Amanda Holden Faces Backlash for Controversial Topless Snap as Fans Express Disapproval
Known for her confidence in front of the camera, the 48-year-old TV personality decided to bid farewell to 2019 by embracing the sun and sand in the Maldives alongside her family.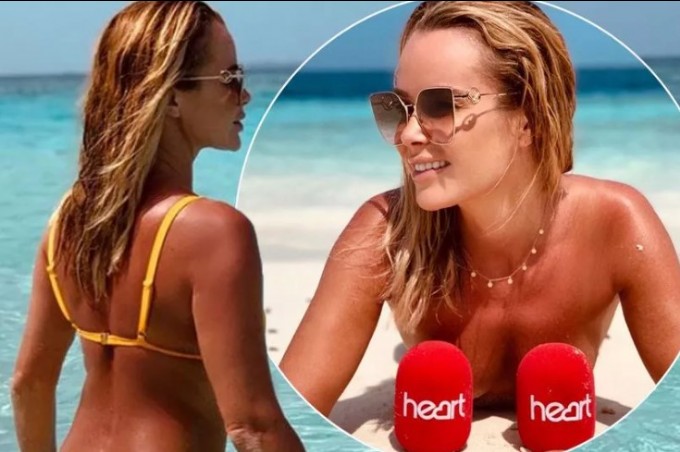 Amanda, who has gained a significant following of 1.3 million on Instagram, posted a sizzling snapshot of herself lying topless on the beach, cleverly covering her modesty with two Heart FM radio microphone muffs. The photo was shared in anticipation of her return to the station's breakfast show on Monday, January 6.
During her vacation at The Emerald Resort, a popular celebrity hotspot, the former Wild At Heart actress enjoyed quality time with her husband and their two young daughters, escaping the cold weather back home.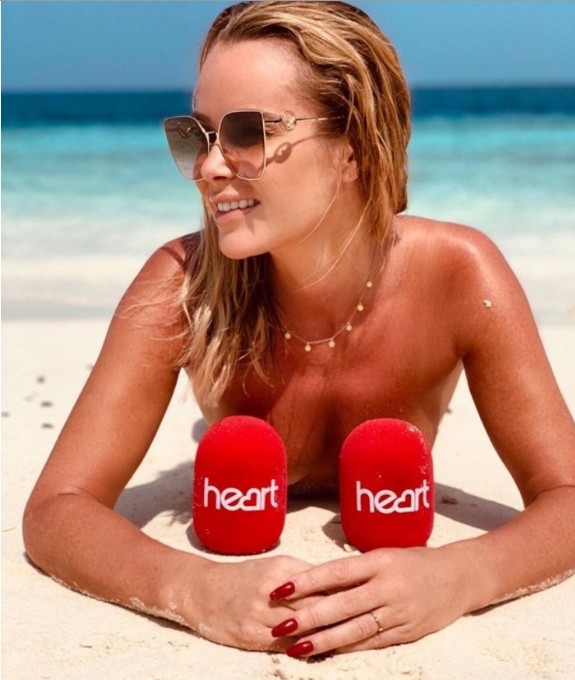 In the Instagram caption, Amanda wrote, "Happy 2020. I'm all Hearting," using hashtags such as "welcome 2020" and "muff." She also mentioned her return date to the show, stating, "Back on 06.01.20."
As expected, many of Amanda's followers rushed to express their admiration for the TV star's latest post. One fan commented, "Sexy," while another said, "I love a good heart-to-heart." A lighthearted comment read, "Stand up, you're blocking the waves."
However, not everyone was impressed by Amanda's decision to share a topless photo. Some fans voiced their disapproval, expressing concern for her children. One disgruntled follower wrote, "It's the kids I feel sorry for..."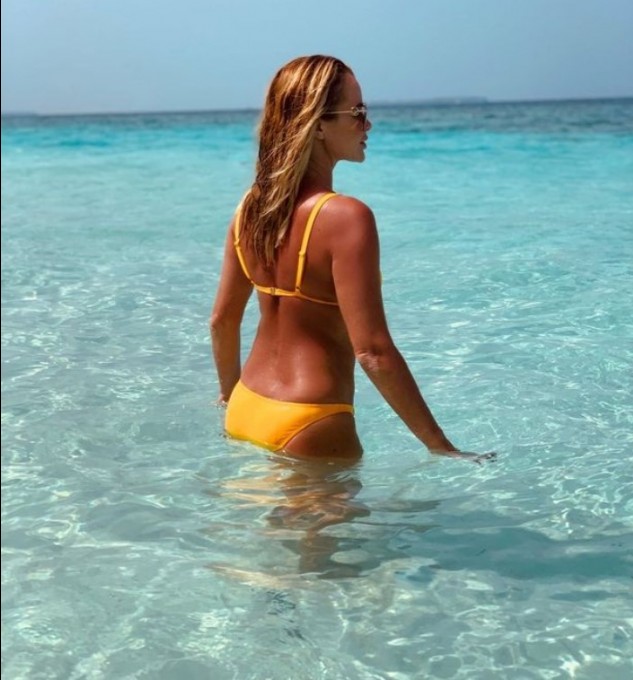 While Amanda Holden has never been one to shy away from pushing boundaries, this particular photo has generated mixed reactions among her fanbase. As the controversy continues to unfold, it remains to be seen how Amanda will respond to the criticism and whether she will address the concerns raised by her followers.