Amanda Holden Looks Nicer Than Ever in Stunning Summer Dress for Heart Radio Show
Embracing the UK heatwave, the 49-year-old TV star flaunted her legs and fashion sense in a camel-colored dress while walking through Leicester Square. However, she unintentionally revealed a bit more than intended due to a few missing buttons.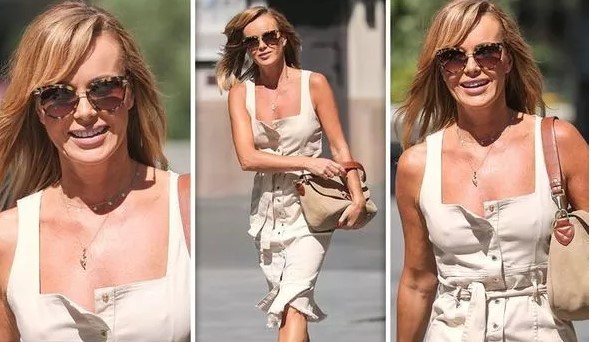 Teaming up with Jamie Theakston and Pussycat Doll Ashley Roberts on the Heart Radio show, Amanda exuded glamour with her sun-kissed golden brown tan, accessorizing her outfit with sunglasses and a vibrant pink manicure. Completing her ensemble with a stylish brown handbag and towering heels, she effortlessly showcased her slim figure and wore her hair in loose waves.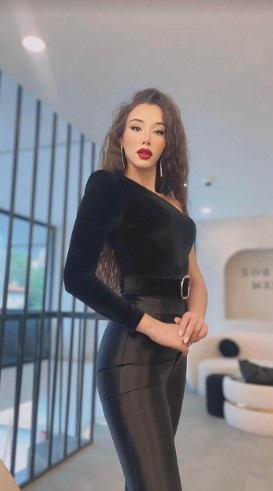 During the show, Amanda provided an updat for Britain's Got Talent fans regarding the plans for the 2020 series finale. Recent reports had suggested that the live shows might proceed without an audience, but Amanda clarified the situation.
"We remain hopeful that there'll be a big family audience for BGT," she shared with her co-hosts. Ashley, eager for more details, asked about Amanda's previous tease regarding a possible audience. Amanda responded, "Well, yes. I do. I spoke to the producers yesterday, and we remain hopeful that there will be a big family audience for BGT. And I'm just going to say, we will be leading the way for the future in TV in how people will watch our show live."

Intrigued by the notion of leading the future, Ashley sought more information from her friend, questioning whether she was simply teasing the audience. Amanda playfully responded, leaving listeners curious and excited for what's to come.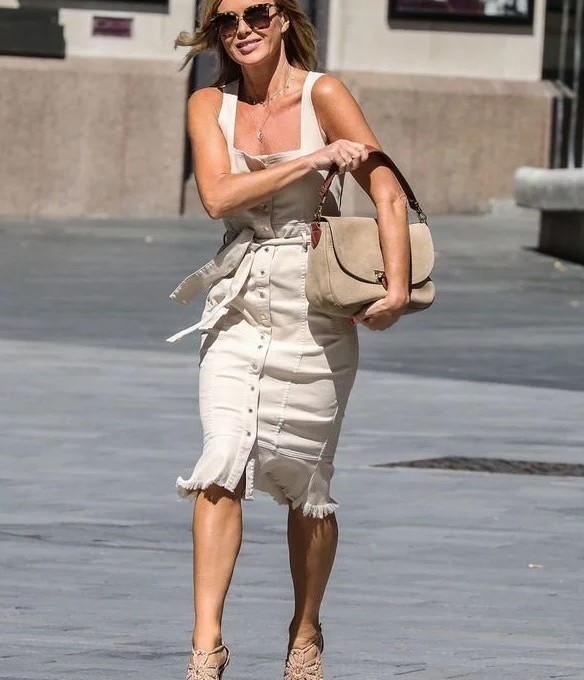 As Amanda Holden continues to captivate audiences with her fashion choices and captivating presence, her latest braless appearance on the Heart Radio Breakfast Show undoubtedly adds another intriguing chapter to her on-screen persona.