Amanda Holden Steals the Show with Glamorous Outfits in Britain's Got Talent Semi-Finals
As the remaining acts battled for a coveted spot in the Sunday night finale, Amanda commanded attention with her impeccable fashion choices.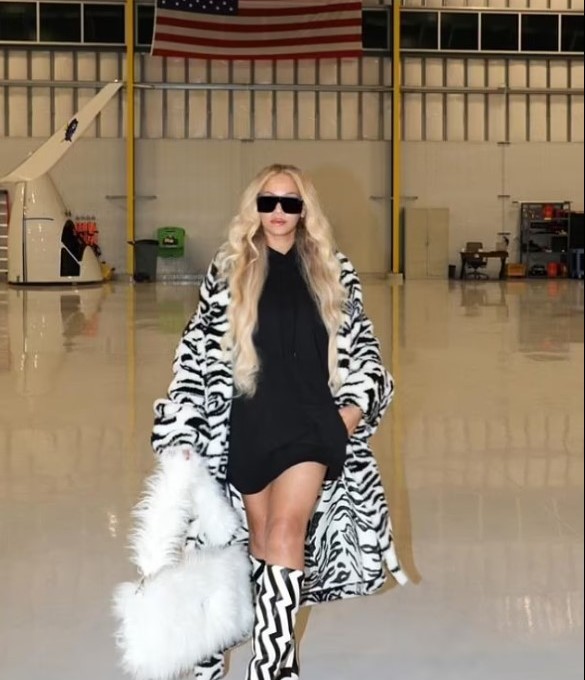 The stunning celebrity donned an off-the-shoulder black lace dress, featuring sheer panels and a dramatic skirt that added a touch of glamour to the evening. To complete the look, she slicked back her blonde hair and adorned herself with eye-catching chunky gold jewelry, making a statement on the stage.
Throughout the week, Amanda has captivated fans with her daring fashion sense. The live shows commenced with a bang as she flaunted a plunging yellow latex dress, leaving everyone in awe. Not one to shy away from bold choices, she later wowed in a daring floral dress, intricately detailed with nude accents and a thigh-high slit.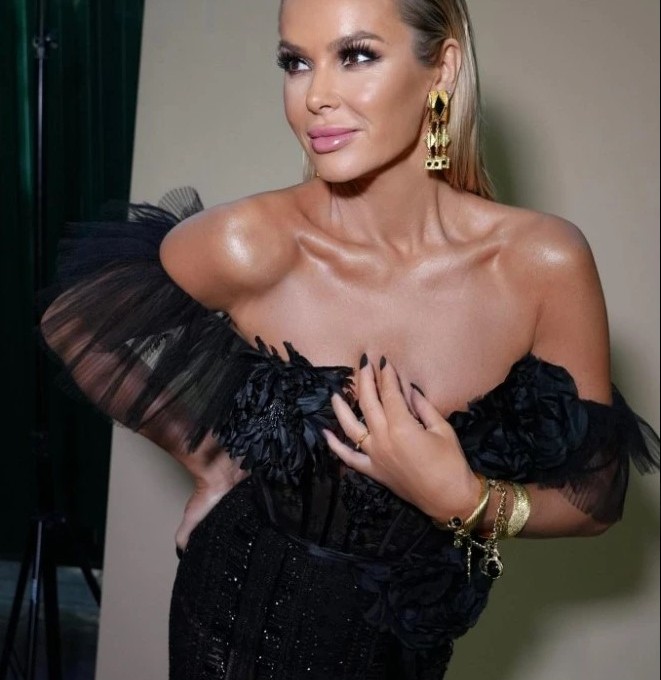 For the subsequent performance, Amanda opted for a super short metallic minidress, featuring a captivating leopard print design that showcased her fashion-forward taste. And just last night, she stunned in a white dress with intricate cut-out detailing, proving once again that she never fails to turn heads.
Amanda's daring fashion statements have often sparked controversy, with 235 complaints lodged to TV watchdog Ofcom after she wore a revealing blue gown that some claimed exposed her nipples. However, the unfazed star brushed off the criticism, suggesting that those individuals have "got too much time on their hands."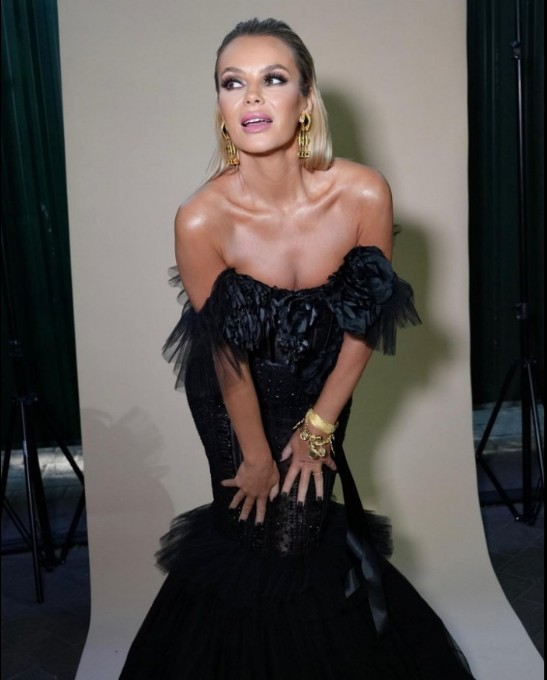 Taking a playful dig at the new judge, Bruno Tonioli, known for his low-cut shirts, Amanda humorously remarked to the MailOnline, "Everyone talks about my t**s, and his are out all the time. No Ofcom complaints about me this year, please!" Bruno joined in to defend Amanda's choices, expressing his confusion over the complaints, stating, "If you've got it, flaunt it! I don't understand this complaining."
Amanda Holden's fashion-forward appearances on Britain's Got Talent have undoubtedly added an extra layer of excitement to the live shows. With her confidence and willingness to push boundaries, she continues to inspire and spark conversations, establishing herself as a style icon in the entertainment industry.