Bride trolled for wearing 'naked' wedding dress that showed off 'too much skin'
Planning a wedding is no walk in the park.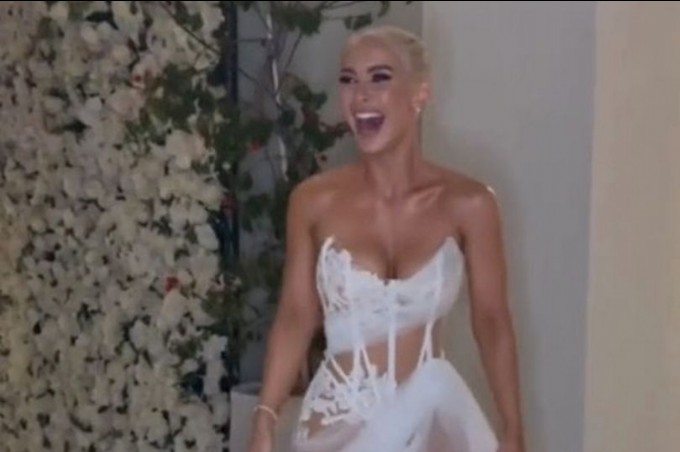 While there's food, drink and a guest list to think about, let's not forget the all-important wedding dress too.
Now one bride had to hit back at trolls who slated her "naked" wedding dress that showed off "too much" skin.
Model and actress Ellie Gonsalves wore three dresses throughout her lush two-day wedding event back in March.
The 33-year-old rocked a long-sleeved gown with an illusion neckline and dramatic train for her private ceremony.
And the following day, Ellie along with her new-husband Ross Scutts held a reception where she wore two dresses.
The lovebirds tied the knot in their Australian hometown on the Gold Coast.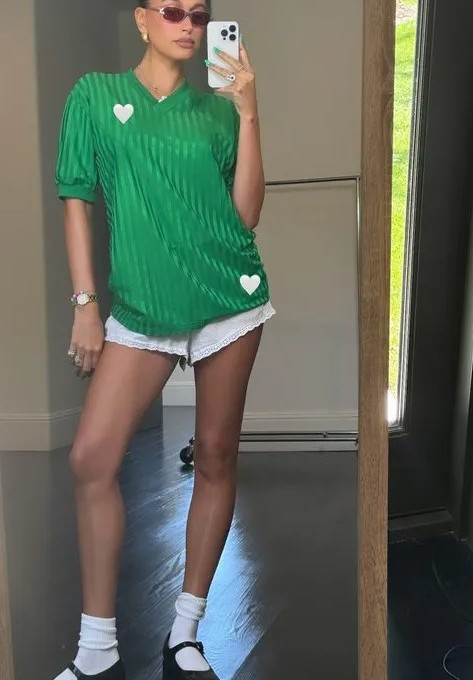 Initially Ellie kicked off the party with a strapless white gown featuring floral detailing and a sexy thigh split.
But later in the night, she surprised her husband by slipping into something more revealing, Vogue Australia reports.
She captioned a clip shared on TikTok and Instagram: "My husband's face when he saw me in this dress reveal at our wedding."
In the video, the model can be seen coming from a doorway wearing a white mini-dress made from see-through tulle and strategically placed lace.
The corset-style "naked" dress featured an even higher thigh split than her other ensemble, which was paired with heels.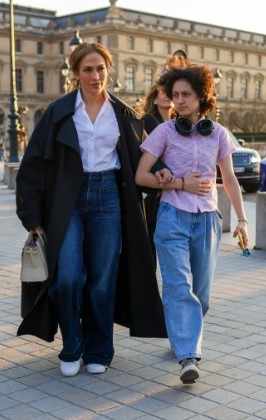 Despite the groom clearly loving her outfit change, it didn't take long for social media users to slate her final dress choice.
One described her as looking "fat and loose" on her wedding day.
But Ellie replied: "The only thing that's fat and loose was your mum's hands when she dropped ya on your head as a child."
She then shared a screenshot of her comment on Instagram and added: "What's that phrase? If you dish it out, be prepared to take it? I can't believe people are getting so offended by a wedding dress."
Ellie also told others to "pipe down" as her husband "loved" the outfit.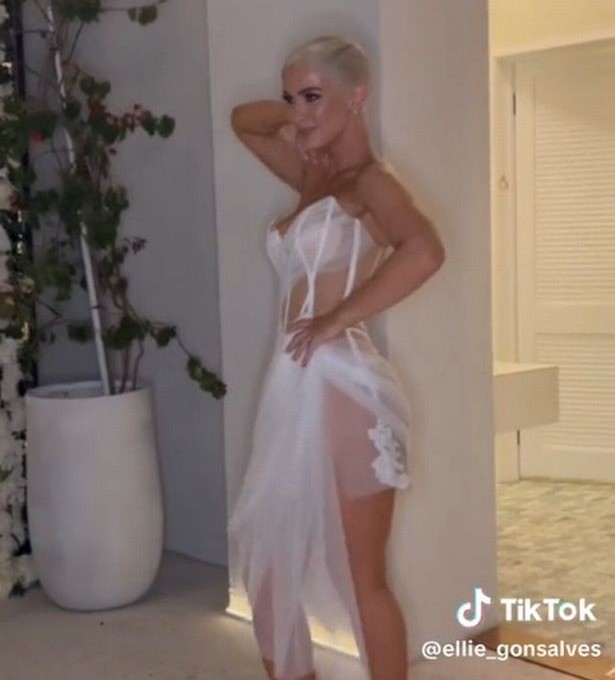 Many of her 1.2million followers also jumped to her defence and asked why others were so "offended" by the outfit.
One said: "For those judging her dress and moral concern for what a wedding means... She didn't plan your dream day, she planned hers. She looks incredible."
Another added: "People talking about 'there's no intimate privacy' like they don't wear less at the beach or the pool. Grow up. This is her day not yours."
Haters did claim her dress was "too sexy" and "revealing" for a wedding.
"Not classy for a wedding... my dear," one slated.
Another blasted: "This is wildly inappropriate."