Does '90 Day' 's Jen Have a New Romance on the Horizon? Find Out Which Castmate Wants to Set Her Up
As Jen Boecher and Rishi Singh's fate hangs with in limbo on 90 90 Day Fiancé: The Other Way, Jen may have a new suitor.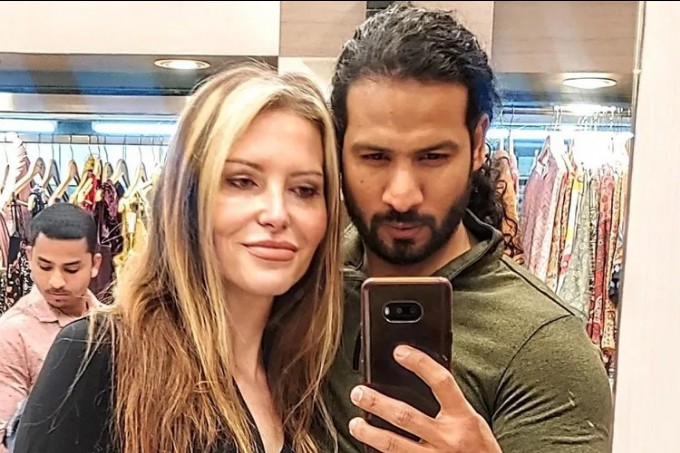 If all goes according to plan, Debbire could become Jen's mother-in-law — that is, if her son Julien would do his part. During Sunday night's tell-all, Debbie encouraged Julien to take a good look at Jen.
"This is between you and me and the fencepost," she said slyly. "Didn't you think Jen was kind of cute and nice? Do you think she was kinda battin' her eyes at you a little bit?"
Julien wasn't opposed to his mom's matchmaking either. "I think she's a cool person," he said, adding, "Why are you putting me on the spot like that mom?"
Debbie also had a personal reason not to want Jen to rekindle with her ex Rishi. "Her dude, he kind of acts like oussama a little bit," Debbie said, referencing her own Moroccan ex.
Julien shut down the conversation, though, telling his mom: "Well, you've got my number. You can give it to her."
Jen and Rishi's relationship status post-filming has yet to be revealed. All the couple admitted on Sunday night's tell-all segment was that they've spoken since their breakup. Previews for the upcoming episode show Jen, 48, encouraging Rishi, 32, to "tell them" (i.e. his parents).
What Rishi's kept from his mother and father remains unknown, though he infamously did not share his engagement to Jen with them even after she moved to India this past season to be with him.
The pair met in person when Jen was traveling abroad. Though they didn't hit it off immediately, a friendship turned romantic. A proposal ended Jen's time abroad — and then, the couple were separated for three years due to COVID lockdowns.
When Jen returned, she hoped Rishi would pick up the pace and tell his family. But Jen's American friends were ultimately the ones to reveal their secret engagement. Though the parents were kind to Jen, they adamantly refused the engagement to Rishi, which eventually led to the couple's tearful breakup.
If things don't work with Rishi in the end, Jen's already got an option in protective cop Julien, who just wants the best for his mother.
90 Day Fiancé: The Other Way airs Sundays at 8 p.m. ET on TLC.