Former Giants Linebacker and Super Bowl Winner, Johnie Cooks, Passes Away at 64
The news of Cooks' death has left the Mississippi State football community in mourning. Head coach Zach Arnett took to Twitter to pay tribute, stating, "When you think of Mississippi State Football, you think of legends like Johnie Cooks. The Bulldog Family lost an all-time great today. On behalf of our program, we extend our condolences to the Cooks family."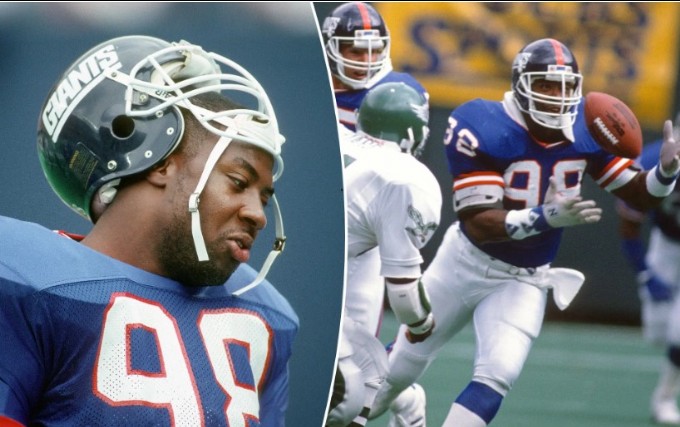 The cause of Cooks' death has not been disclosed.
In the 1982 NFL Draft, Cooks was selected as the second overall pick by the Baltimore Colts. He showcased his talent right from the start, finishing sixth in the voting for Defensive Rookie of the Year in the strike-shortened 1982 season. Cooks went on to spend six-plus seasons with the Baltimore/Indianapolis Colts. He also had stints with the New York Giants and Cleveland Browns, concluding his career as part of the Giants team that emerged victorious in Super Bowl XXV, defeating the Buffalo Bills 20-19.
Throughout his career, Cooks appeared in 128 games, starting 97 of them. He amassed an impressive record, recording 32 sacks, five fumble recoveries (one resulting in a touchdown), and four interceptions.
During his time at Mississippi State, Cooks left an indelible mark. In a standout performance against Auburn, he tallied 24 tackles in a single game. Cooks was named All-Southeastern Conference (SEC) three times and received recognition from five All-America teams following the conclusion of the 1981 college season. His accomplishments earned him a place in the university's athletics hall of fame.
The passing of Johnie Cooks leaves a void in the football community, but his legacy as a talented player and Mississippi State legend will forever be remembered. Our thoughts go out to the Cooks family during this difficult time.