Former United States Air Force Veteran Transitions from Military Service to Bikini Bartending, Gaining Attention on TikTok
TikTok user @shyshypan opened up about her contrasting roles, referring to her military service as a "respected job" and her current position as a scantily clad staff member at a bar as an "unrespected job."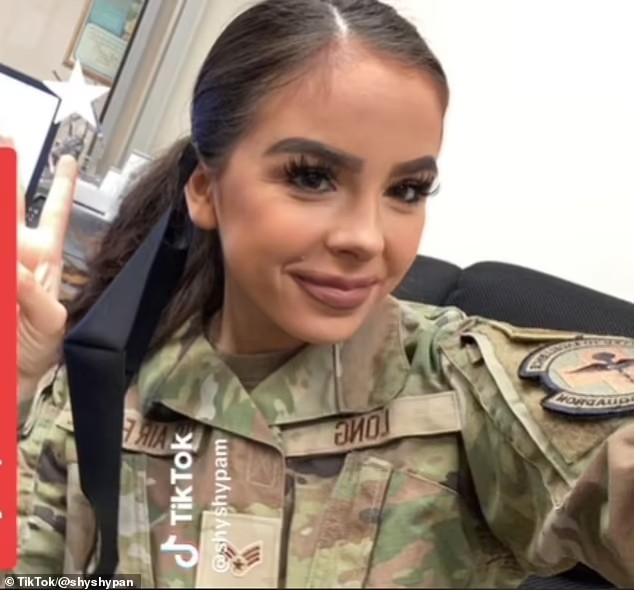 The brunette beauty, who proudly identifies as a United States Air Force veteran, took to the popular social media platform to highlight her transition from serving the country to serving drinks. In her TikTok bio, she mentions how she now utilizes her previous occupation to secure higher tips at the bar.
In one of her TikTok videos, she shared two contrasting photographs. The first image showcased her in her military uniform, portraying a disciplined and composed appearance. With her hair pulled back and minimal makeup, she exuded a sense of authority. The second photograph depicted her in her bikini bartender attire, showcasing her beauty and confidence as she worked behind the bar.
Accompanying the images was a caption that read, "My 6am - 5pm uniform vs my 6pm to 12am uniform," emphasizing the distinct contrast between her military service and her current role.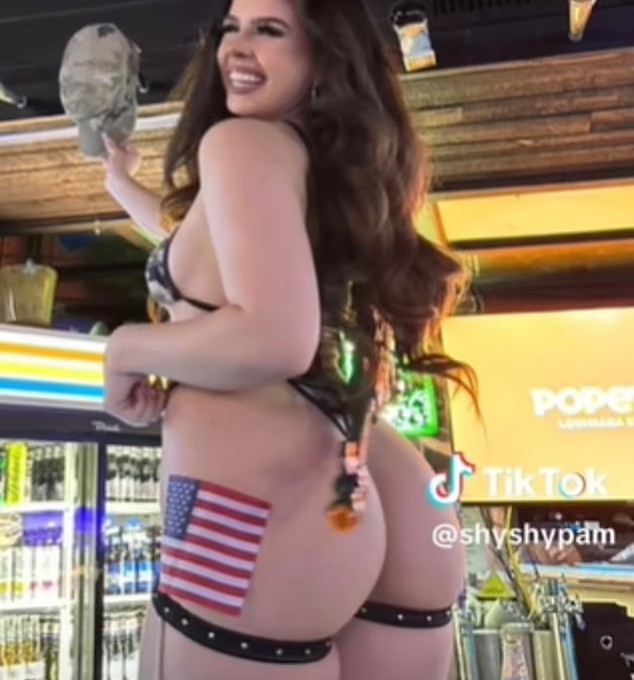 In another TikTok video, she revealed her strategy of mentioning her military career to enhance her earnings in the form of tips. The caption accompanying the clip stated, "Works every time," suggesting that her customers appreciate and acknowledge her military background.
The original TikTok video garnered patriotic responses from several social media users, with one individual expressing, "God Bless America!" This glimpse into the unique journey of @shyshypan sheds light on the diverse paths individuals take after serving in the military, showcasing the ability to transition into unconventional careers while drawing upon their past experiences.