Jennifer Lopez Appears Deep in Thought as Ben Affleck Drives in LA
The couple appeared to be engaged in a serious conversation as Affleck chauffeured his wife in his black vehicle.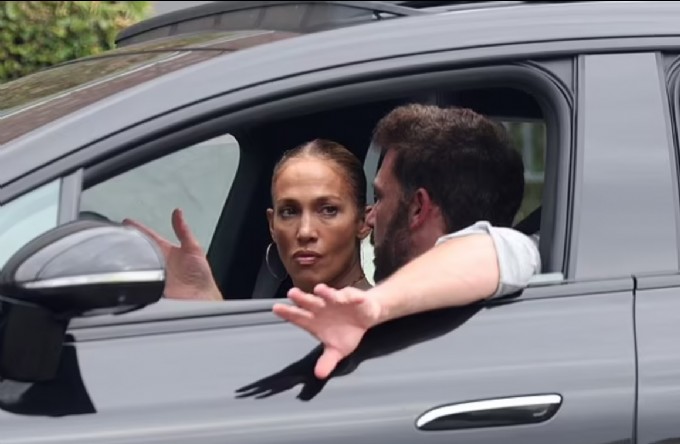 During the drive, Affleck, 51, seemed to be doing most of the talking, while Lopez, 54, listened intently. Their conversation continued even after they parked the car, with Lopez reportedly looking away at one point, seemingly processing what Affleck was saying.

Despite their seemingly tense moment during this outing, sources close to the couple revealed that they are very much in love with each other, marking one year into their marriage. Additionally, Lopez has been credited with strengthening Affleck's relationship with his ex-wife, Jennifer Garner.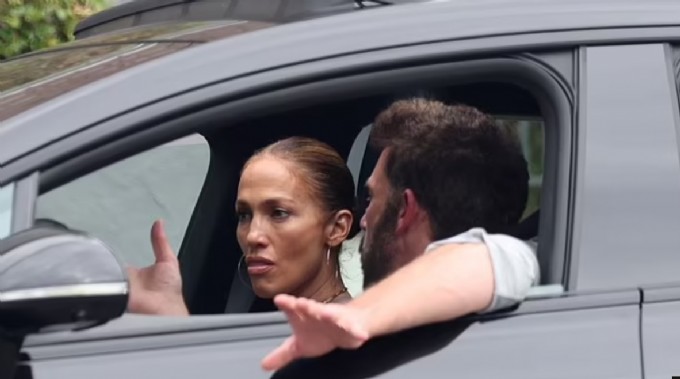 Reports of Lopez being "absolutely furious" after photos of Affleck and Garner hanging out earlier in the week were dismissed by insiders. They insisted that there is no ill will among the three of them and that Lopez fully supports their "happy co-parenting" arrangement.

In fact, it is said that Affleck's relationship with Lopez has played a positive role in helping him and Garner find peace. Sources say that all of their children love each other, and the co-parenting situation is quite harmonious.

Affleck recently met up with Garner, which some outlets claimed "blindsided" a "jealous" Lopez. However, sources close to the couple denied any drama in their relationship and stressed that they are still very happy together.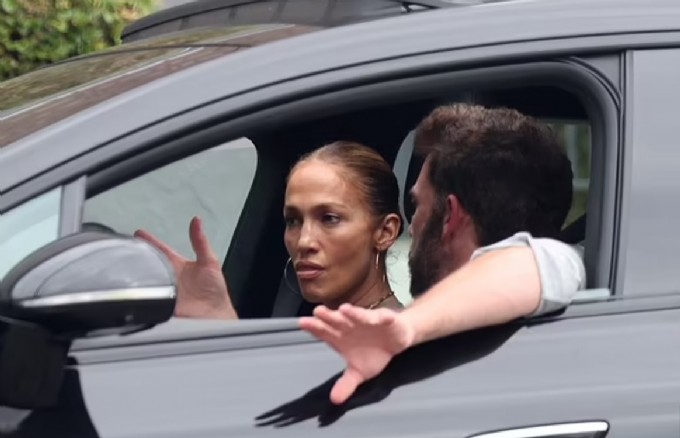 The couple is looking forward to getting back to work as the writers' and actors' strikes come to an end. Still, they have enjoyed spending extra time together over the past few months. Affleck has been working on his writing, while Lopez has been focusing on her music, providing them with creative outlets even as they enjoy quality time together.

Furthermore, Lopez has sought advice from Affleck on how to navigate co-parenting with her ex, Marc Anthony, with whom she shares 15-year-old twins, Maximilian 'Max' David Muniz and Emme Maribel Muniz.

Affleck and Garner were recently photographed meeting up in Los Angeles and sharing affectionate moments in Affleck's car, displaying the continued bond between them.

The couple initially met while working on various film projects, including "Pearl Harbor" and "Daredevil." Garner had been previously married to Scott Foley before marrying Affleck in 2005. They started a family together, with three children born between 2005 and 2012. Although they separated in 2015, their divorce was not finalized until three years later.

Despite the ups and downs, Affleck and Garner have maintained an amicable relationship for the sake of their children, and their recent outings suggest that this positive dynamic continues. Jennifer Lopez's support and understanding have played a role in fostering this healthy co-parenting situation.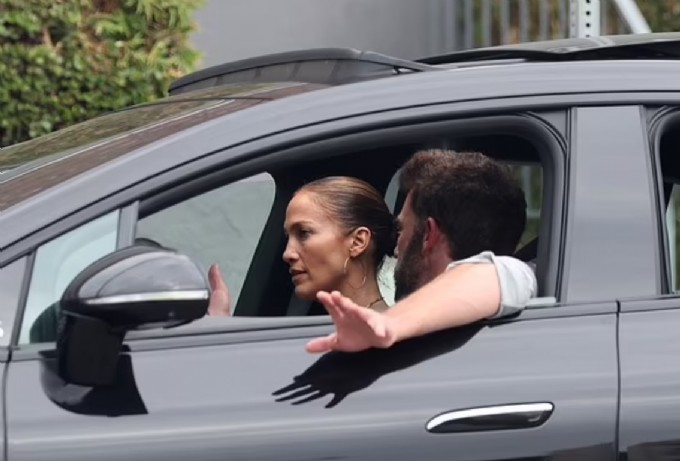 Ben Affleck and Jennifer Lopez: Ben Affleck and Jennifer Lopez, often referred to as "Bennifer" by the media and fans, are a high-profile celebrity couple. They initially dated in the early 2000s, became engaged, but called off their engagement in 2004. After several years apart and different relationships, they rekindled their romance in 2021 and eventually got back together. For the latest news and updates on their relationship, you can refer to credible entertainment news sources.
Ben Affleck Net Worth: As of my last updat in September 2021, Ben Affleck's estimated net worth was approximately $150 million. However, please note that celebrity net worth figures can change over time due to new projects, investments, and financial developments. To get the most current information on his net worth, you may consult financial news sources or celebrity net worth websites.
Ben Affleck Wife: As of my last update, Ben Affleck is not married. However, he has been married in the past. He was previously married to actress Jennifer Garner from 2005 to 2018. For any recent developments in his personal life, you can refer to the latest celebrity news.
Ben Affleck Batman: Ben Affleck portrayed the iconic superhero Batman in the DC Extended Universe (DCEU). He first appeared as Batman in the film "Batman v Superman: Dawn of Justice" (2016) and later reprised the role in "Justice League" (2017). While there were plans for him to direct and star in a standalone Batman film, those plans evolved over time, and he eventually stepped away from the role. The character of Batman has since been portrayed by Robert Pattinson in "The Batman" (2022).
Ben Affleck Age: Ben Affleck was born on August 15, 1972. As of September 2021, he was 49 years old. You can calculate his current age by considering the current date.
Ben Affleck Movies Netflix: Ben Affleck has appeared in several movies that are available on Netflix. Some of his films that were available on Netflix as of my last updat include "Triple Frontier" and "The Way Back." However, the availability of movies on streaming platforms can change, so you may want to check Netflix or other streaming services for the most up-to-date offerings.
Old Ben Affleck Movies: Ben Affleck has a long and diverse filmography, with roles in various genres over the years. Some of his earlier movies include "Good Will Hunting" (1997), "Armageddon" (1998), "Chasing Amy" (1997), and "Dogma" (1999). These films showcase his career in the late 1990s and early 2000s, but he has continued to work in the industry with a range of roles in both acting and directing.