'Kentucky Man Uncovers 'Great Kentucky Hoard' of Civil War-Era Coins on Rural Farm'
Dubbed the "Great Kentucky Hoard," the discovery includes a collection of 1863 Double Eagles and hundreds of US gold dollars ranging from 1850 to 1862. The pieces have been authenticated by the renowned Numismatic Guaranty Company (NGC).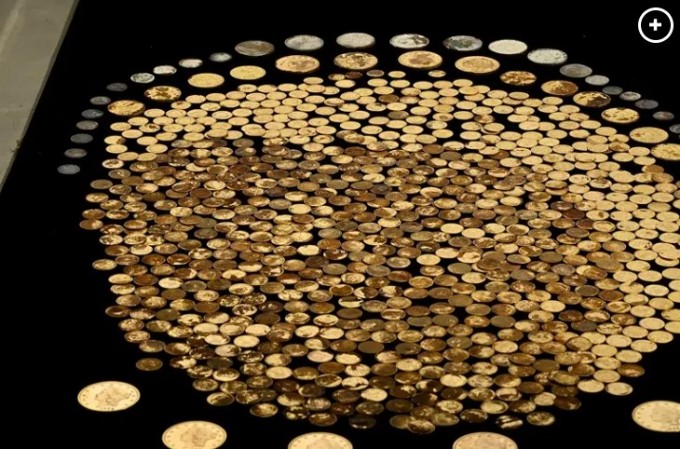 The astonishing find was captured in a YouTube video shared by GovMint, a prominent collectible coin marketer in the United States. The unidentified man can be seen excavating the valuable artifacts from the soil, revealing a potential fortune worth millions of dollars.
Over 95% of the coins recovered are gold dollars, with around 20 $10 Liberty coins from 1840 to 1862 and approximately eight $20 Liberty coins from 1857 to 1862 also among the discovery. Notably, the treasure includes 18 extremely rare 1863-P $20 Gold Liberty coins, each potentially commanding a six-figure price, according to GovMint. These coins are distinguished by their absence of the phrase "In God We Trust," which was added to all gold and silver currency in 1866, following the conclusion of the Civil War.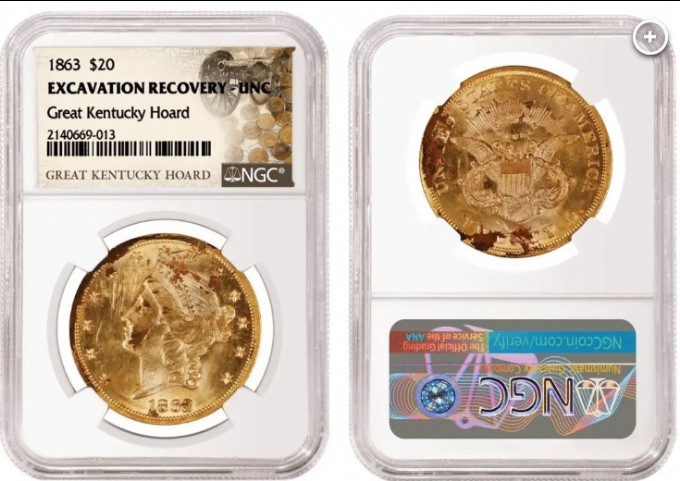 Jeff Garrett, a renowned rare coin dealer, expressed his excitement at the opportunity to handle the Great Kentucky Hoard, hailing it as a highlight of his career. The significance of this discovery cannot be overstated, as the remarkable assemblage of over 700 gold dollars represents a virtual time capsule of Civil War-era coinage, including coins from the elusive Dahlonega Mint. Finding even a single mint-condition 1863 Double Eagle would be a momentous numismatic event, but unearthing nearly a roll of such exceptional examples is truly astounding, Garrett explained.
Experts speculate that the coins' presence could be attributed to the turbulent circumstances in Kentucky during the Civil War. Situated on the border between Union and Confederate states, Kentucky declared its neutrality in 1861. However, by 1862, it was predominantly under Union control. The coins may have been lost or buried during the conflict, as families were often pitted against each other. Additionally, Ryan McNutt, a conflict archaeologist at Georgia Southern University, suggested that the coins might have been concealed in anticipation of Confederate John Hunt Morgan's raid from June to July 1863.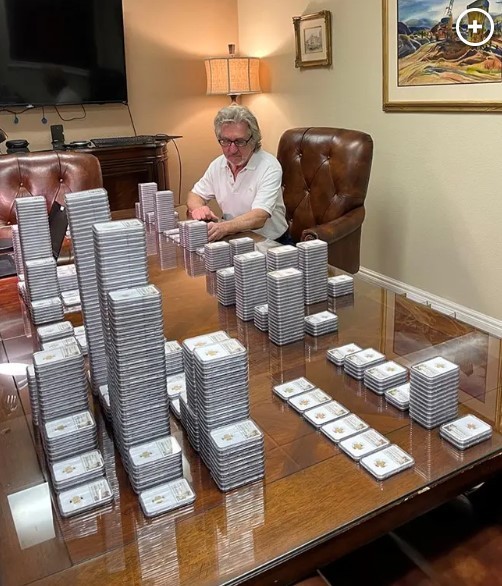 The remarkable coins are now available for purchase through GovMint. Andy Salzberg, Executive Vice President of the Certified Collectibles Group, to which NGC belongs, praised the stunning condition and preserved luster of the coins, emphasizing their exceptional rarity. NGC takes great pride in being selected as the preferred grading service for this extraordinary discovery, which represents a truly exceptional occurrence in a lifetime, Salzberg added.
Interestingly, this is not the only recent instance of valuable coins being unearthed on private properties. In a basement crawlspace while clearing out his late father-in-law's home, a California man discovered 1 million pennies just last month. Similarly, in July 2019, an English couple found $800,000 worth of rare gold coins concealed beneath their kitchen floor.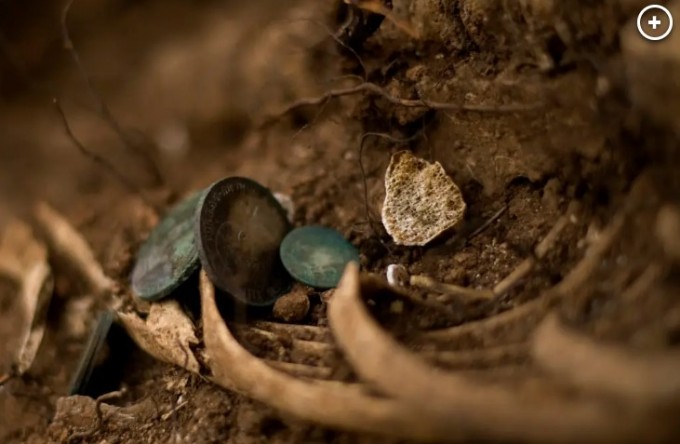 The allure of buried treasure continues to captivate the imagination, with each discovery providing a glimpse into history and the potential for unexpected wealth. In a memorable gesture, one father even made his final child support payment by dumping 80,000 pennies on his estranged daughter's lawn in June 2021.