'Margot Robbie Pays Tribute to Karl Lagerfeld at Met Gala in Vintage Chanel Gown'
The actress revealed that the dress was originally worn by supermodel Cindy Crawford in 1993 and was specially remade for her.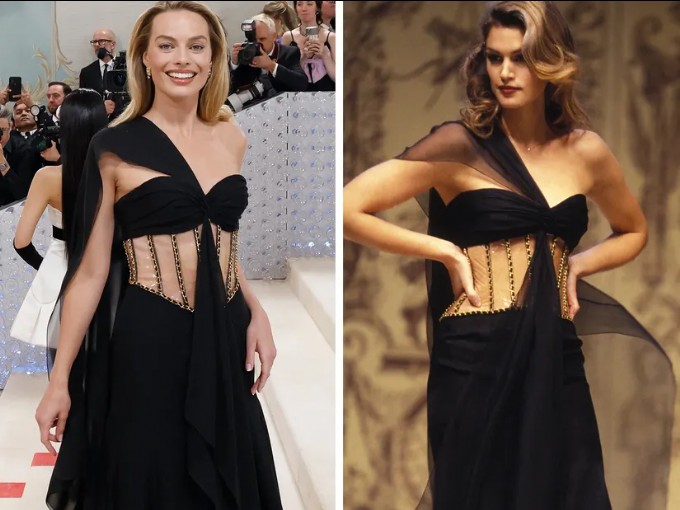 In an interview with Vogue, Robbie expressed her excitement about wearing the iconic piece, stating, "I'm wearing Chanel, this dress was worn by Cindy Crawford in 1993. They remade it for me, and it's obviously a Karl design. I feel really great in it, actually."
The dress, which features a sheer corset bodice, was originally part of Chanel's Spring/Summer collection three decades ago. Robbie also shared her special connection with Lagerfeld, being the last Chanel ambassador chosen by him. She expressed her honor and appreciation for the renowned designer, adding, "I'm thrilled that they're honoring him tonight because he was exceptional."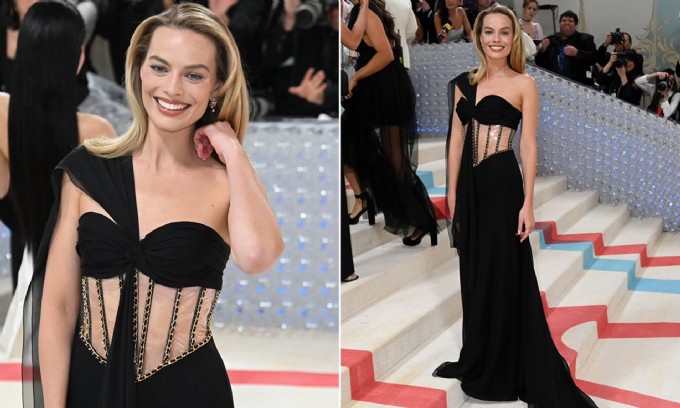 This year's Costume Institute exhibition at the Met Gala was dedicated to Lagerfeld, titled "Karl Lagerfeld: A Line of Beauty." The dress code for the event was to dress "in honor of Karl," offering guests the opportunity to showcase their interpretations of Lagerfeld's iconic style. Throughout his illustrious career, Lagerfeld made significant contributions to fashion, heading his own brand as well as designing for renowned fashion houses like Patou, Balmain, Chloé, Fendi, and Chanel.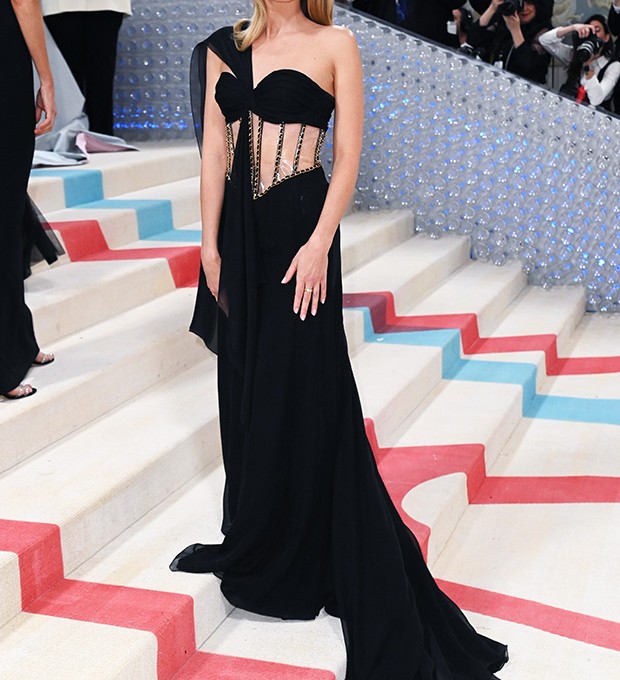 The star-studded gala was co-chaired by notable figures such as Penélope Cruz, Michaela Coel, Roger Federer, Dua Lipa, and Vogue's Anna Wintour. Fans can also experience the "Karl Lagerfeld: A Line of Beauty" exhibition at The Metropolitan Museum of Art in New York City, which runs from May 5 to July 16.