Paige Spiranac, the professional golfer-turned-social media influencer, found herself at the center of attention after suffering a wardrobe malfunction during a morning round
In a video posted on Instagram, Spiranac showcased her drive while wearing an all-white outfit consisting of a low-cut crop top and a mini-skirt that left little to the imagination. As she bent down to pick up her tee, her skirt rode up, revealing the shorts she was wearing underneath.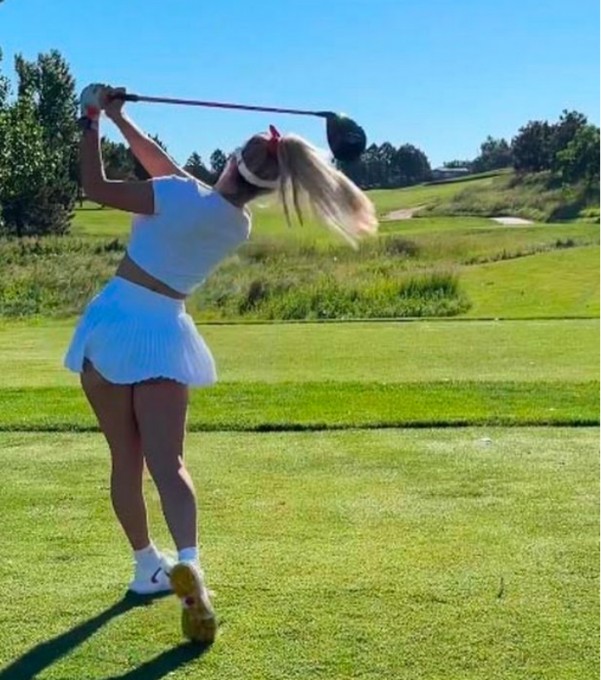 Fans took to the comments section to express their opinions on Spiranac's attire. Some argued that her skirt was too short and should be deemed "illegal," while others felt that wearing shorts underneath was unnecessary. The golfer clarified that she was indeed wearing shorts, but they were short shorts rather than underwear.
While the wardrobe malfunction grabbed attention, many fans also praised Spiranac for her impressive swing. They commended her form and the sound of her club hitting the ball, showering her with compliments on her golf skills.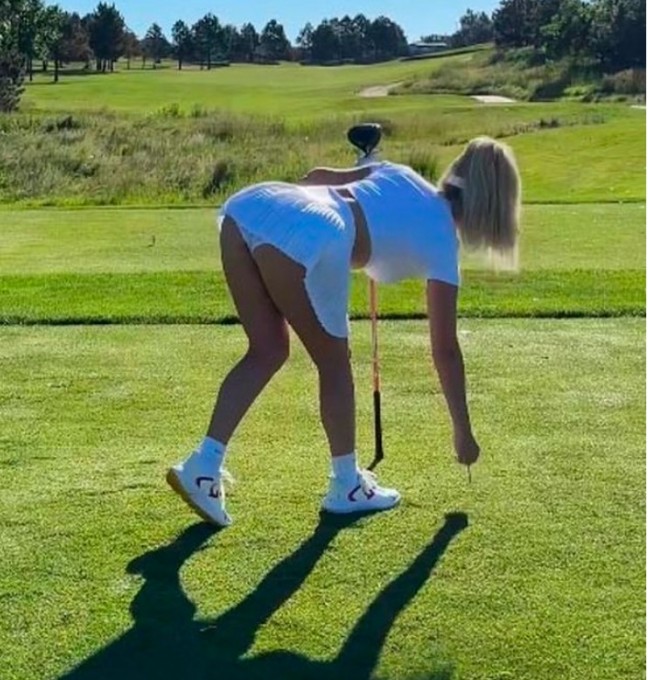 Later in the day, Spiranac addressed questions about her absence from this year's Celebrity Golf Tournament on her social media story. She revealed that she wasn't invited back and attributed it to the organizers claiming she didn't provide enough exposure on social media, despite having generated four million impressions. She expressed disappointment about missing the event and wished everyone a great time.
As Paige Spiranac continues to make waves both on and off the golf course, her wardrobe choices and social media presence continue to spark conversations among fans and followers.