'Salma Hayek's Wardrobe Malfunction: Actress Excitedly Shows Off Dance Skills in Instagram Clip, Celebrating 24 Million Followers'
Salma Hayek's Wardrobe Malfunction in Spontaneous Dance Celebration: Thanking 24 Million Followers on Instagram.
Salma Hayek, the ageless From Dusk Til Dawn actress, delighted her 24 million Instagram followers by sharing a video clip of herself dancing with excitement. In the clip, Salma can be seen wearing a white robe loosely tied around her waist, featuring a red 'F' letter on the left side.
While dancing barefoot in a spacious room, her robe occasionally slips open, prompting her to blur certain body parts to maintain modesty. Salma joyfully expressed her gratitude to her followers for joining her on this journey, and she dedicated the post to her friend Samantha Lopez Speranza, whose birthday coincided with the celebration.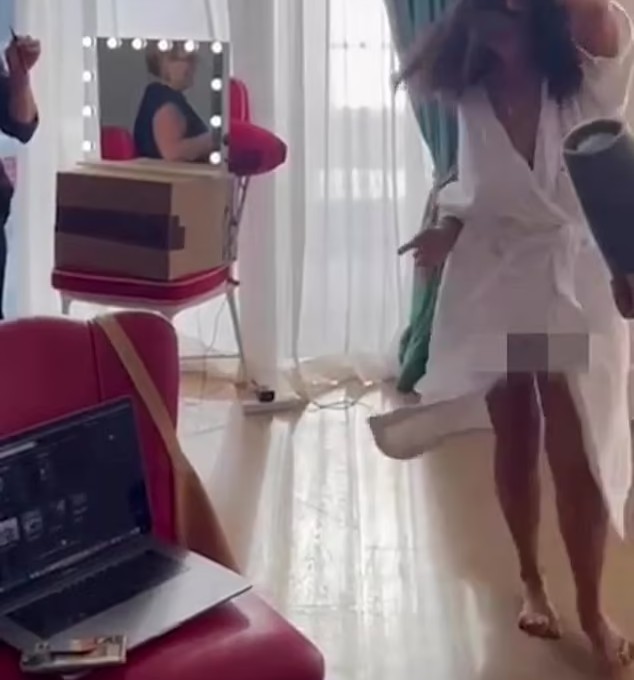 Despite the brief wardrobe mishap, Salma appeared to be having a blast, showcasing her love for dancing.
Salma Hayek is no stranger to stunning fashion moments, as evidenced by her recent appearance at the MET Gala in a captivating red Gucci gown.
Alongside her husband Francois-Henri Pinault, she turned heads with her strapless corseted gown adorned with pearl strands and a layered tulle skirt. Salma and Francois-Henri tied the knot in 2009 and have a daughter named Valentina.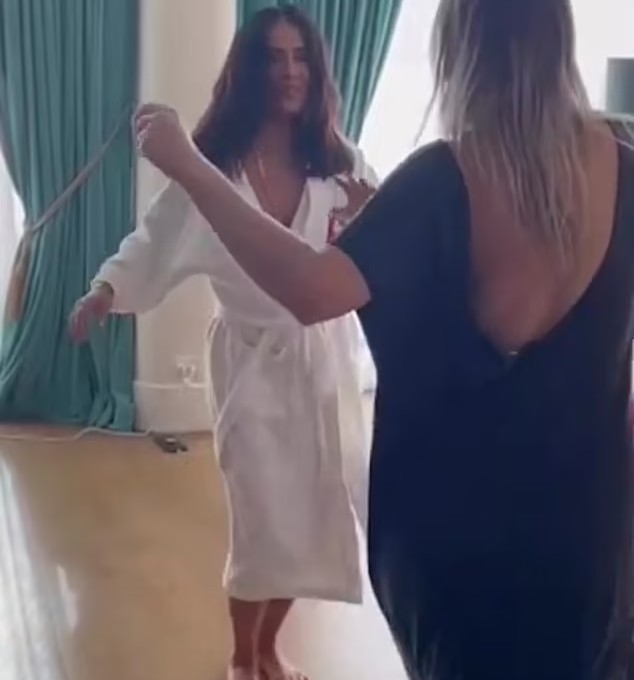 While discussing her long-lasting relationship, Salma emphasized the importance of embracing simplicity and shared moments of togetherness.
Apart from her thriving Instagram presence, Salma has been busy in her career. She recently appeared in the film Magic Mike's Last Dance and will soon be seen in the sixth season of Netflix's Black Mirror, alongside notable actors such as Aaron Paul and Kate Mara.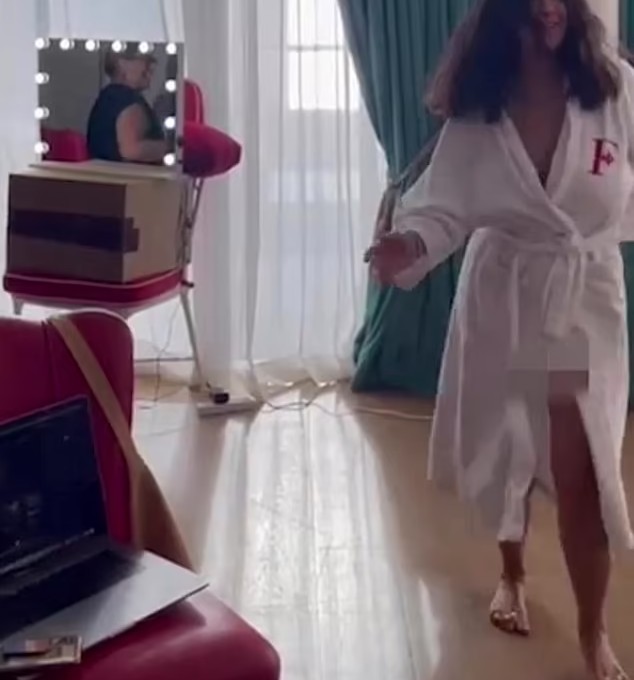 The upcoming season promises to deliver distinct and surprising stories, staying true to the Black Mirror essence while offering a wide variety of narratives.