Shakira Embraces Sports and Athletes, Becoming a Regular Presence: Here's Why
While she used to be a soccer enthusiast during her relationship with Gerard Piqué, her interest in the sport seems to have waned following their separation.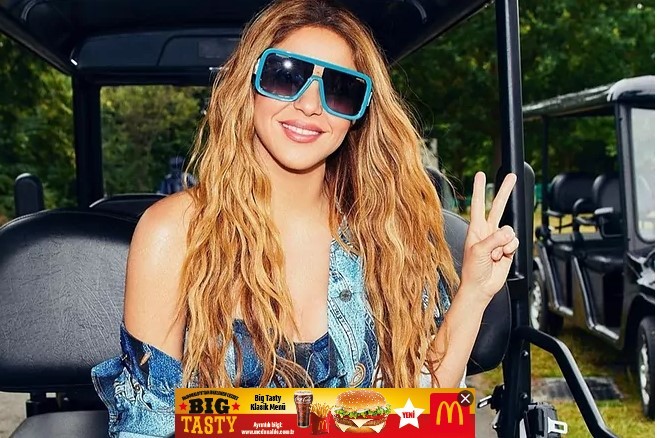 Instead, Shakira has been spotted attending various sporting events in recent weeks. During the NBA playoffs, she could be seen in Miami supporting the Heat, the city's basketball team. It is worth noting that Jimmy Butler, a player with whom Shakira has been linked romantically, is part of the Heat roster.
Furthermore, the singer has made appearances at Formula 1 races this year, often seen in the company of Lewis Hamilton, a renowned racing driver. Their frequent outings together have sparked speculation about their relationship.
Most recently, Shakira surprised fans by attending the Wimbledon tennis tournament in London. She was seen watching the match between Carlos Alcaraz and Daniil Medvedev, accompanied by friends. Observers noted her joyful demeanor and evident enjoyment of the tennis matches.
Reports indicate that Shakira arrived in England earlier in the week and had dinner with Jimmy Butler on Thursday. Although Butler was not seen at the All England Lawn Tennis and Croquet Club, it is believed that he had to travel to China for other commitments.
Interestingly, Butler is an avid supporter of Carlos Alcaraz, whom he cheered for during the Wimbledon quarter-final match against Holger Rune. It seems that Shakira has also developed an admiration for the young Spanish tennis player, joining Butler in his support.
Shakira's transition from soccer to other sports and her growing presence alongside athletes have caught the attention of fans and media alike. As she continues to explore her love for sports, her choices and connections within the sports world will undoubtedly be followed with great interest.