Victoria Secret stars turn heads as Gigi Hadid, Irina Shayk and Adriana Lima flash their privates on the runway
VICTORIA'S Secrets model Gigi Hadid suffered an epic wardrobe malfunction on the runway last night when her bra popped open during the high-profile fashion show.
The straps of her intricate body suit came undone, while fellow Angels Irina Shayk and Adriana Lima also suffered problems on the catwalk as they accidentally flashed their bums to the crowd.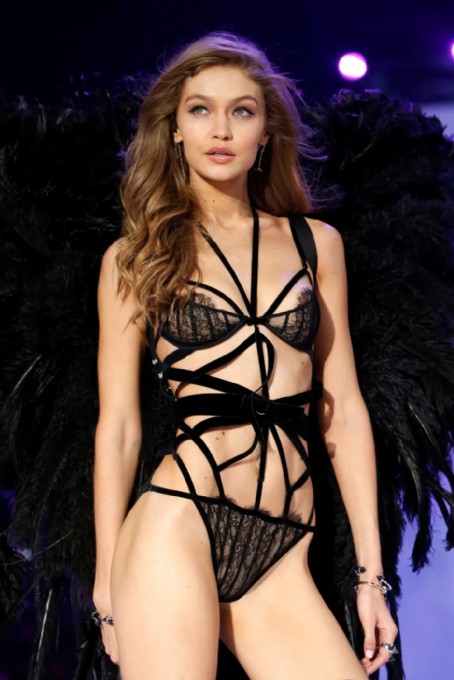 Gigi walked the runway at lavish event in Paris last night wearing a strappy bra and bodysuit which was connected by a number of straps.
However, the fastenings came loose during her walk and her bra top was left undone.
The beauty refused to let the disaster ruin her moment in the spotlight and managed to carry on strutting her stuff.
Irina and Adriana also walked the catwalk wearing skimpy outfits, and they both accidentally bared their bums on the runway
Adriana wore a tiny skirt over her underwear and it appeared to hitch up, leaving her bum in full view.
The audience was given an eyeful as she turned around and walked away.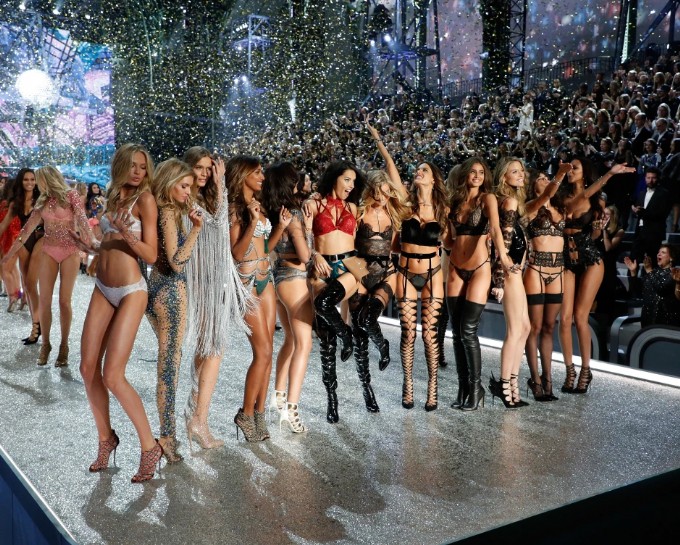 Bradley Cooper's model girlfriend strutted down the catwalk wearing red string dress over her VS underwear.
However, she ended up showing more than expected when she did her turn at the end of the podium.
She gave the audience a cheeky smile as she did a big twirl and bared her bum.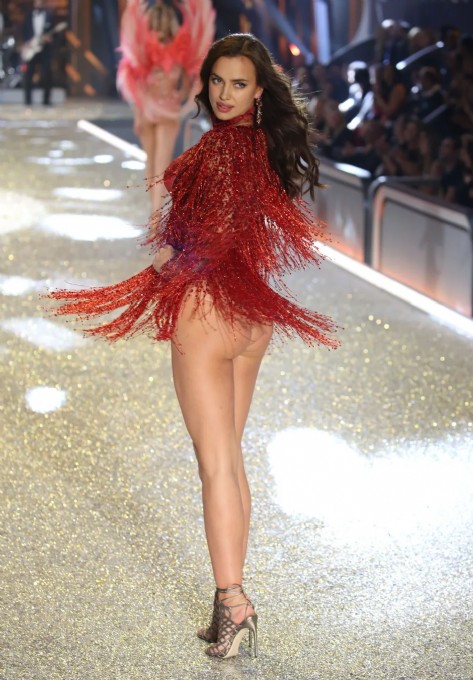 Irina did a big twirl which gave the crowd a glimpse of her behind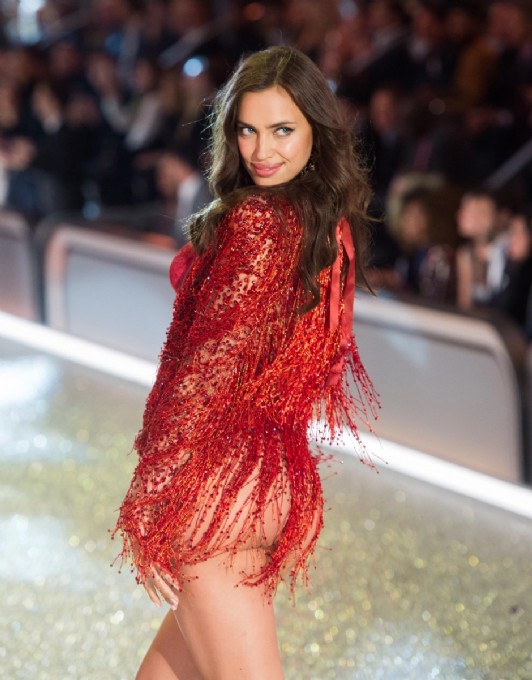 Cheeky Irina Shayk also flashed more flesh than expected.
Modelling sisters Gigi and Bella Hadid were among the famous faces who wowed on the catwalk in an array of elaborate costumes to promote the iconic brand at its annual extravaganza.
Gigi,21, also also stunned in red bra and knickers set with a colourful flowing jacket and multi-coloured lace up, thigh-high boots.
With her hair tumbling around her shoulders, the star gave a cheeky smile as she hit the end of the runway before strutting off to change into her next ensemble.
Not to be outdone, younger sister Bella, 20, wore a blue jewelled long sleeved top with a metallic and black bra underneath to match the knickers.
With black feathers on her hips and rising up behind her, the star looks like a beautiful mythical creature as she hit her mark at the end of the runway.
Changing into her second outfit, which consisted of a grey and silver silk and lace basque, Bella walked the catwalk as her on-off boyfriend The Weeknd performed one of his hit singles.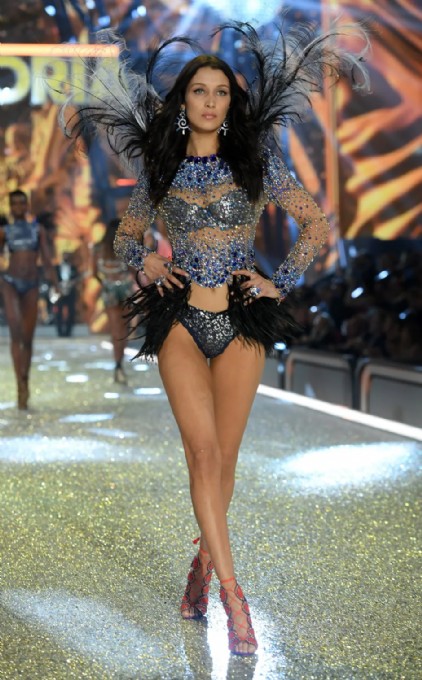 Her younger sister Bella Hadid also strutted her stuff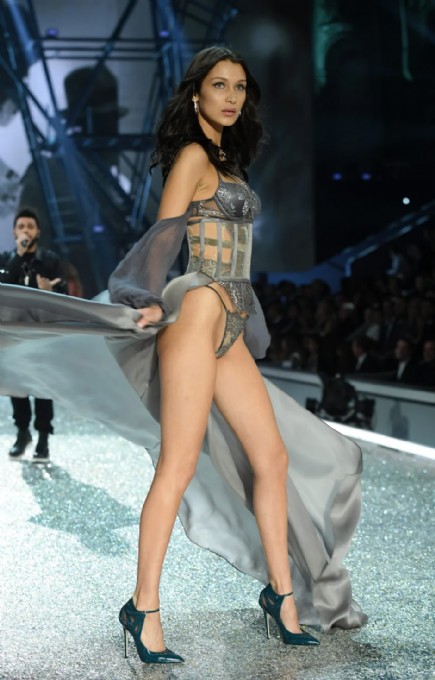 Despite splitting earlier this month, the stars seemed comfortable in each others company as they made eye contact as Bella walked along, with the singer moving closer to the beauty as she passed.
Following closely behind was the sisters' close friend Kendall Jenner, who wore a black and white outfit which featured a lace bra and long sleeves as well as a Victorian-style collar neckline.
With her never-ending legs on show, the 21-year-old walked confidently down the runway, with black wings on the side of her lace up heels.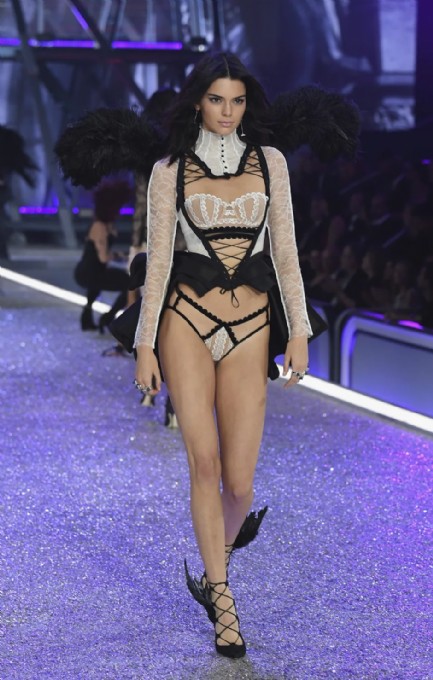 UK fans will be able to watch the Victoria's Secret Show from next week.