2023 MTV Video Music Awards: Performers, Presenters, and What to Expect
Event Details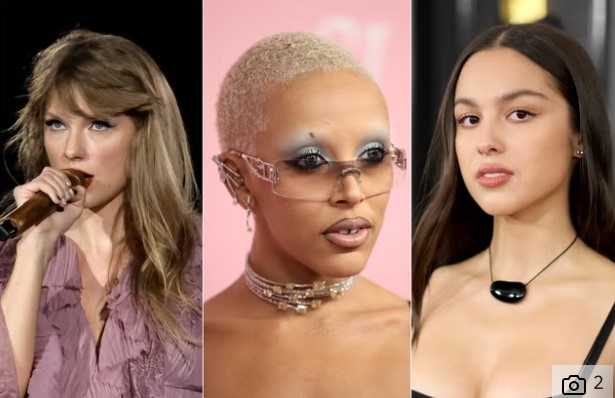 The 2023 MTV VMAs will take place live from the Prudential Center in Newark, New Jersey, on Tuesday, September 12, at 8 p.m. ET/PT. The event is set to be a celebration of music and artistic talent, with some major highlights to keep an eye out for.

Honorary Awards and Iconic Performances

Two music icons, Shakira and Sean "Diddy" Combs, will be the recipients of top honorary awards at this year's VMAs. Shakira will be honored with the Video Vanguard Award, while Diddy will receive the Global Icon Award. Notably, both artists will also perform at the VMAs for the first time in over 15 years, adding a special touch to the evening.

Hip-Hop Takes Center Stage

The 2023 VMAs are set to be a hip-hop extravaganza, with several prominent artists gracing the stage. Nicki Minaj is not only hosting but will also perform at the event. Cardi B and Megan Thee Stallion will deliver an exciting performance of their new single, "Bongos." Lil Wayne and Metro Boomin are also part of the lineup, with Future, A Boogie Wit Da Hoodie, Swae Lee, and NAV joining Metro Boomin for a memorable performance.

In honor of the 50th anniversary of hip-hop, a special segment will feature hip-hop legends, including LL Cool J, Grandmaster Flash and the Furious Five, Darryl "DMC" Daniels, and Doug E. Fresh, ensuring an unforgettable close to the show.

Genre Diversity

The VMAs cater to a wide range of musical tastes, and this year is no exception. Latin music enthusiasts can anticipate captivating performances from Anitta, Karol G, Peso Pluma, and Shakira, the Video Vanguard award recipient. Pop fans will be delighted by performances from Doja Cat, Olivia Rodrigo, and Demi Lovato, while rock enthusiasts can enjoy Fall Out Boy and Måneskin's sets. K-pop aficionados will be treated to performances by Stray Kids and TOMORROW X TOGETHER. Country music enthusiasts will find Kelsea Ballerini on the bill.

Global Representation

This year's VMAs showcase the global reach of music, with eight of the performers hailing from outside the United States. Shakira and Karol G represent Colombia, Stray Kids and TOMORROW X TOGETHER hail from South Korea, Anitta is from Brazil, Måneskin originates from Italy, Peso Pluma is Mexican, and NAV comes from Canada. This international cast reflects the music industry's increasing global influence compared to the inaugural VMAs in 1984, which featured mainly American and British performers.

Pre-Show and Honors

Prior to the main event, Saweetie will host a dynamic 90-minute pre-show. The festivities will air live from 6:30 to 8 p.m. ET/PT on MTV, MTV2, CMT, and Logo.

Shakira's receipt of the Video Vanguard Award is a historic moment, as she becomes the first South American artist to receive this prestigious accolade. Notably, women have been dominating this category in recent years, with previous recipients including Rihanna, P!nk, Jennifer Lopez, Missy Elliott, and Nicki Minaj.

Diddy will join the ranks of Global Icon Award winners, following Foo Fighters in 2021 and Red Hot Chili Peppers in 2022.

Nominations and Production Team

Leading the pack in nominations is Taylor Swift, with an impressive 11 nods, including three in social categories. SZA follows closely with eight nominations, while an array of artists, including BLACKPINK, Doja Cat, Miley Cyrus, Nicki Minaj, Olivia Rodrigo, Kim Petras, Sam Smith, and many others, have received nominations.

The 2023 MTV VMAs are produced by Bruce Gillmer and Jesse Ignjatovic of Den of Thieves, with Barb Bialkowski as co-executive producer. Alicia Portugal and Jackie Barba are in charge of production, while Wendy Plaut oversees celebrity talent, and Lisa Lauricella manages music talent.

As the music world eagerly awaits this year's VMAs, the stage is set for a night of unforgettable performances, historic honors, and memorable moments. Be sure to tune in to catch all the action and witness music's brightest stars shine.
How to Watch VMA Awards 2023: Your Ultimate Guide
The highly anticipated 2023 MTV Video Music Awards (VMAs) are just around the corner, promising an unforgettable night of music, performances, and star-studded moments. If you're wondering how to catch all the action from the comfort of your own screen, we've got you covered. Here's your ultimate guide on where and how to watch the 2023 MTV VMAs.
When and Where to Tune In
Mark your calendars for Tuesday, September 12, 2023, because that's when the 2023 MTV VMAs will be making waves. The show is set to kick off at 8 p.m. ET/PT, ensuring you won't miss a beat of the music extravaganza.
Now, let's talk about where you can catch all the VMAs excitement. The VMAs will be broadcast on MTV, and that's not all. Sister brands like BET, BET Her, CMT, Comedy Central, Logo, MTV2, Nickelodeon, Paramount Network, Pop, TV Land, and VH1 will also air the show. This extensive network of channels ensures that you can choose the one that suits your preferences best.
Watching the VMAs for Free
If you're looking for an option to enjoy the VMAs without any cost, we've got a solution for you. The 2023 MTV VMAs can be streamed for free on YouTube TV. With MTV as one of the featured channels on YouTube TV, you'll have access to all the VMA action, and that's not all. The package includes other popular channels like Nickelodeon, Comedy Central, Paramount Network, and VH1, enhancing your viewing experience.
So, there you have it – your comprehensive guide on how to watch the 2023 MTV VMAs. Whether you prefer traditional cable TV or streaming platforms like YouTube TV, there are options to ensure you don't miss a moment of this star-studded music event. Tune in and get ready for an unforgettable night of music and entertainment!