Mum slammed by parents after flashing thong in school run outfit
A mum has clapped back at haters after she was criticised for her pink school-run outfit.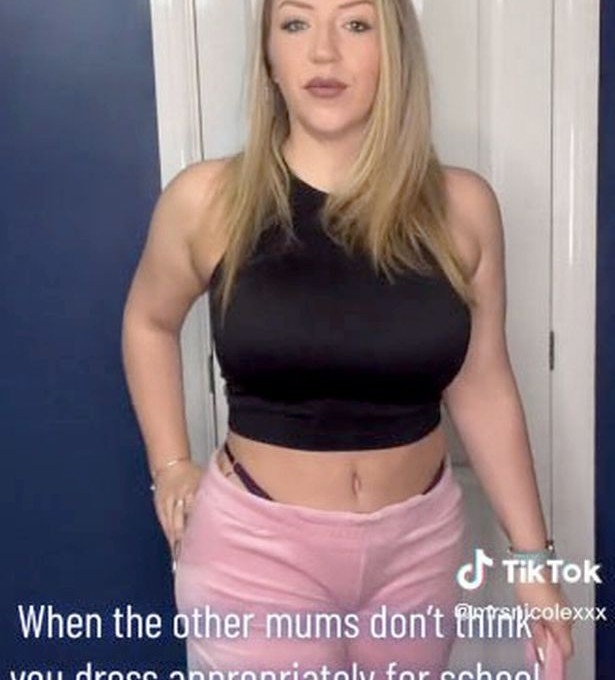 Nicole, 37, put on the tracksuit in question and showed to her TikTok fans, saying: "When the other mums don't think you dress appropriately for school run."
As she turned to show her back, viewers can see her thong strap and a subtle tattoo near her waist.
She posed in front of the camera to show her black sleeveless crop top and a pale pink velvet trackpants while holding matching jacket.
But Nicole shrugged her shoulder as the background music played "I don't really care what peope have to say, baby you know I am here to stay".
Viewers also struggled to find faults in her outfit - one said: "Nothing wrong with that."
Another commented: "Looks good to me."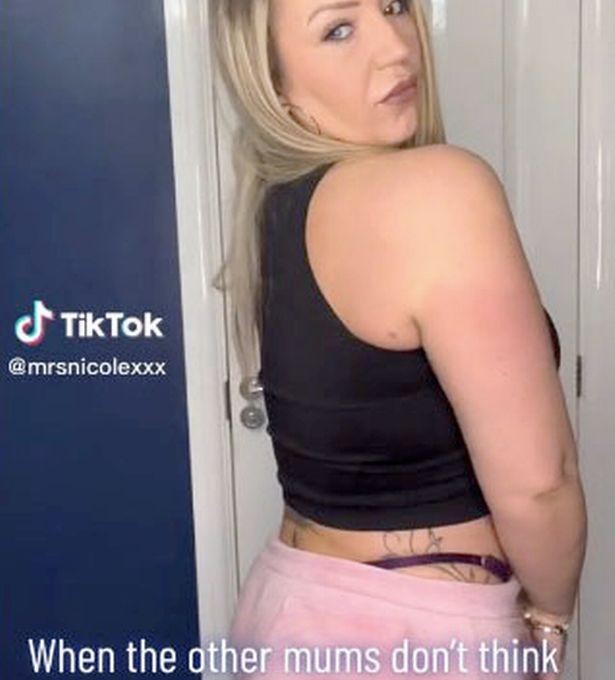 In another video, Nicole said she's also been told that she cannot wear a crop top in public because of her age.
Flaunting her flat abs in an amazing white plunge top and mid-rise jeans, she stressed: "I don't care when society tells you that you can't wear a crop top in public when you're over 30."
Fans supported her attitude and said: "Don't listen to them, keep on wearing what you're wearing."
"Nobody needs their negativity, you do you boo," a fan encouraged her and another remarked: "I think you look totally amazing, who really cares what people want.
"I appreciate you, you just be yourself!"
It came as a mum from US got told off by her husband who complained that her clothes were too risque for a school run.
Anne showed the minuscule outfit on TikTok and asked for the public's thoughts.
Some gave their honest feedback and said she rocked the outfit but could be inapproriate to wear when going to pick up young children.