Amanda Holden spanks her backside and says she's looking 'pert
Amanda Holden has spanked her bum and thanked her spanx for keeping her "all in" and secure on Wednesday. The ITV Britain's Got Talent star flaunted her backside in an Instagram Story for fans.
The 52-year-old ITV BGT judge was back on Heart FM today, hosting her breakfast show. Each day, she shares details of her outfit - and today was no different.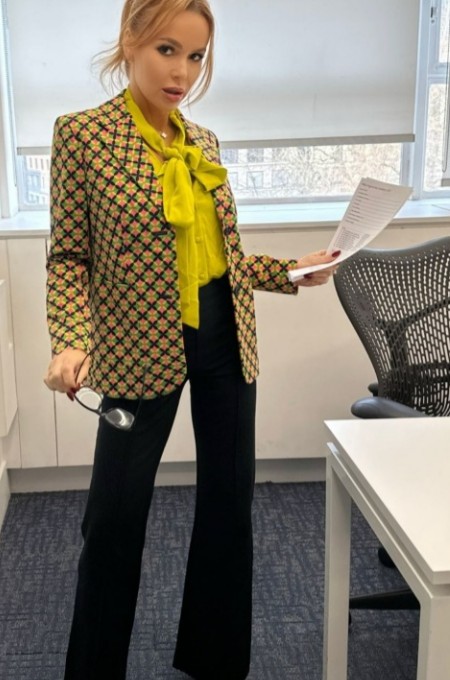 "Hello and welcome to the news on Wednesday.... today I am wearing Kate Spade and I thought I looked a bit like an anchorwoman. So Kate Spade, Kate Spade, Kate Spade. And... spanx!" the mum-of-two wrote.
Amanda sported a jacket in plaid, with glasses, as she channeled her inner newsreader. "These are spanx trousers... they keep you all in and you looking pert," Amanda said, as she spanked her bum. "Happy hump day," she added.
Just yesterday, Amanda admitted she wasn't worried about her cleavage - as she posted her bright green outfit for fans. She picked up the phone and cheekily said: "Oh hi Tuesday!" She then explained about her outfit: "I'm wearing green. This fantastic outfit is from Karen Millen."
She added: "I think next to red it is my favourite colour. It's a bodycon, it's got an easy, manageable zip and a great polo neck if you're starting to worry a bit about your neck." And she added with a cheeky chuckle: "But you're not worried about your cleavage."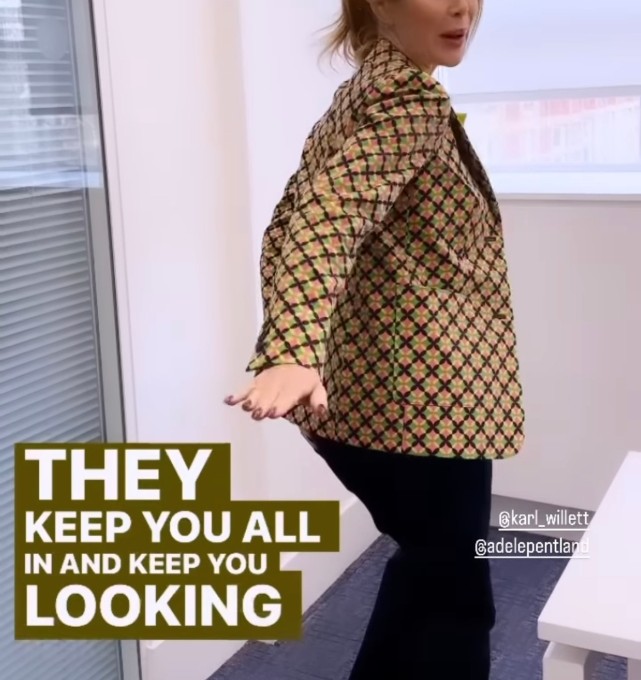 Amanda has made headlines with her outfits all week - and kicked off the week in a bright pink ensemble. "Just a tiny thing, I noticed these little hooks are gold and they're normally silver aren't they? And I just thought that was quite a cute detail," she told fans in an Instagram Story promoting the look back on Monday, as she took to the air from the Heart HQ.