Arsenal's Unexpected Star, GreenGirlBella, Rocks Emirates Stadium in Body Painted Home Kit
Sporting a unique and daring outfit, she arrived at the Emirates Stadium with the Arsenal home kit painted on her body, donning underwear and nipple covers for modesty.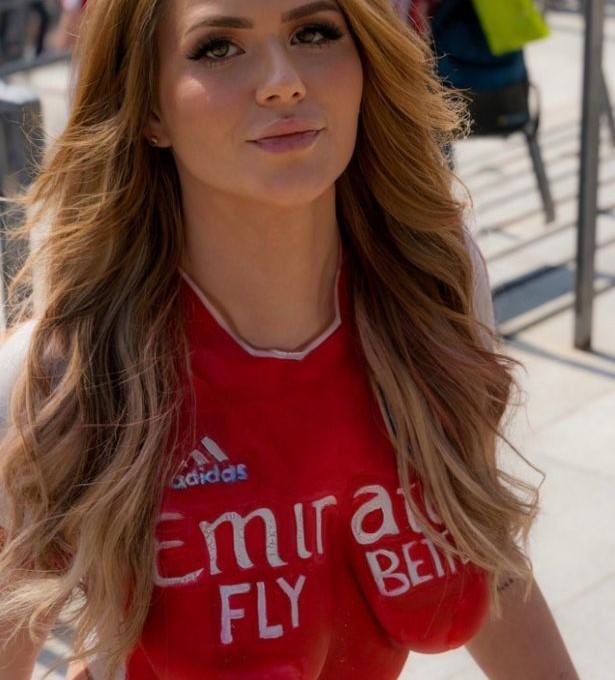 "I used to do body paint in college, and I thought it would be so cool," Arabella explained, reflecting on her decision. "If I can make a YouTube video of me interacting with fans while covered in paint, because nobody uses body paint for anything!"
Her aim was to gauge the reaction from fans, and she was thrilled by the overwhelmingly positive response she received. Fans approached her for pictures, and Arabella noted, "Honestly, people were so nice!"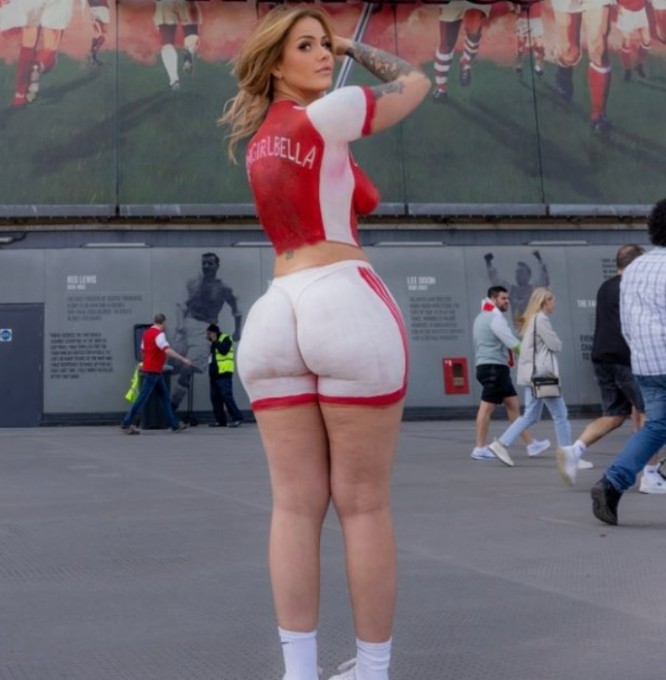 However, achieving the look was no easy task. Arabella and her team spent four hours perfecting the body paint before heading to the Emirates. She humorously shared that she had to keep going outside to let it dry, as it kept getting smudged.
Beyond the eye-catching outfit, GreenGirlBella had a broader message of body positivity. "I've always been curvy... but it's just a sign to show people that, you know, it doesn't actually matter. Your skin is your skin, and your body is your body."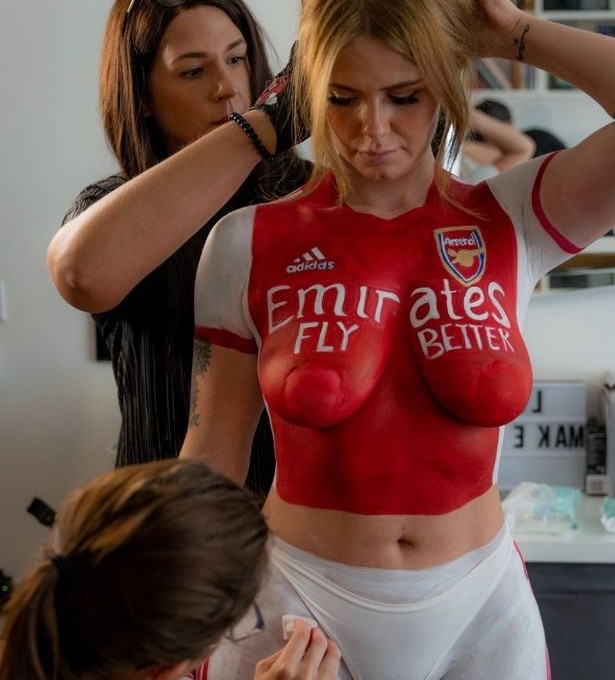 Arabella didn't limit the display of her outfit to the stadium alone; she also shared photos on social media, where she enjoys a large following. Additionally, she runs an OnlyFans page for more exclusive content.
The final day at the Emirates Stadium wasn't the celebration Arsenal fans had hoped for, as Manchester City proved to be formidable opponents. Despite the disappointment, Arabella, a devoted Gunners fan, lightheartedly remarked, "To be an Arsenal fan, you have to have at least three lines on your forehead... because you've got to be stressed.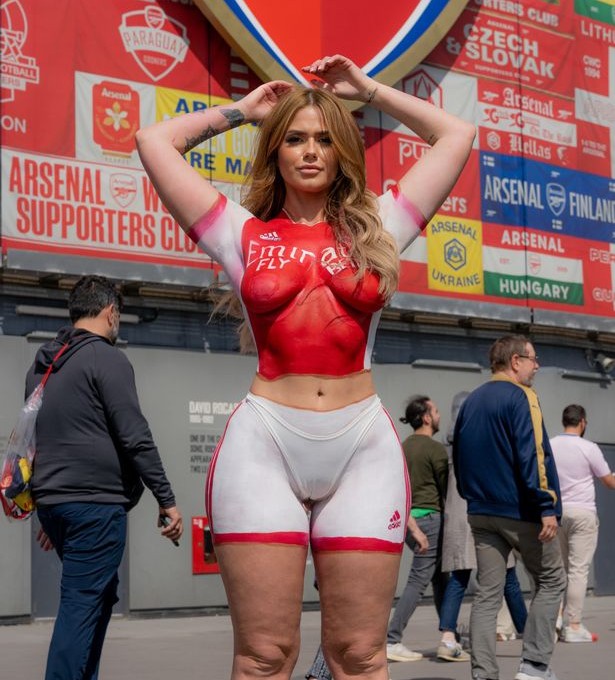 You never know what's going to happen." However, she remains optimistic, stating, "There's always another season," as Arsenal prepares for the upcoming campaign in September.