NFL star Zac Stacy is sentenced to six months in prison over beating his ex girlfriend
NFL star Zac Stacy has been sentenced to six months in jail and one year of probation by a judge in Orange County, Florida for two separate attacks on his ex-girlfriend.
The former NFL running back plead guilty to attacking Kristin Evans, the mother of his child, in mid-August 2021, when he allegedly became angry over rent money, despite initially claiming video of one beating had been 'staged.'
Evans told how Stacy physically assaulted her several times by punching her legs, slapping her, picking her up by her arms, and throwing her into a window, which broke. She provided photos of her injuries, showing bruises and cuts on her body.
Then, in November 2021, shocking home surveillance footage showed Stacy punching Evans in the head, hitting her and then slamming her into a television set as their months-old son watched on and while she begged him to stop.
Stacy explained the attack as having occurred after Evans 'provoked' him into it, because she wanted cash from him.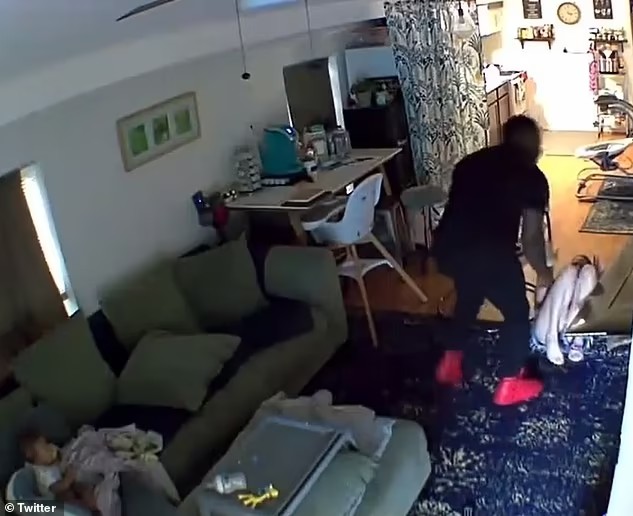 Stacy pleaded guilty to one count of misdemeanor domestic violence battery and two counts of misdemeanor criminal mischief after reaching deals with prosecutors. Battery charges were dropped with his plea agreement, reports Wes.
It is unclear when Stacy, who was drafted by the Rams in 2013, will begin his jail sentence.
In arrest footage obtained by TMZ, Stacy told officers with the Orlando Police Department that Evans staged the assault because he had denied her romantically.
'It's just a case of bitterness man,' he told the police in the video, according to TMZ. 'That's why she did this - the whole assault thing, she staged it. She set me up.
'The whole thing was staged,' he continued. 'All she's trying to do is get money out of me. She got a reaction out of me.'
He noted that he had just left rehab for anxiety and depression, and found out she had an affair with his financial advisor, but returned to her house to visit his son and support Evans as a parent.
'She knew I was down, she knew I was going through anxiety and depression. She knew I was trying to close this gap that's between me and my son, and she's just upset that she got caught, and she's upset I'm not taking care of him like she expected,' she said.
'And now she took it this far.'
But, he admitted his actions were 'f***** up,' noting: 'I don't know what man - how any man could have handled that situation.'
Evans went on to refute Stacy's claims in an Instagram video noting: 'I don't know how you can stage getting you ass beat on multiple occasions.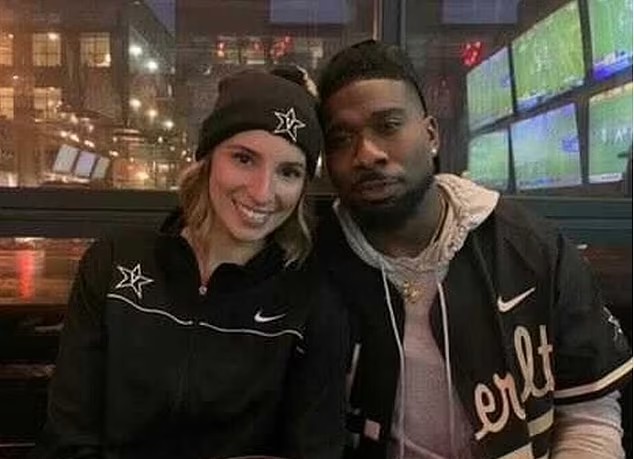 'This is what abusers do,' she said. 'They will make you seem like you're the crazy one, and that they're the victim.'
She said she also had an issue with the way the cops spoke with Stacy after his arrest, saying it appeared the police were 'consoling' him during the arrest, as they spoke about his football career and said it was 'inevitable' that he would face harassment claims.