Meet Harley Cameron, the stunning model who went from a BKFC ring girl to become a pro wrestler and found love
The stunning blonde model from Australia, real name Danielle Vidot, ended up embracing the Squared Circle, when a former boss encouraged her to follow her dreams as a singer.
She landed a theatre job in her homeland, before singing and dancing took her to Orlando, Florida.
In the meantime, her now-husband Daniel Vidot, otherwise known as Xyon Quinn, began making waves in the WWE developmental brand for future stars, NXT.
That inspired Harley to follow his lead.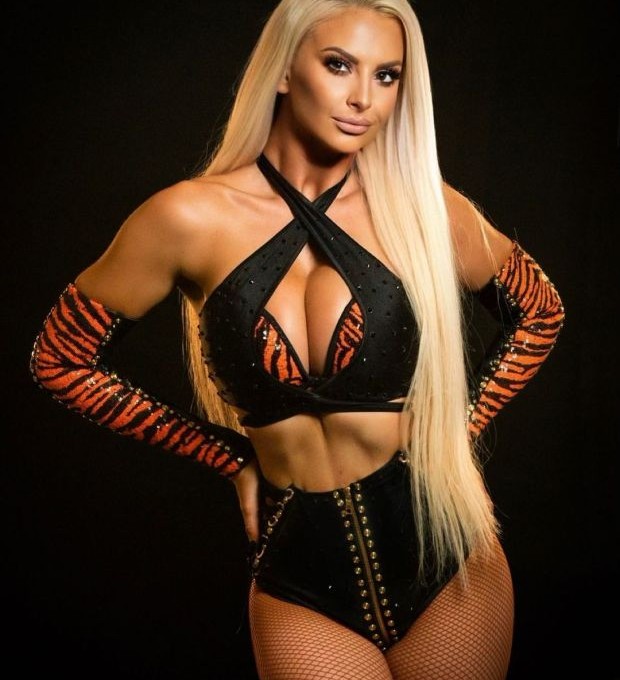 Office girl
Before she made it famous, Harley worked in an office for a finance firm Down Under.
She was asked to sing by her co-workers, and the rest is history.
Harley told the Daily Star: "The next day, my manager pulled me into the office and was like, 'you need to pursue singing and music or performing. I'm just letting you know that. I'm not supporting you staying here, and I'm gonna push you to do that'."
After moving to Orlando, Florida - it kick-started a career for her in the entertainment business.
She soon scored a job as a ring girls, where she was instantly hired by the Bare Knuckle Fighting Championships.
"In entertainment in general, and in this industry, you find a lot of the time that the roles you get are through networking, and through recommendation and so on," she said.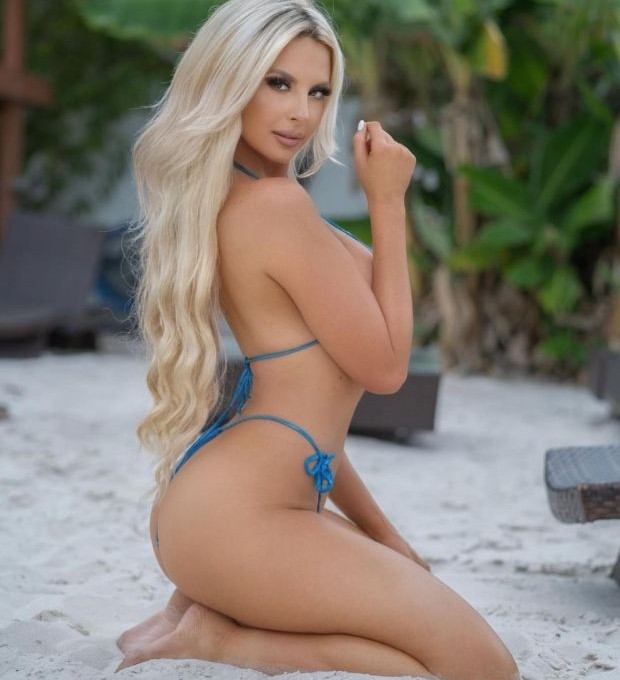 Love took her to America
Cameron followed her heart to the US.
Her relationship with Daniel Vidot, a former Australian rughy league winger, led her to Orlando, where he began a career in wrestling.
Seeing his success in the NXT - the developmental brand for the WWE - the curvy stunner wanted to do the same.
She revealed: "When I met Daniel, and I knew he was coming over here and pursuing this, it's funny, because this light bulb instantly went off in my head. 'Oh my gosh that sounds like something I'd love to do'.
"But you never think it's possible. Being in Australia. And then the thought kind of lit a fire in me; I was like, 'I really want to do it'.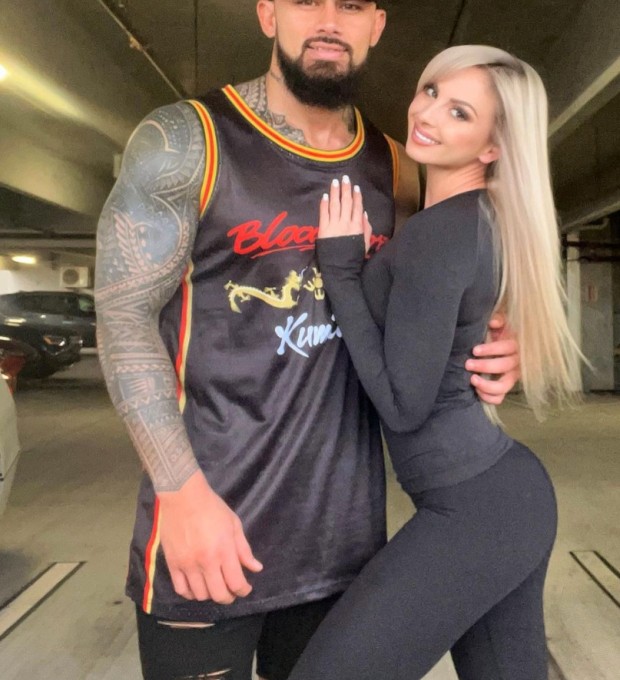 Social star
Through their romance, Harley was getting noticed on social media by fans.
However, she was careful not to get in Daniel's way of making it.
She divulged: "When we first came here I kept it to myself, because I didn't want to step on his toes - It was his pursuit, and I was mainly more in music at the time... I just became so immersed in it.
"Eventually the conversation arose where he was like, 'you want to do this, don't you?' And I was like, 'yeah'."
Cameron made her debut at SHINE 74, when she defeated Valentina Rossi.
She then appeared on All Elite wrestling on the August 2, 2022 episode of AEW Dark where she faced Willow Nightingale in a losing effort.
Cameron still juggles being a wrestler with work as a ring girl.
Last year, she joined forces with WWE stars Shotzi & Scarlett Bordeaux to release a cover version of the song I Put A Spell On You.
The girl from Aus got to sing, after all.