'8 Surprising Facts About Kate Middleton's Iconic Wedding Dress Revealed
Designed by Sarah Burton at Alexander McQueen, the dress continues to captivate with its timeless beauty. Here are eight surprising details you may not have known about Kate Middleton's gown: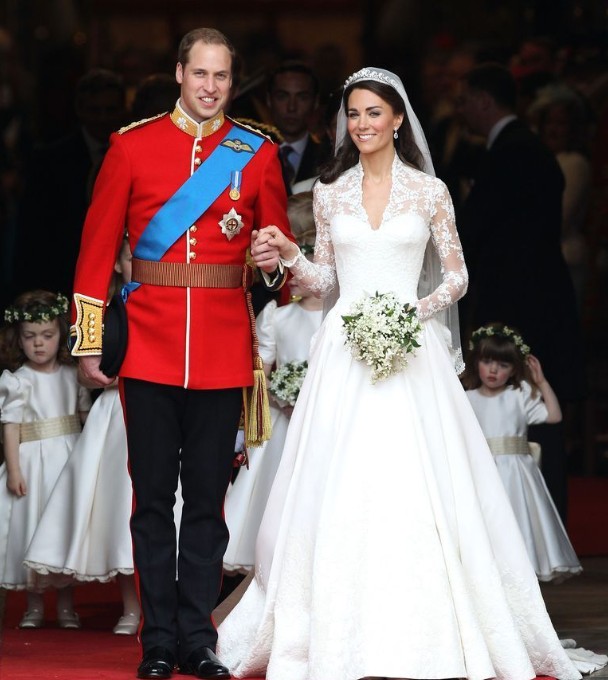 On this milestone anniversary, Kate Middleton's wedding dress continues to inspire awe and remains a cherished symbol of elegance and royal tradition.
Display at Buckingham Palace: Following the wedding, Kate's dress was exhibited at Buckingham Palace during the annual summer opening. From July 22 to October 3, 2011, visitors had the opportunity to admire the iconic gown in the Ballroom.
Second Wedding Dress: For the evening reception at Buckingham Palace, Kate changed into a white strapless satin gown designed by Sarah Burton at Alexander McQueen. She completed the look with a white shrug.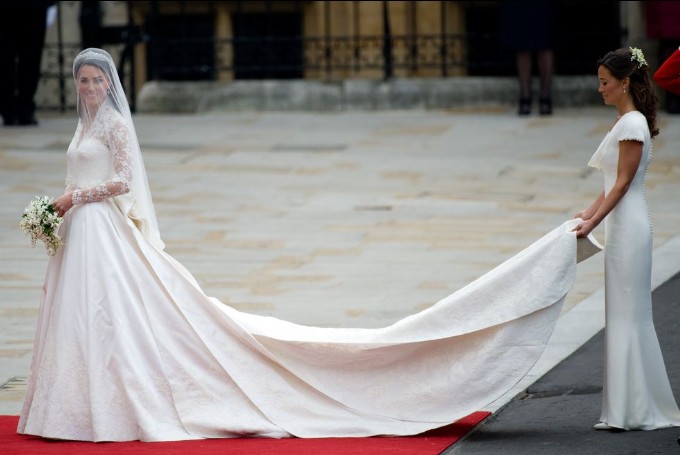 Royal Tradition in the Bouquet: Kate's bouquet featured myrtle, lily-of-the-valley, hyacinth, and sweet William, paying homage to her groom. The sprig of myrtle came from the same plant used in Queen Elizabeth's wedding bouquet in 1947.
Something Blue: A blue ribbon was sewn into the interior of the dress, fulfilling the tradition of "something blue" for the bride.
Cartier Tiara: Kate's "something borrowed" was the Queen's Cartier Halo tiara, also known as the Cartier Scroll tiara. This stunning piece, gifted to Queen Elizabeth by her mother, adorned Kate's ivory silk tulle veil.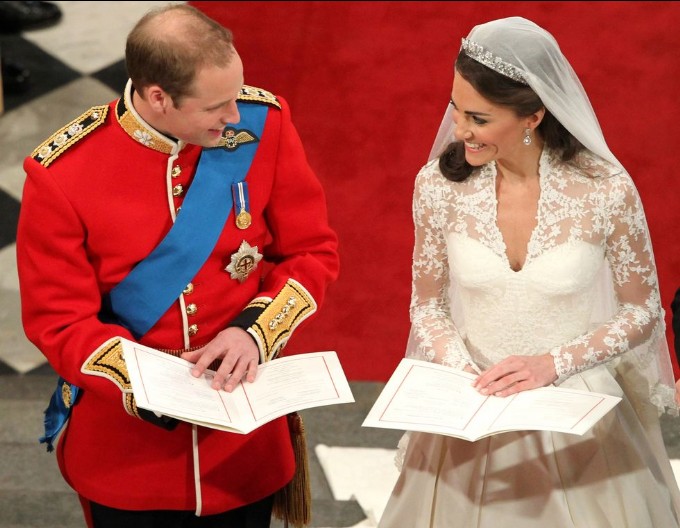 Handmade Lace: The lace appliqué on the skirt and bodice was meticulously crafted by hand at the Royal School of Needlework. Using the Carrickmacross lace-making technique, individual lace flowers, including roses, thistle, daffodils, and shamrocks, were added to the ivory silk tulle.
Lengthy Train: Kate's train measured nearly nine feet (2.7 meters), creating a striking entrance. Compared to Princess Diana's 25-foot train, Kate's was relatively shorter but equally elegant. The back of the dress featured 58 gazar and organza-covered buttons.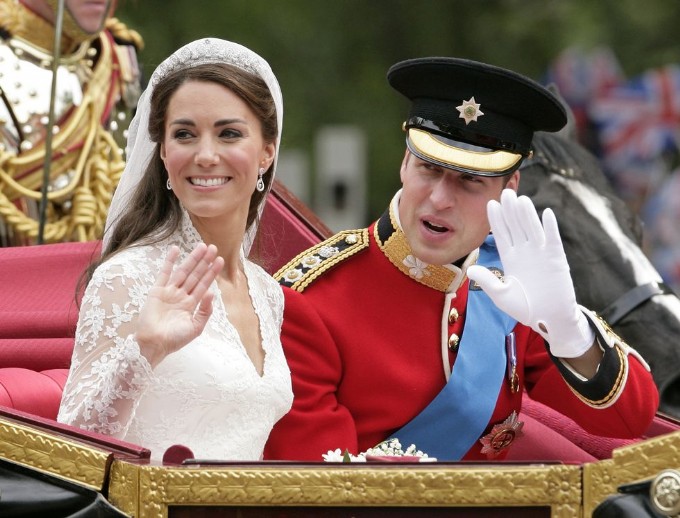 Victorian-Inspired: The bodice of the dress drew inspiration from the Victorian tradition of corsetry, showcasing Alexander McQueen's signature style.