A Historic Triumph: Dental Nurse Natasha Beresford Wins Inaugural 'Make-Up-Free' Beauty Pageant
Her remarkable journey to victory unfolded at the regional heats of the highly esteemed Miss England contest, where Natasha stood tall among 18 other remarkable women, all of whom competed without a trace of makeup or cosmetics.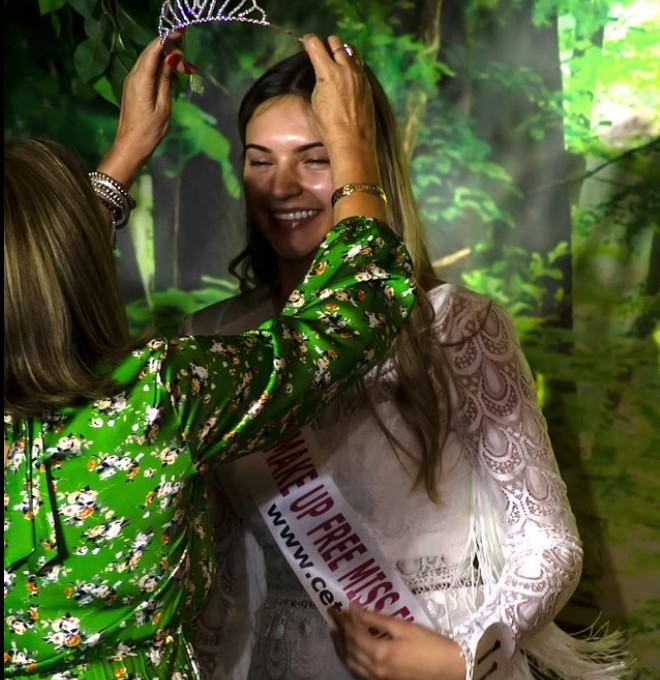 This revolutionary pageant has set a new precedent in the world of beauty competitions. Traditionally, such contests have celebrated and rewarded contestants who master the art of makeup, styling, and creating glamorous looks. However, this event marked a significant departure from the norm, aiming to empower and celebrate the inherent, unadulterated beauty that resides within all women. To accentuate this mission, the competition went so far as to prohibit contestants from wearing even a slick of lip gloss, ensuring that the spotlight shone solely on their natural beauty.

Natasha Beresford's victory not only bestowed upon her the prestigious title of Miss London 2023 but also placed her in the vanguard of redefining beauty standards. This competition, with its 95-year history, had never before borne witness to such an awe-inspiring display of genuine, unfiltered beauty.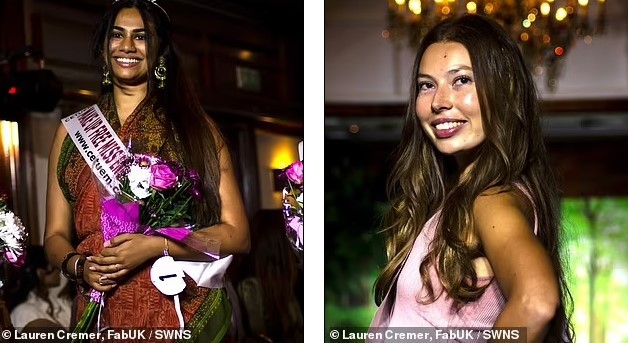 While previous editions of the competition occasionally required contestants to submit photos of themselves without makeup or editing, this year's pageant pushed the boundaries even further, imposing a complete ban on cosmetic enhancements. The core idea behind this bold move is to bolster women's self-confidence and promote a more authentic and realistic body image. By redirecting the focus to natural looks, the competition aimed to encourage women to embrace their true selves and challenge the conventional norms of beauty.

Natasha Beresford's triumph was a reflection of her inner and outer beauty. She graced the catwalk with elegance and poise, wearing a resplendent white lace dress by Shikoba Bride. Shikoba Bride is renowned for its ethically and sustainably produced wedding dresses in the UK, making Natasha's choice not only a testament to her beauty but also to her commitment to ethical fashion.
As the newly crowned Miss London, Natasha Beresford's journey does not culminate here. She now advances to the grand finale, the Miss England final, scheduled to take place later this year. Her transformation from a dedicated dental nurse to a pioneering beauty queen serves as an inspiring testament to the power of embracing one's natural self and challenging conventional beauty norms.

Natasha's career in dental nursing began in 2021 when she joined the dedicated team at the Royal London Dental Hospital. Her dedication to patient care, especially among children, earned her the affectionate moniker 'a real-life tooth fairy.' Notably, Natasha's compassionate care extended beyond her professional life as she touched the lives of patients in both NHS and private dental practices.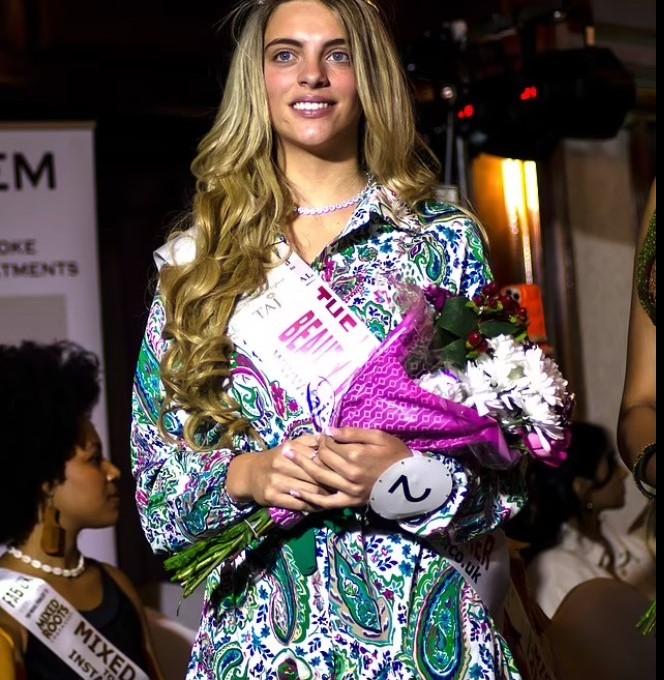 Hailing originally from Sheffield, Natasha now calls London her home. She currently works at a private dental practice situated in Chiswick, one of the capital's upscale neighborhoods. Her career aspirations include pursuing further training in dental radiography and oral health education. Additionally, Natasha plans to volunteer with Dentaid, an organization known for its UK outreach dental clinics that provide dental care and oral health advice to various marginalized communities, including individuals experiencing homelessness, survivors of abuse, families in poverty, refugees, cancer patients, and individuals on the journey to recovery from addiction.

Reflecting on her remarkable achievement, Natasha Beresford expressed her joy and gratitude, saying, "I am thrilled to have been selected as Miss London. All the girls that competed are so beautiful and truly inspirational, so it was an honor to be chosen. I hope to use my title to inspire young women and girls to feel confident and beautiful in their own skin without makeup."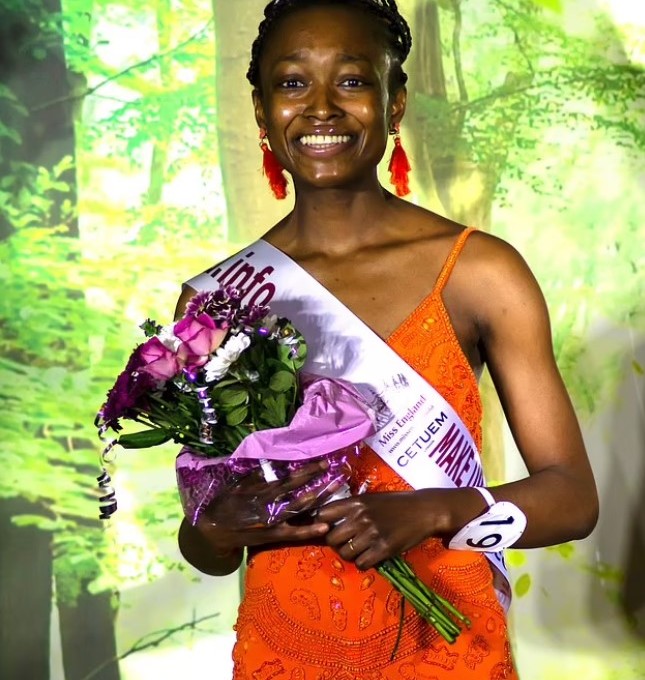 The pageant featured nineteen contestants who confidently graced the catwalk entirely makeup-free, each adorned in their personally selected boho-themed ethically sourced clothing. Among the impressive runners-up were Afrose Ameen, a 23-year-old engineering student from Lewisham, who had worked on the Elizabeth Line for the London Underground. Temi Adeyemi, a 26-year-old accounts assistant from Enfield, Middlesex, and 17-year-old beauty therapy student Alanta Richards from Surrey also secured coveted spots in the top five.

In addition to the finalists, the public vote winner was Lauren Malone, 26, a company founder and CEO. Lauren will join Natasha and the other four remarkable women in the eagerly anticipated Miss England final. The venue for this unique and groundbreaking beauty pageant was the Taj 51 Buckingham Gate Suites and Residences in London, with the event receiving sponsorship from Cetuem London, a brand specializing in natural skincare products.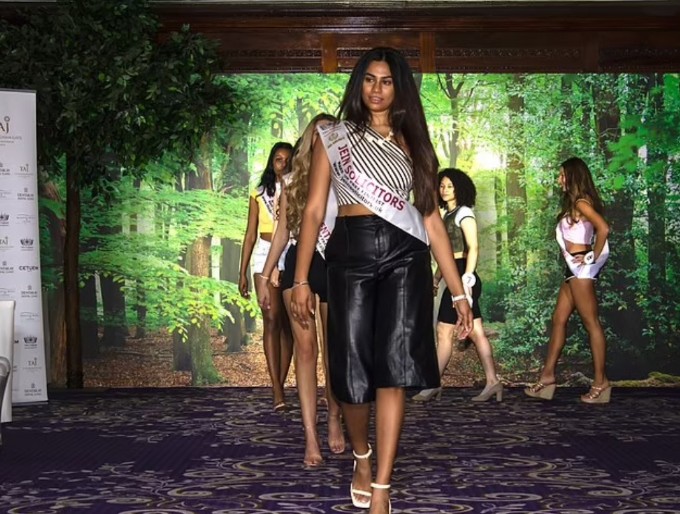 This groundbreaking event serves as a powerful reminder that true beauty shines brightest when we embrace our natural selves, free from any masks or enhancements. Natasha Beresford's historic win is a celebration of authenticity, inner radiance, and redefining beauty on one's own terms. Her journey inspires us all to confidently and unapologetically showcase our genuine beauty to the world, ultimately breaking down the barriers of unrealistic beauty standards. Natasha's victory is a testament to the fact that beauty transcends makeup and highlights the beauty that resides within each and every one of us.