A.J. McCarron's wife, Katherine Webb, celebrates his thrilling XFL win
Shortly after McCarron led St. Louis Battlehawks to a wild comeback win over the San Antonio Brahmas in their season opener, Webb took to her Instagram Stories to commemorate the moment with a heartfelt post.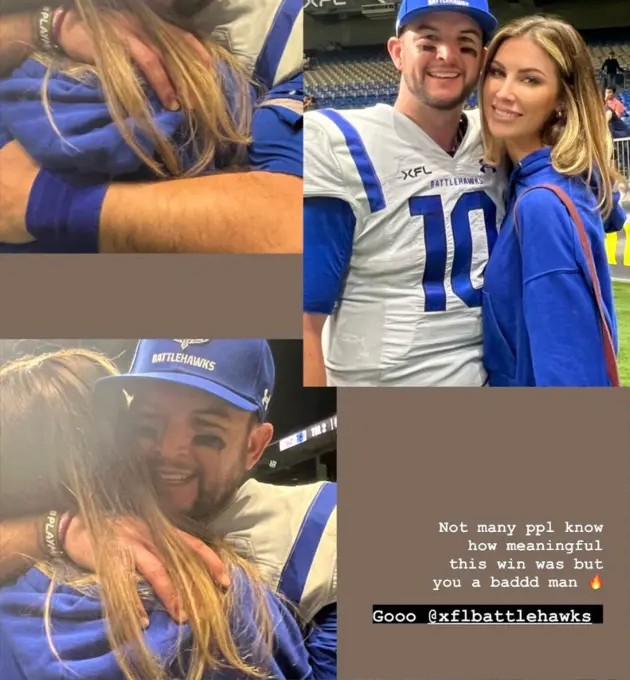 "Not many ppl know how meaningful this win was but you a baddd man," the Sports Illustrated Swimsuit alum gushed in her post, which featured photos of the couple embracing on the field in San Antonio.
McCarron, a former NFL quarterback, rallied the Battlehawks to a thrilling 18-15 victory against the Brahmas after scoring two touchdowns in the final moments of the game, with St. Louis also converting for three.
Unlike in the NFL, when teams can either kick for an extra point or go for a two-point conversion following a touchdown, XFL squads can convert for an extra point on the 2-yard line, two points on the 5-yard line, or go for three from the 10-yard line, per the league's rulebook.
The 32-year-old McCarron was overcome with emotion in a postgame interview, where he was joined by two of his young sons.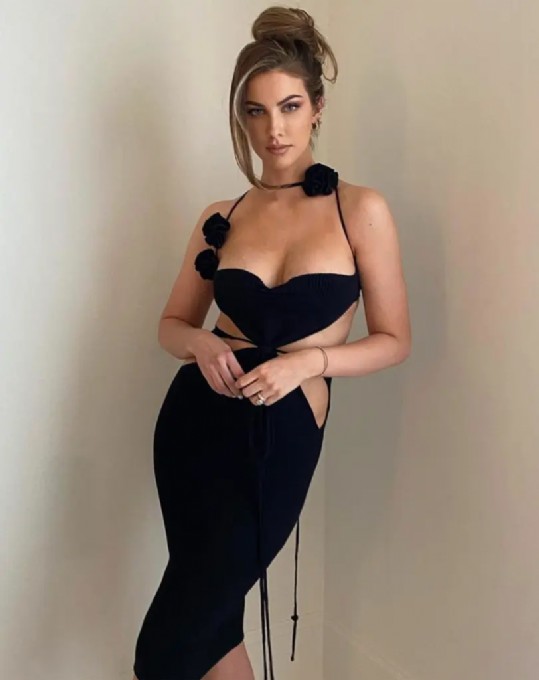 A fifth-round pick by the Bengals in the 2014 NFL Draft, McCarron bounced around the league in recent years, competing for the Raiders, Texans and Falcons. McCarron was in line to be Matt Ryan's backup in Atlanta for the 2021 season before tearing his ACL in the preseason — and has not been on an NFL roster since. He was drafted by the Battlehawks in November 2022.
McCarron and Webb, 33, have been married since 2014 and are proud parents to three sons. Webb rose to notoriety a year prior following Brent Musburger's commentary about her looks during the BCS National Championship game.