Alex Cooper Opens Up About 'Traumatic Experience' with Boston University Soccer Coach
While she didn't go into specifics about the incident, she did share the toll it had taken on her mental health and her ongoing healing process.
Cooper, who is 29 years old, had alluded to this traumatic experience over the past three years but had refrained from delving into details. In the cover story published by Cosmopolitan, she revealed that the experience was deeply personal and her road to recovery was still in progress. She mentioned that reconnecting with former soccer teammates who had been present during those challenging times has been a significant part of her healing journey.
Reconnecting with a teammate in Santa Monica, whom she hadn't seen since graduation, brought them both to tears without exchanging a word. Cooper also mentioned meeting another woman who had shared similar experiences, and discussing it together was a profound experience.
She acknowledged that she was not the only one who had gone through such trauma, and she intends to address it on her podcast, "Call Her Daddy," although the timing remains uncertain. Cooper expressed that this topic had long been stored in a corner of her mind, and she would tackle it when she feels completely prepared.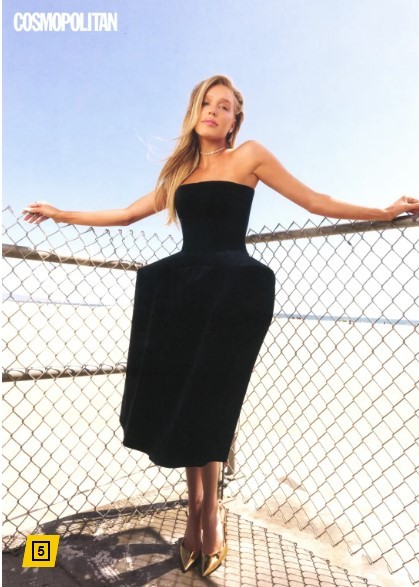 Cooper, who is a former D1 athlete, emphasized that when she decides to discuss the incident, it won't solely be about her personal experience. She believes it will serve as a platform for a broader conversation, uniting and empowering other women who may have faced similar ordeals.
Cooper has previously mentioned leaving the Boston University soccer team before finishing her senior year. However, the circumstances that led to her departure have remained undisclosed. Beyond her podcast, Cooper is actively planning her wedding with Matt Kaplan, a movie producer, and fiancé.
The podcast host's decision to open up about her traumatic experience offers a platform for discussions around the importance of supporting and empowering survivors, emphasizing the strength in sharing such experiences as a means of healing and advocacy.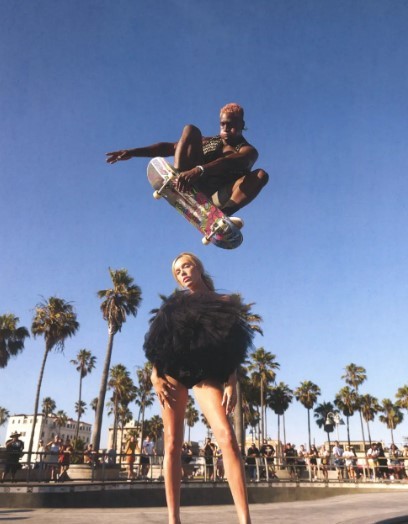 Alex Cooper's net worth in 2023: Alex Cooper's net worth in 2023 is estimated to be $25 million. This is according to Celebrity Net Worth.
Alex Cooper is famous for being the host of the popular podcast Call Her Daddy. She is also a model, actress, and entrepreneur.
Who was Alex Cooper's ex co-host?
Alex Cooper's ex co-host on Call Her Daddy was Sofia Franklyn. The two women co-hosted the podcast from 2018 to 2020, when Franklyn left the show.
What is the meaning behind Call Her Daddy?
The name Call Her Daddy is a reference to the phrase "sugar daddy," which refers to an older man who provides financial support to a younger woman in exchange for companionship or sexual favors. The podcast is known for its candid and often raunchy discussions about sex, relationships, and pop culture.
What age is Alexandra Cooper?
Alexandra Cooper was born on July 22, 1994. She is currently 28 years old.
Cooper is a successful and popular podcaster, model, and actress. She is a role model for young women everywhere.
Alex Cooper is a well-known podcaster and social media personality. Her popular podcast, "Call Her Daddy," has made her a prominent figure in the world of digital media. Here are some details about Alex Cooper:
Alex Cooper Wikipedia: While Alex Cooper might not have an official Wikipedia page, she is well-documented on various online platforms, including social media, podcasting platforms, and news articles.
Alex Cooper Age: Alex Cooper was born on August 1, 1994, which would make her around 28 years old.
Alex Cooper Story: Alex Cooper's story is one of rising to fame through her podcast, "Call Her Daddy." She co-hosted the podcast with Sofia Franklyn before a well-publicized dispute led to their separation. After the split, Alex continued the podcast on her own and has found continued success.
Alex Cooper Husband: As of my last knowledge updat in January 2022, I do not have information about Alex Cooper's husband. Please check the latest sources or her social media profiles for updated information.
Alex Cooper Call Her Daddy: "Call Her Daddy" is a podcast hosted by Alex Cooper. It gained immense popularity for its candid discussions on various topics related to dating, relationships, and sex. The podcast has a significant following and has made Alex Cooper a prominent voice in the podcasting world.
Alex Cooper Sofia Franklyn: Sofia Franklyn was initially Alex Cooper's co-host on the "Call Her Daddy" podcast. The two co-hosts had a public falling out, which led to their separation and Alex continuing the podcast on her own.
Alex Cooper Podcast: Alex Cooper's podcast, "Call Her Daddy," is the primary source of her fame and success. The podcast features frank and unfiltered discussions on dating, sex, and relationships and has garnered a massive following.
Please note that the information provided here is based on my last knowledge updat in January 2022, and there may have been developments or changes since that time.