Amanda Holden and Davina McCall Shine as Brand Ambassadors for JD Williams in Stylish New Campaign
Amanda Holden, renowned for her appearances on Britain's Got Talent, captivated the camera with her incredible figure, showcased in a sizzling white bodysuit. The 50-year-old TV personality confidently posed on a bicycle, exuding youthful energy and style. Adorned with superstar-worthy sunglasses, Holden's flawless presentation accentuated her best assets, leaving a lasting impression.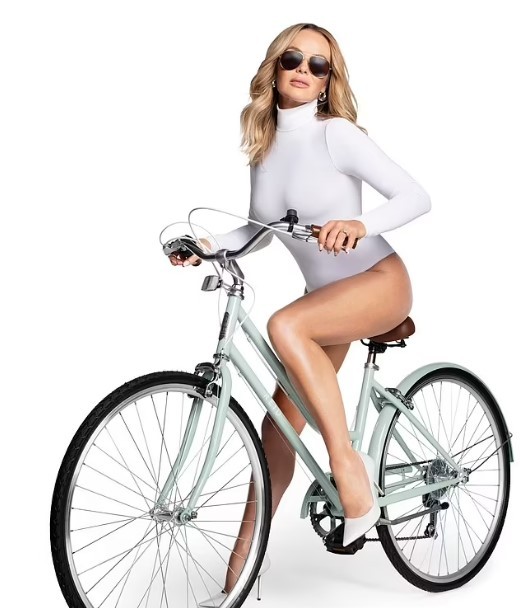 Exercise enthusiast Davina McCall, the former host of Big Brother, effortlessly sported workout wear as she became the natural choice to promote JD Williams' exercise apparel line. Clad in a pink Adidas two-piece ensemble, including a sports bra and high-waisted leggings, McCall flashed her toned abs against a white backdrop. In one shot, she appeared to engage in an intense workout session with exercise ropes, but upon closer inspection, she held a hose, adding an unexpected twist to the imagery.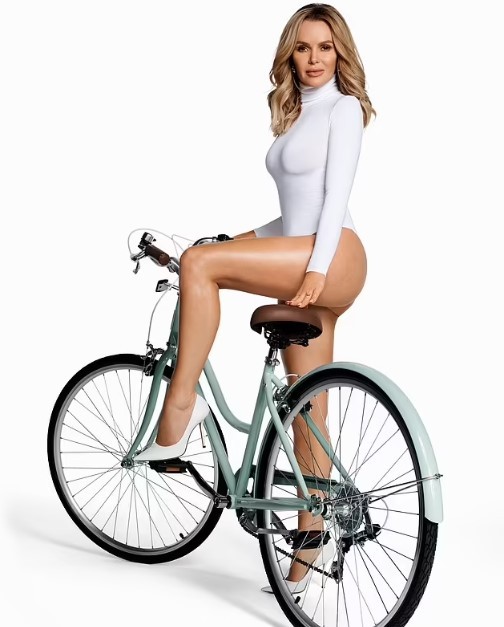 Throughout the captivating campaign, Amanda Holden continued to exude glamour, modeling an array of stunning ensembles. From a plunging jumpsuit to a Fifties-inspired red and white striped dress, Holden effortlessly showcased her versatility and fashion prowess. In one striking shot, she sat on a rose gold suitcase, evoking an aura of jet-setting sophistication. Notably, her legs took center stage in a barely-there cream blazer dress, accentuated by a dramatic blow-dry and sky-high nude heels.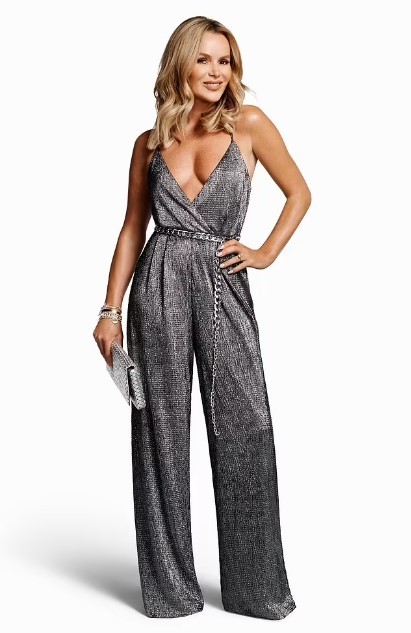 Meanwhile, Davina McCall radiated confidence in a chic pink two-piece suit with a double-breasted front. Displaying her rock chick sense of style, she later donned a tough leather jacket and studded boots layered over a white mini dress. McCall's impeccable fashion choices perfectly complemented the brand's offerings, solidifying her status as a style icon.
In June, JD Williams' parent company, N Brown Group, unveiled Amanda Holden and Davina McCall as the new brand ambassadors for JD Williams. N Brown Group's chief executive, Steve Johnson, expressed excitement over the partnership, highlighting the strategic transformation initiatives that have fueled product revenue growth. He emphasized the upcoming innovative campaigns led by Holden and McCall, which promise to serve as a source of inspiration for customers.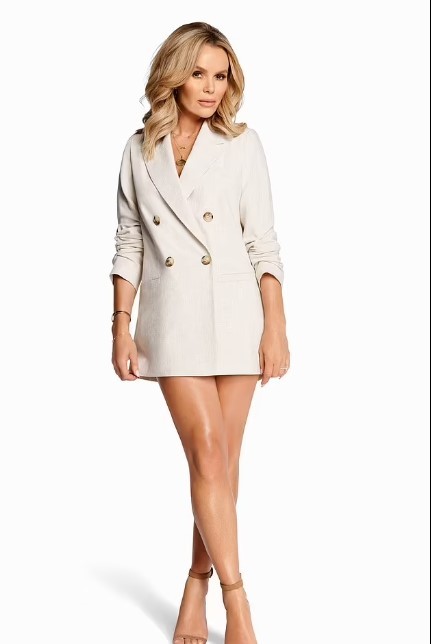 As the dynamic duo takes on their roles as the faces of JD Williams, their combined star power and fashion-forward sensibilities are poised to elevate the brand to new heights. With their influential presence, Amanda Holden and Davina McCall are set to captivate audiences and inspire customers with JD Williams' latest offerings in the ever-evolving world of fashion.