Amanda Holden Basks in the Italian Sun: Flaunts Figure in Orange Bikini
The 52-year-old star recently treated her fans to a stunning sight as she showcased her age-defying figure in an alluring orange bikini while enjoying an Aperol Spritz on a picturesque Italian beach.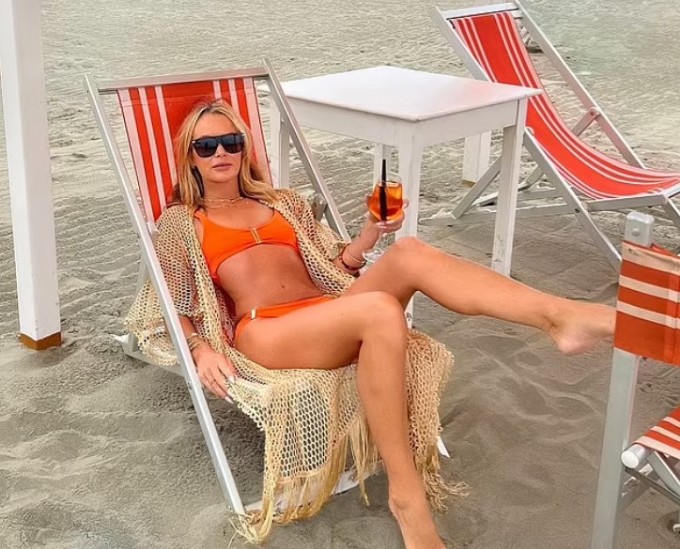 Holden's vacation escapades have taken her across various Mediterranean destinations, including Italy, the South of France, and Greece. Her latest sun-soaked snapshot, captured on Thursday, features her reclining on a sunbed in a vibrant orange bikini, epitomizing summer relaxation at its finest.
As the summer holidays offer Amanda a well-deserved break from her busy schedule, she's been joined by her family, including husband Chris Hughes and their daughters Lexi, 17, and Hollie, 11. This Italian beach stop follows their adventures in Greece and various other European hotspots.
While spending quality time with her loved ones, Amanda has seamlessly transitioned between diverse locales, embracing the cultures and scenic beauty of each destination. Earlier, she flaunted her remarkable physique in a white bikini while sunbathing on a pebble beach, encapsulating the essence of a perfect summer getaway.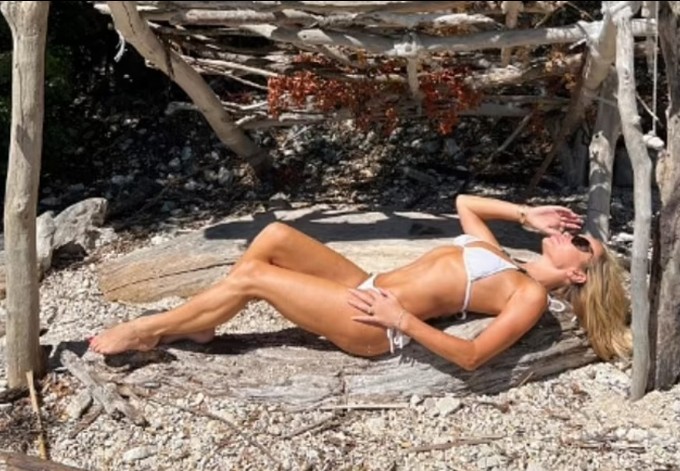 Beyond her travel experiences, Amanda Holden is also immersed in professional pursuits. She's currently filming the second season of her successful BBC show "The Italian Job," alongside her friend and fellow comedian Alan Carr. The show chronicles their journey of renovating and restoring properties in Italy, a venture that has been captivating audiences.
Amidst her travels and work commitments, Amanda also made headlines with the sale of her family home in Richmond, UK. The five-bedroom house was sold for £5 million, marking a significant profit from its original purchase price of £3.5 million. The property, a testament to Amanda's unique style, was meticulously renovated during her ownership, and the sale signals a new chapter as her eldest daughter embarks on her university journey in the US.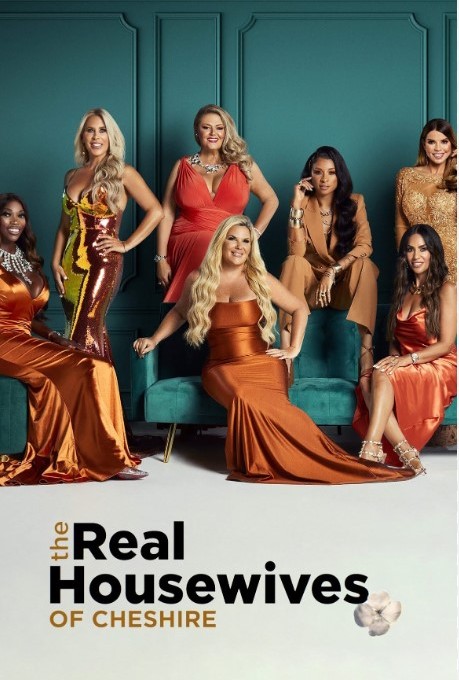 While Amanda Holden's career continues to shine, her summer of exploration and relaxation with her family offers a refreshing glimpse into her personal life, filled with cherished moments and memories. Her orange bikini snapshot perfectly encapsulates the joy of summer, inspiring her fans to embrace life's simple pleasures and relish the beauty of the world around them.