Amanda Holden BRA stolen as she assists cheeky magician
As the final round of auditions aired, the judge took to the stage alongside Christian Lee from London in order to help him with his hilarious card trick.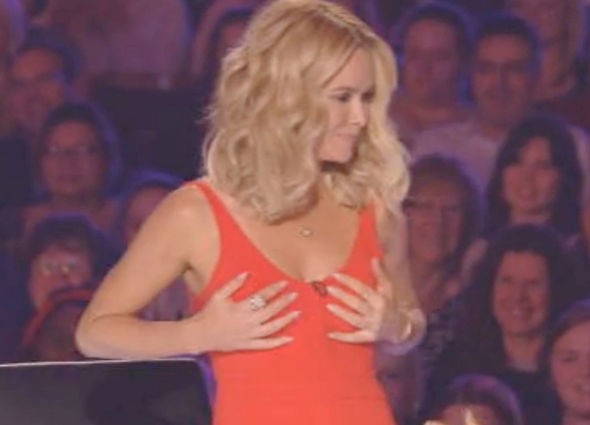 The 52-year-old, who stunned in backless red jumpsuit, looked throughly impressed after the contestant selected the card she had been thinking of from the beginning.
As she strutted off the stage, Christian was seen holding her lacy black bra in his hands, or so we thought.
"He's got her bra now," host Declan Donnelly shrieked, while Amanda gave her chest a cheeky lift while returning to her seat.
During Christian's audition, the pair also recreated the famous scene between Kate Winslet and Leonardo DiCaprio from Titanic, much to amusement of the audience.
"What I love about this show is that it gives someone like you a chance for a much bigger audience. You absolutely deserve it - you're brilliant," Amanda's fellow panellist David Walliams informed him.
Alesha Dixon quickly agreed: "You entertained us so brilliantly well. I think you're great."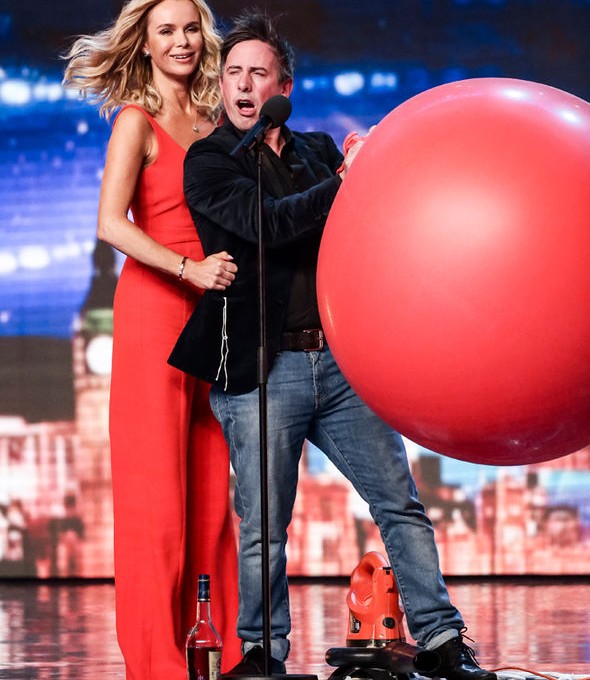 However, Simon Cowell did not seem too sure as they gave Christian feedback on his performance.
The 56-year-old stated: "I think you're funny but I didn't think the trick was great or the magic. Are you really good or should you be doing children's parties? I can't quite make my mind up.
But, Amanda soon jumped in: "I completely agree with Dav id. You're very, very funny which makes it so entertaining. It's a really easy yes, well done," before he was awarded four yeses.