Amanda Holden Confesses to Purposefully Flashing Boobs on Britain's Got Talent
Whether it's a slip of a swear word or one of her trademark revealing dresses, the talent show judge always manages to stir up a commotion. However, in a surprising admission, Holden has now revealed that her jaw-dropping moments, which often leave viewers and TV watchdog Ofcom in a frenzy, are all part of a deliberate act.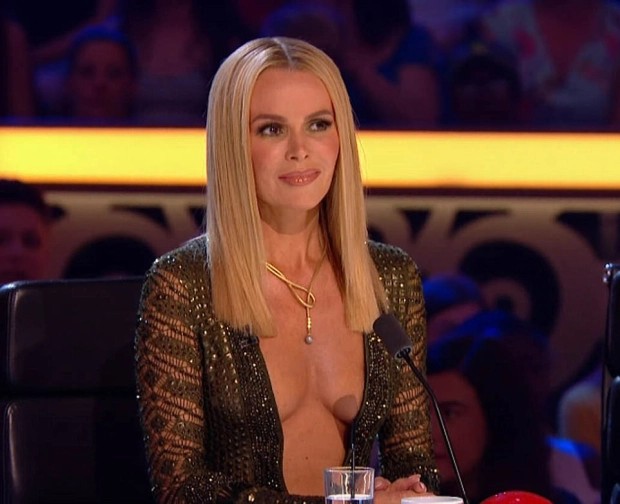 Holden explained, "Even though I am really open and very much myself most of the time, it's a fake circumstance when you're sitting on a panel and judging. I'm very aware of myself and what I should say next. Sometimes I pretend I'm not and I'm outrageous, and I'm like, 'Oh, I had no idea I was going to say that,' or my boob pops out, 'I had no idea that was going to happen!' You have circumstances where you know what you're doing, and the situation is always ongoing, so you are always aware."

Holden, known for her unabashed personality, had previously expressed her interest in participating in I'm A Celebrity... Get Me Out Of Here! but only under the condition that it would be Ant and Dec's last year as hosts. However, upon further reflection, she now believes it would be a career suicide as her guard would be completely down without the presence of cameras to remind her.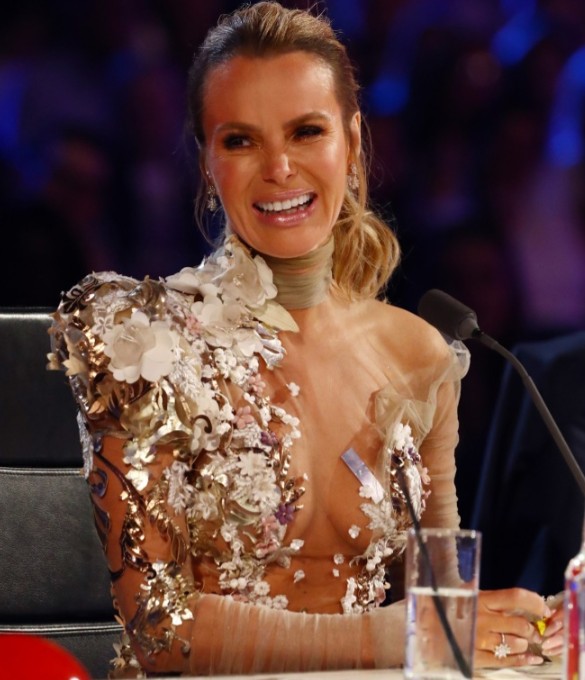 "I have never done a show like the jungle. I just couldn't do it because I would be very at home in a situation like that and let my guard down completely and let myself down and end my career, totally, because you can't see the cameras, so you forget about them," added Holden.

It's no secret that Holden's unfiltered nature and bold antics have earned her a special place in the hearts of many viewers. Her admission about purposefully creating these attention-grabbing moments on Britain's Got Talent only adds to her allure. It's safe to say that if she were to venture into the jungle, it would undoubtedly be a captivating spectacle, showcasing her true self without any inhibitions.