Lottie Moss Embraces Mystical Practice in Bold Photoshoot
London, August 10, 2023 - Amid swirling rumors of a burgeoning romance with Love Island star Adam Collard, the young influencer captured attention with her bewitching Instagram display.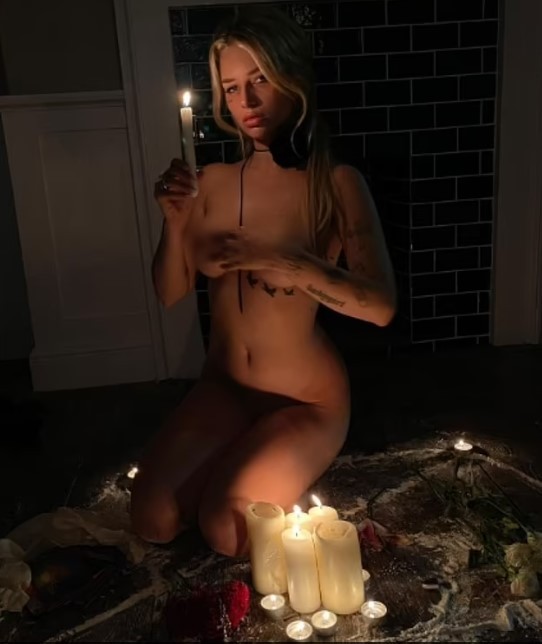 In the visually compelling series of images, the 25-year-old icon stripped down to her bare essence, tastefully concealing her modesty with carefully positioned limbs. Seated within a meticulously drawn pentagram adorned with candles, Moss evoked an alluring aura while sporting a minimalist black necklace that graced her neckline. Her expressive caption succinctly encapsulated her intent, proclaiming, "Hex your ex."
While the focal point of the photoshoot was Moss's enchanting allure, the lens of curiosity continues to zoom in on her rumored connection with Adam Collard. Speculation has been rife regarding their relationship status since they were spotted hand-in-hand, departing the esteemed Chiltern Firehouse in London. Their alleged association has been further cemented by their participation in the upcoming season of the beloved reality series, Celebs Go Dating.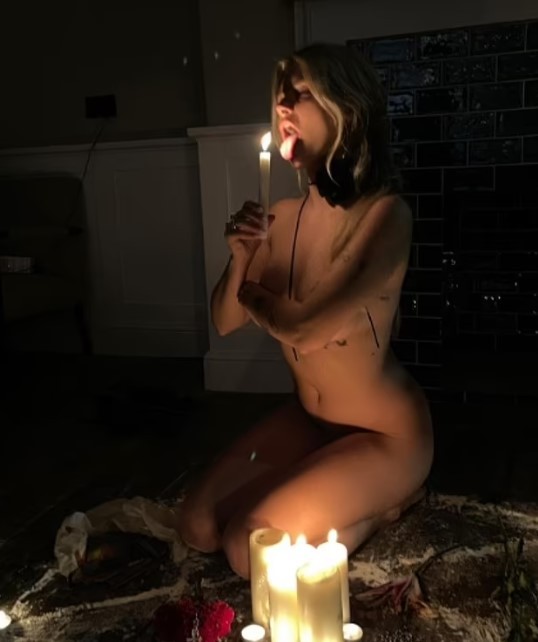 Collard, a seasoned Love Island contender who earned notoriety for his romantic escapades during his stints on the show, offered insights into the upcoming series. He noted, "Celebs Go Dating is a lot of fun, a really good cast... It's actually nice to do a show at home... It's nice to go home and talk about it instead of after 12 weeks being like this is who I'm with." Collard's candor hinted at the show's lighter tone and emphasized the element of relatability it brings.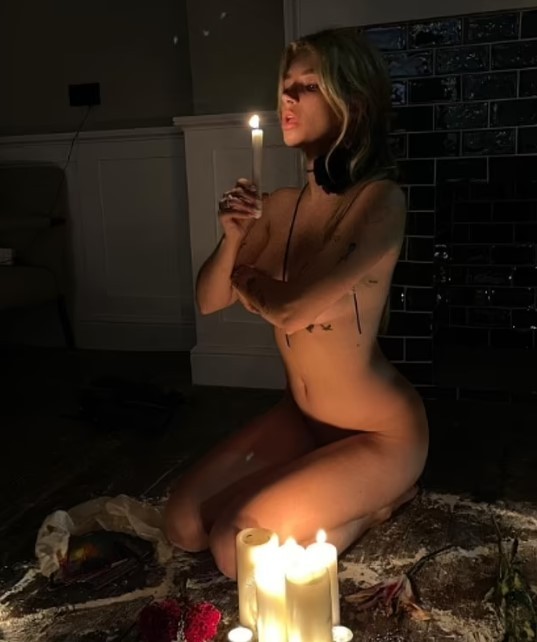 As the spotlight shines on Moss and Collard, the intriguing tapestry of Moss's previous relationships also comes into view. Her past high-profile entanglements, including ties with Brooklyn Beckham, Alex Mytton, Sam Prince, and Tristan Evans, remain a subject of fascination. In a candid reflection, Moss shared, "At the beginning I was attracting sewer rats and now I am attracting really good guys... I treat myself better and I am much more attractive now I am not going out and getting wasted."
Amidst the enigmatic swirl of romance rumors, mystical photoshoots, and the upcoming Celebs Go Dating appearance, Lottie Moss continues to captivate hearts and minds, embracing her evolving journey with grace and a touch of allurement.
Lottie Moss is an influential figure in the world of modeling and social media, recognized for her captivating visuals and unapologetic demeanor. As the half-sister of renowned supermodel Kate Moss, Lottie has carved her own niche in the industry and continues to capture attention with her engaging content and spirited persona.