Amanda Holden Defies Critics with Daring Dress Choice for Britain's Got Talent Live Semi-Finals
The 52-year-old TV personality made a statement on day two of the live semi-finals, opting for a sexy strapless sheer floral dress that showcased ample cleavage and featured a daring thigh-high slit. Joining her on the judging panel was the glamorous Alesha Dixon, who donned a stunning pink one-shouldered gown. While Amanda aims to avoid any further complaints this year, she remains unapologetic about her style.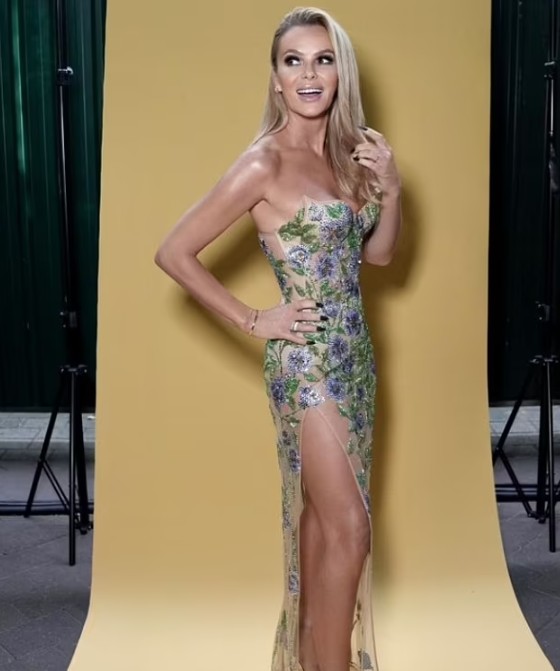 Amanda's Show-Stopping Look: Amanda Holden embraced glamour in a floor-length dress adorned with purple flowers. The eye-catching outfit was enhanced by perspex heels, a bronzed tan, and dramatic eyelashes. Despite the potential for controversy, Amanda confidently rocked the bold ensemble, showcasing her fashionable flair.
Alesha Dixon's Elegance: Alesha, on the other hand, exuded elegance in a sweeping pink gown with a one-shouldered design and an asymmetric hemline. Her elaborate bun hairstyle complemented the ruffled dress, which she accessorized with gold earrings. The duo made a striking pair on the judging panel, leaving a lasting impression.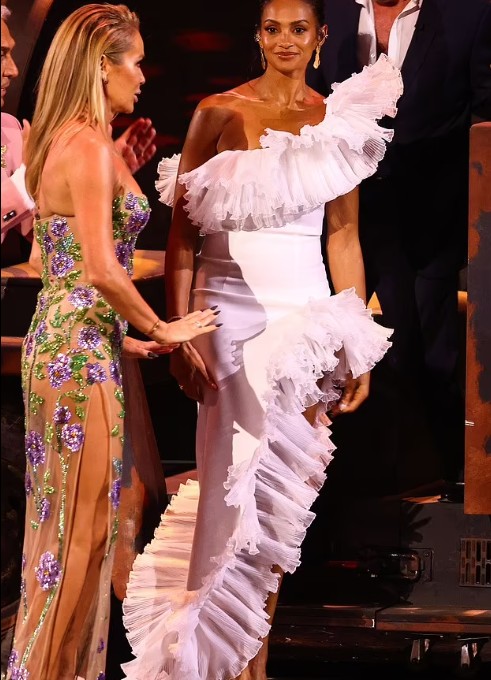 Amanda's Response to Criticism: Amanda Holden is no stranger to Ofcom complaints over her daring outfits in previous seasons. However, the judge remains unfazed by the criticism and believes that those who take issue with her sartorial choices have "too much time on their hands." She humorously contrasted her situation with fellow judge Bruno Tonioli, who confidently flaunts his dancer's physique without attracting complaints. Amanda hopes to avoid any complaints this year and move beyond the focus on her wardrobe.
Past Controversies: Amanda's fashion choices have stirred controversy in the past. In the 2020 series, she received 235 Ofcom complaints for a plunging navy gown deemed inappropriate for a family show. Another outfit she wore in 2017 became one of the most complained-about TV moments of that year, with 663 viewers contacting the regulator. Despite the backlash, Amanda has embraced the attention, joking about her breasts needing their own representation and even teasing an appearance on Piers Morgan's Life Stories.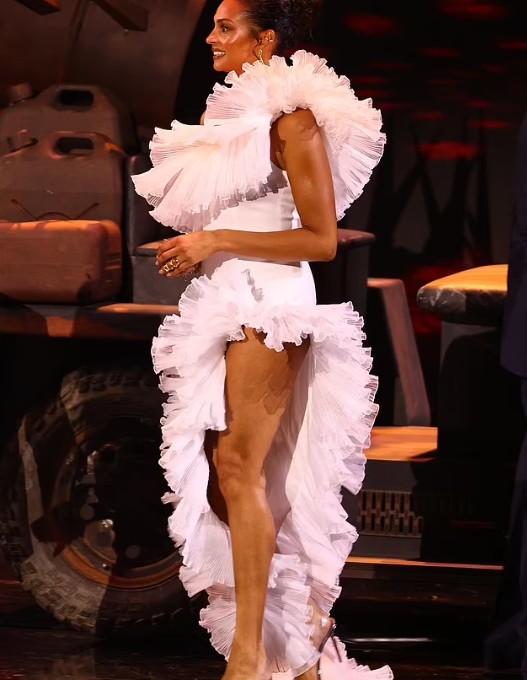 Conclusion: Amanda Holden's daring dress choice for the Britain's Got Talent live semi-finals once again sparked intrigue and speculation. The TV personality remains confident in her fashion decisions, even in the face of potential complaints. With Alesha Dixon by her side, Amanda continues to make a statement on the judging panel, leaving audiences captivated by her fearless style.