Amanda Holden Embraces Stripping Off in New TV Show: 'Talk About My Boobs if You Want'
The 52-year-old TV personality has partnered with historian Dan Jones for an upcoming five-part series titled "Sex: A Bonkers History," set to premiere this month on Sky History.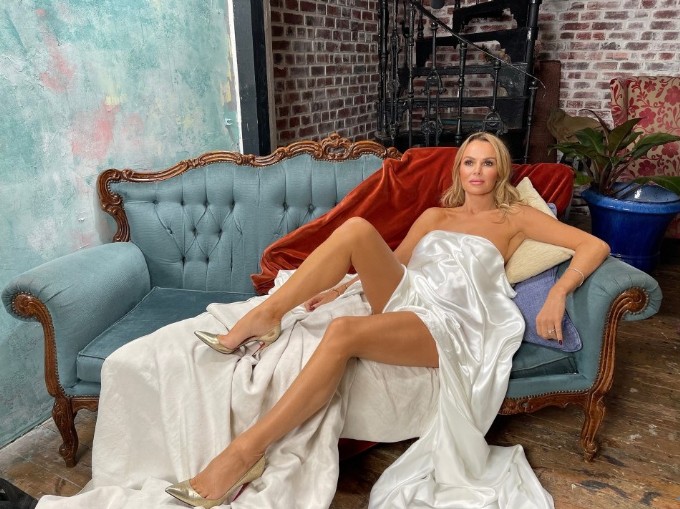 In this captivating series, Amanda transforms herself into five iconic and powerful women from various historical periods, spanning from Ancient Egypt's Cleopatra to the 20th-century icon Marilyn Monroe.

Known for her daring fashion choices and occasionally sparking complaints from the Office of Communications (Ofcom) due to her bold outfits, Amanda Holden remains unfazed. In an interview with The Sun, the Heart Breakfast radio presenter expressed her disbelief at the ongoing controversy surrounding her attire, stating, "It's crazy that when you think of the hoo-ha around some of my outfits now, we're still there."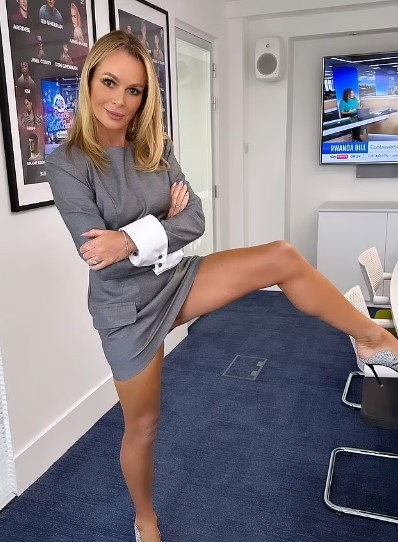 Amanda continued, emphasizing the absurdity of the situation in the current era, saying, "It's absolutely ridiculous that it's still going on in an era when we really think that we are ahead of the game." Amanda humorously addressed the chatter about her appearance, saying, "But as I always say when we talk about Britain's Got Talent, I'm 52 — if they want to still talk about my t*ts then bring it on!"

While filming her latest show, Amanda's imagination ran wild, leading her to make a bold choice. She decided to strip off for an intimate and daring portrait, intended exclusively for her husband, Chris Hughes. She revealed, "No one else will ever see it, including the television audience, but it felt liberating to pose naked." Although certain aspects remained private, Amanda likened the experience to something akin to a Playboy photoshoot, cherished as a personal moment with her loved one.
Throughout the series, Amanda Holden and Dan Jones will engage with experts in the history of human sexuality, including Dr. Kate Lister, a renowned sex historian, Anne O Nomis, an international teacher of Dominance studies, and Jacqueline Gold CBE, the late executive chair of Ann Summers, in her final television interview.

The show promises to unveil the fascinating and often surprising history of human sexuality, exploring various aspects of intimacy throughout history. Amanda and Dan will delve into subjects like the Victorian era's secret sexual progressivism and the rapid evolution of sexual attitudes in the 20th century, making it a must-watch series for history and culture enthusiasts alike.

Amanda Holden continues to captivate audiences with her vibrant personality, bold choices, and unwavering confidence, making her a prominent figure in the world of British entertainment.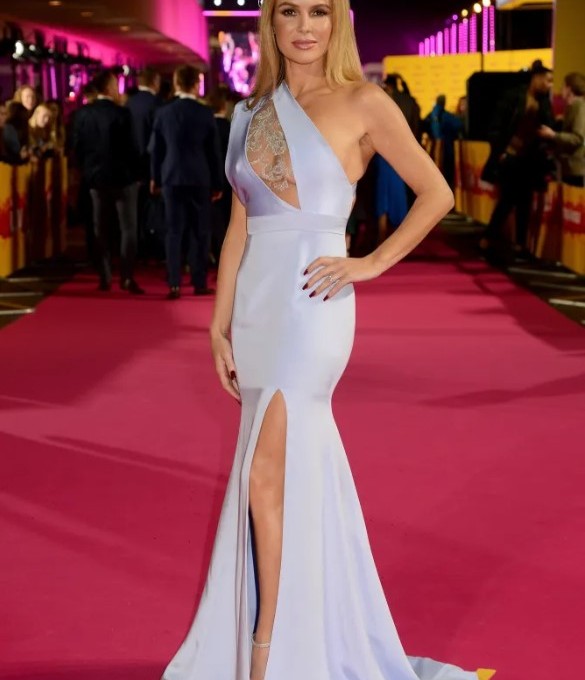 TV Dan can't bare it
HISTORIAN Dan Jones agreed with co-host Amanda that as a nation we are rather prudish – but he added that he didn't think it necessarily included him.However he then proved it most certainly does when he was given a first look at Amanda's finished portrait.He said: "She'd had this naked portrait done, or rather, she had sat for the artist, but no one had yet seen the portrait, including Amanda, and certainly including me."And so the crew go, 'All right, you two – clear off, go get changed, reset'."
When we come back there's an easel with brown paper over it and they say, 'We're going to film this completely live. Dan."Just react when you see Amanda's naked portrait'."This is the last day of the shoot, and I finally start clamming up, thinking, 'Oh God, I don't know what I'm going to say'. And I've got to say something."Anyway, 3, 2, 1 . . . Amanda whips off the brown paper and there she is in all her glory, posing as Venus."All I can say is, 'Well, I . . . think you look jolly nice'."She's like, 'Are you looking at my t*ts and saying I look jolly nice?' But that was all I had."Nothing else, nothing else but 'jolly nice' would come out."So only when faced with the naked form of my co-host did I finally clam up and became very British."