Amanda Holden Faces Viewer Backlash for Revealing Outfit on Britain's Got Talent
The 52-year-old star turned heads with her choice of attire—a stunning dress adorned with emerald gems.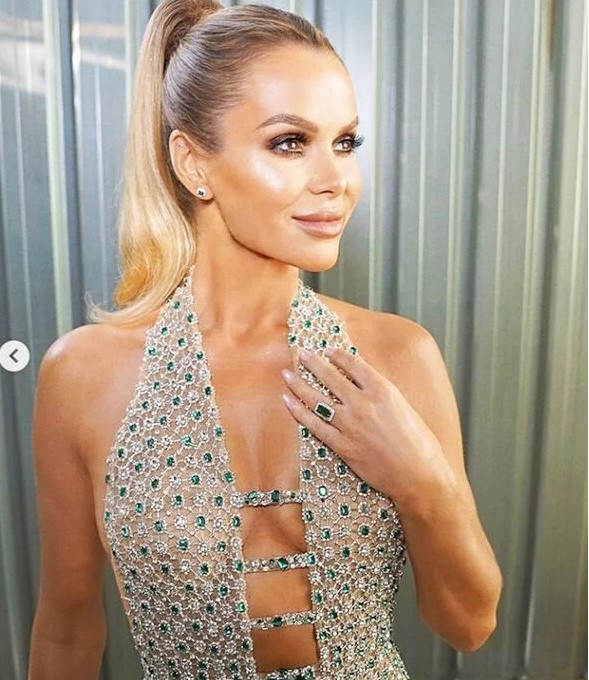 During the third live show of the series, Amanda showcased her outfit, which featured a plunging neckline that accentuated her ample assets. She confidently posed and twirled for the cameras, revealing the dazzling gown made of crystals on sheer lace.
The floor-length dress, complete with a low-cut back and three jeweled straps across the plunging front, highlighted her cleavage. Amanda complemented her look with glamorous makeup, which she showcased in a close-up shot, and styled her blonde tresses into a high ponytail, accentuating her stunning features.
Sharing a photo on her Instagram account, where she boasts 1.8 million followers, Amanda captioned the post, "@bgt Live Show 3."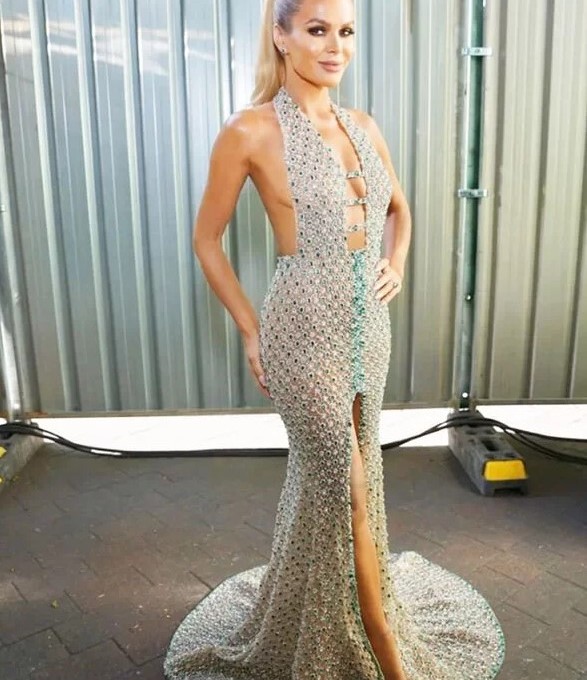 While many social media users praised her appearance, there were also a significant number of critics who voiced their disapproval of her outfit choice.
One Twitter user, Stuart, commented, "It's time Amanda dressed her age," while David expressed, "How very sad. If that is to do with fashion, why don't you recognize the absurdity of it? Do buck up."
Jan added her frustration, saying, "Tone it down a little," and Billy remarked, "Always having to show way too much skin than needed."
Another user, Graham, criticized, "Not suitable for a family program, but it will do."
Nevertheless, there were those who defended Amanda and showered her with compliments.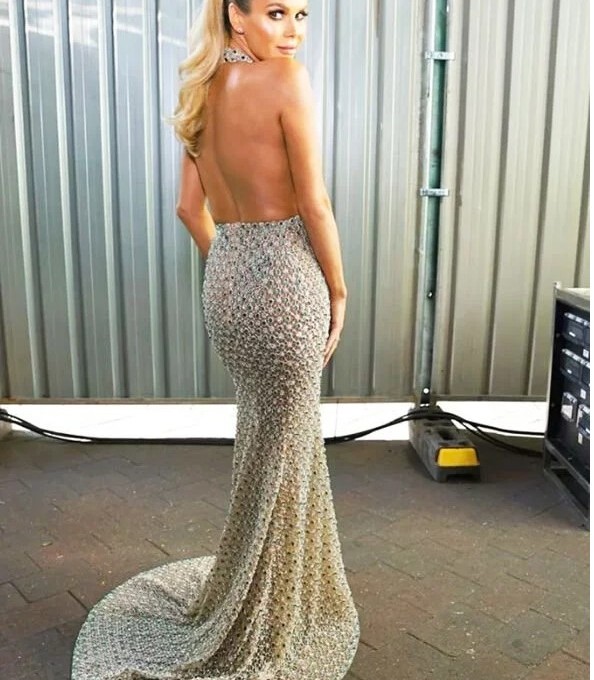 Chris wrote, "Like fine wine. You just get better with age. #perfectlady," while Martyn gushed, "You look stunning." Bohan chimed in, "Shine bright like a diamond."
Amanda Holden's daring fashion choice certainly sparked a heated debate among viewers, reflecting the ongoing conversation about appropriate attire on family-oriented television programs. As the show continues, fans will eagerly anticipate Amanda's next appearance and what fashion statement she will make on Britain's Got Talent.