Amanda Holdenlooks glamas she makes outfit blunder with Ashley Roberts
The duo managed to turn up to work wearing exactly the same outfit, the only difference was the colour of their shoes.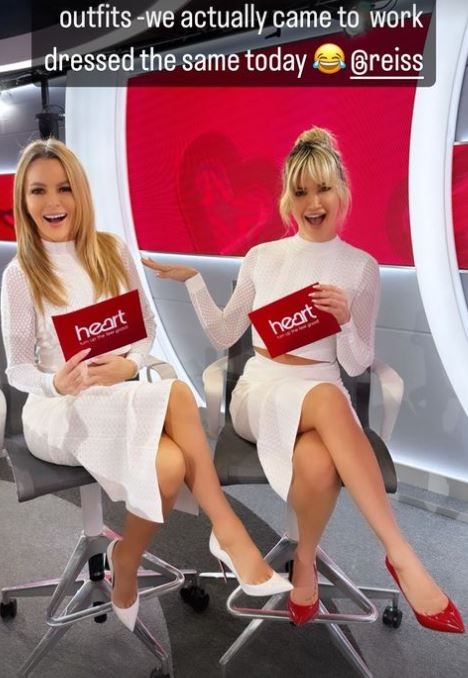 Amanda, 52, flashed her toned pins as she strutted around the office in her all-white outfit.
Embracing the fashion fail, Amanda and Ashley pulled together a video of them both wandering through the office in their matching attire.
"After 3 1/2 years.. & 1000's of outfits ..We turned up dressed THE SAME today #twinning", she added in her caption.
The long-sleeved top and midi skirt combination revealed a slither of midriff.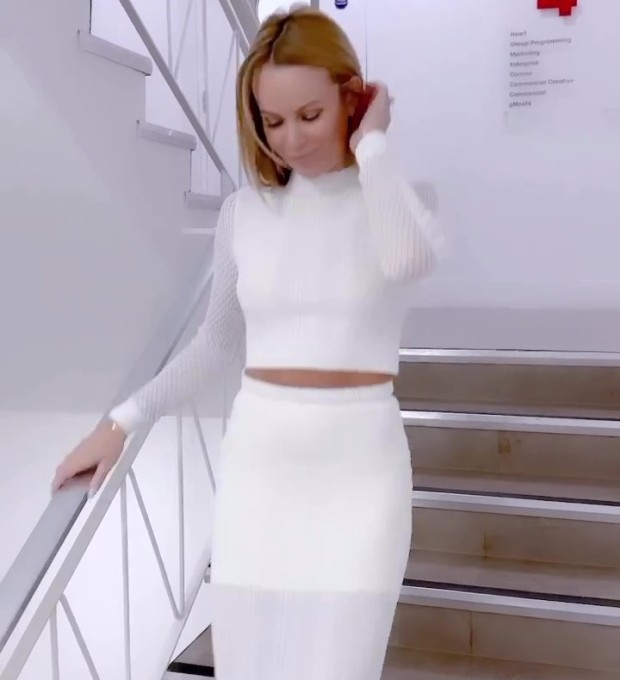 Amanda teamed her look with a pair of white pointed toe stilettos, while Ashley added a pop of colour in a pair of red heels.
The presenter, who is known for her sexy outfits, recently shared a throwback snap to her days on Cutting It.
BBC's Cutting It tracked the highs and lows of the staff and their lovers at a hair salon in 2002.
amanda,52, was clearly enjoying a trip down memory lane as she re-posted a glam snap of the cast, showing her in a see-through dress.
The BGT judge could be seen at the centre of shot, with her blonde hair piled high in an up-do, as she glanced over her shoulder.
The sleeveless gown featured a leather front panel and see-through sides.
She added a silver sequin belt and matching handbag and went tights-free.
Amanda, still stylish back then, added skyscraper heels to finish off her look.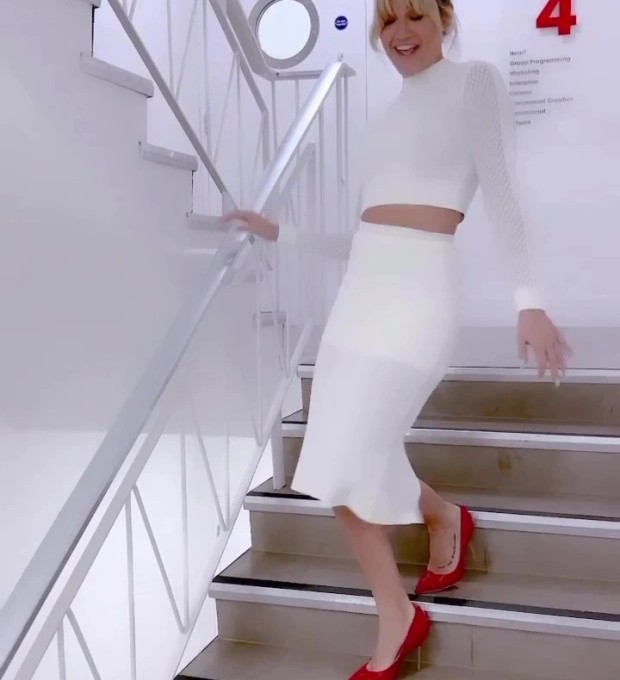 She wrote in her Instagram caption: "So fun to see this being repeated," before adding the hashtag "#cuttingit."
Amanda then uploaded a poll which quizzed fans: "Who remembers Cutting It?"