Amanda Holden Flaunts Ageless Figure in Green Two-Piece, Ditches Bra as She Embraces Racy Style
Amanda Holden once again captured attention with her stunning and age-defying physique as she confidently went braless in a clingy green two-piece outfit.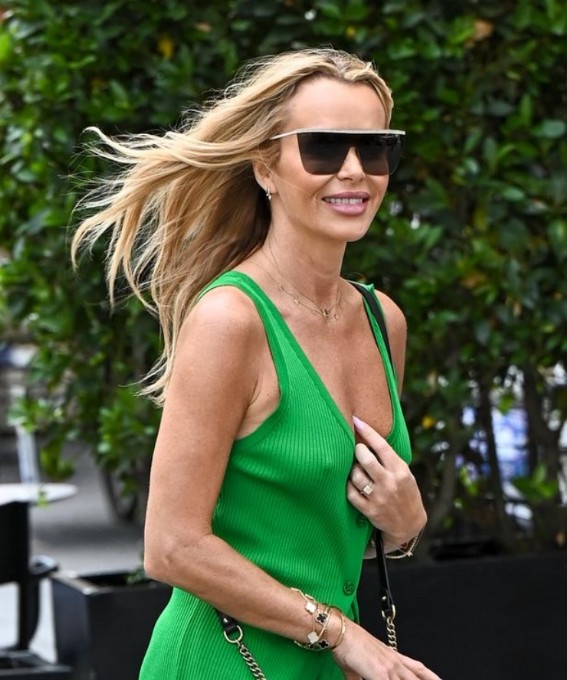 Known for her jaw-dropping figure and impeccable style, the 52-year-old celebrity never fails to turn heads. On a recent outing, Amanda showcased her sensational fashion sense by donning a bright green clingy top and trouser combination.
Opting to forego a bra, she embraced her natural shape and exuded confidence, leaving fans in awe. Amanda shared a video of her outfit on her Instagram Story, where she proudly displayed the eye-catching ensemble to her two million followers.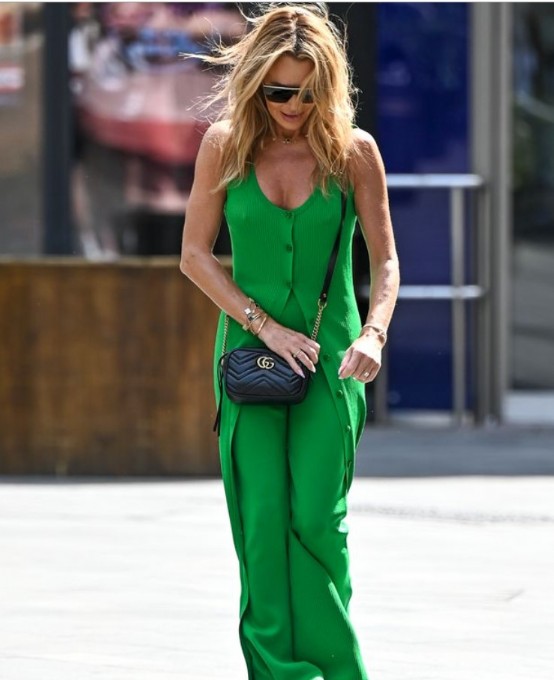 In the clip, Amanda expressed her excitement about wearing the outfit, which had been eagerly awaiting its moment in her wardrobe. She described the ensemble as a "gorgeous long green cardigan with flares," mentioning how comfortable and versatile it was for her busy day ahead.
Fans can look forward to seeing more of Amanda's fabulous outfits in her upcoming show on Sky History, titled "Sex: A Bonkers History." In collaboration with historian Dan Jones, Amanda will uncover intriguing and steamy sex secrets spanning the last 2,500 years.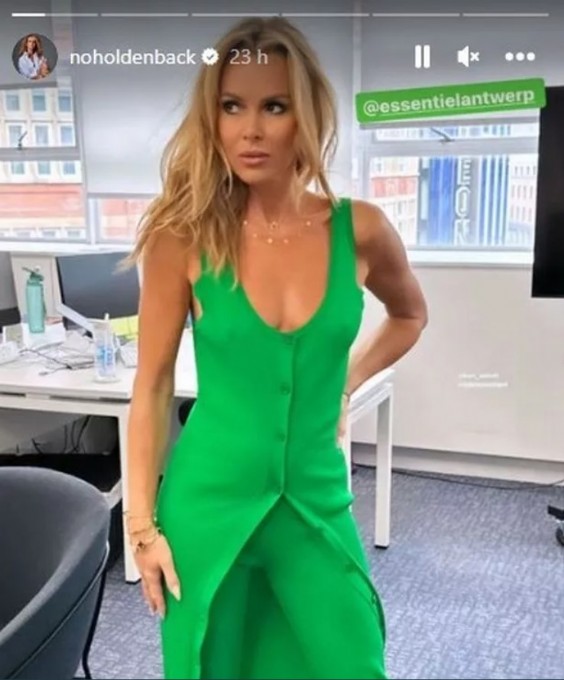 The show, set to premiere in September, will delve into the evolution of attitudes towards sex and sexuality throughout history. Through the use of archival footage, Amanda and Dan will bring to life the saucy stories of historical figures such as Cleopatra, exploring the shifts and changes in sexual norms and behaviors over the centuries.
From ancient Egyptian contraceptives to the swinging culture of 1970s Britain, the series promises to surprise viewers and challenge preconceived notions about sex throughout different eras.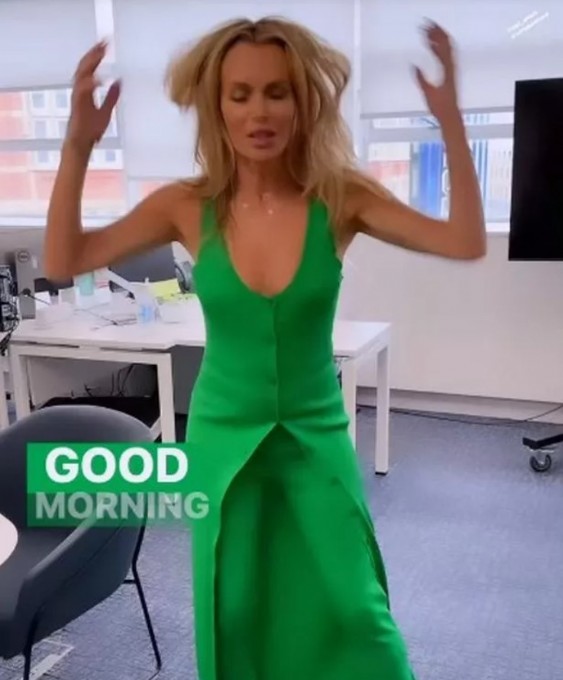 "Sex: A Bonkers History" invites audiences to embrace a fresh perspective on the topic and promises to uncover forgotten aspects of sexual history that are sure to entertain and educate. With Amanda Holden as its charismatic host, the show is set to provide a captivating journey through time, revealing the fascinating and sometimes scandalous stories of human sexuality.