Amanda Holden Flaunts Glamorous Look in Plunging Red Leather Dress at Show Launch Party
The 52-year-old celebrity attended a special screening of "Sex: A Bonkers History," showcasing her remarkable figure in a striking red leather dress.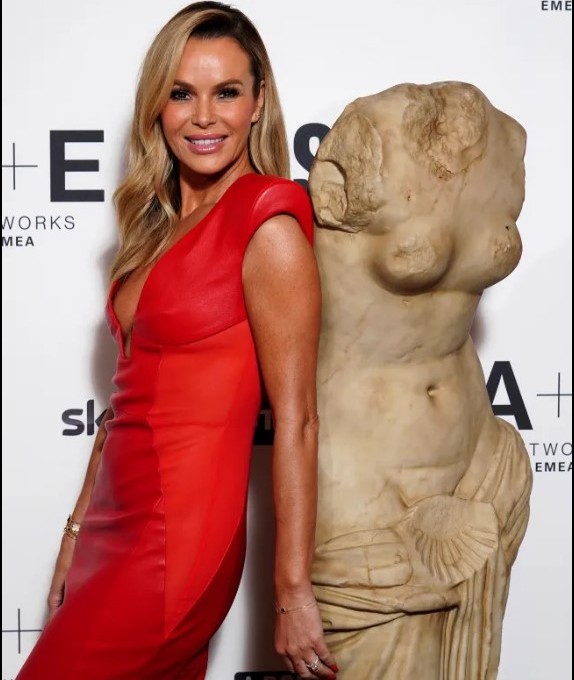 Holden exuded glamour in her bold outfit, featuring a plunging V-neck that left little to the imagination. She confidently posed with an imitation Roman statue at the premiere, adding a touch of cheekiness to the event. Amanda paired her ensemble with matching red heels and nails, completing the captivating look.

During the event, she playfully reached out to touch one of the statue's breasts, capturing the moment with a shocked expression for the camera. Amanda Holden's fashion choices and bold style have often been a topic of discussion, and her appearance at the launch party continued to turn heads.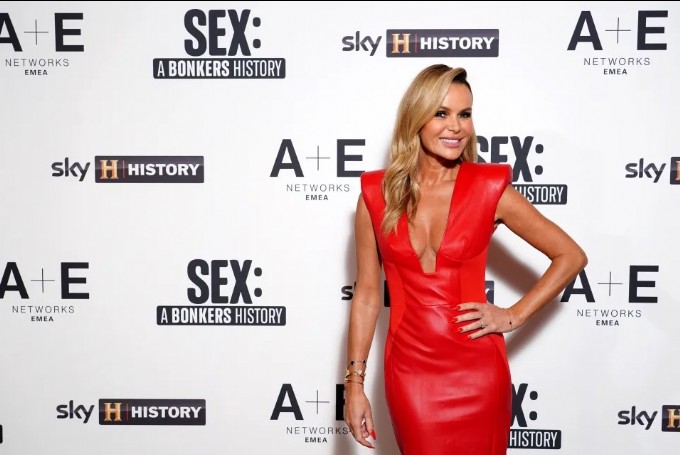 Amanda's new venture into the realm of sexpertise has generated excitement as she prepares to present a documentary exploring the history of romantic encounters. In the show, she will delve into fascinating topics such as Cleopatra's love for orgies and Marilyn Monroe's impact on redefining sensuality on cinema screens.

Historian Dan Jones, who joins Amanda as her co-host on the Sky History programme, accompanied her on the red carpet. Together, they will unravel the intriguing aspects of human intimacy throughout history.

As Amanda Holden explores the world of romance and passion in her new show, she also reflects on the changing attitudes towards sensuality over the years. She noted that, surprisingly, Britons have become more prudish in the past 150 years, contrary to expectations of increasing openness.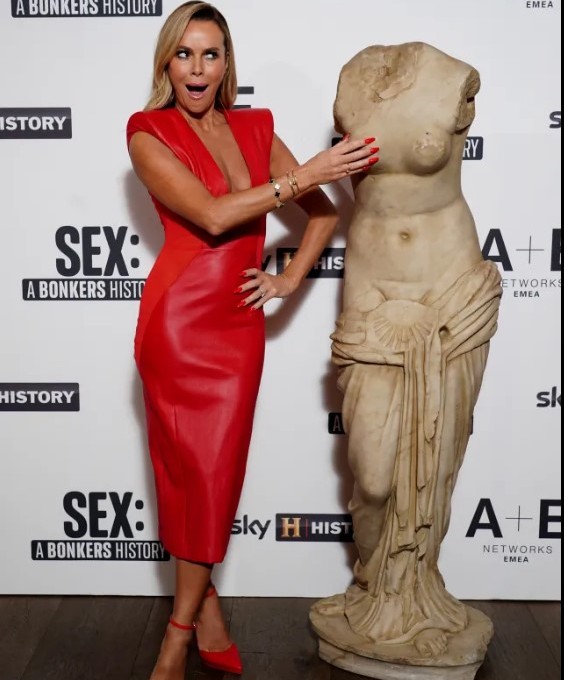 Regarding the ongoing controversy surrounding her daring gowns on Britain's Got Talent, Amanda expressed her views. She referred to the complaints filed by viewers with Ofcom and called the situation "ridiculous." Amanda believes that there has always been a profound appreciation for the female form, and she points to the Victorians as possibly responsible for overly sexualizing aspects of life.

In Amanda's view, it's absurd that discussions about her outfits continue in an era where society believes it has progressed. Nevertheless, she maintains her confident and resilient stance, emphasizing that, at 52, she is unfazed by discussions about her appearance and is ready to embrace any conversation about her style choices, including her glamorous red leather dress.