Amanda Holden Flaunts Racy Side in Throwback Images: Skimpy PVC Lingerie Revealed
The 45-year-old mother-of-two posed in a hotel room back in 1998 for renowned photographer John Stoddart, wearing a skimpy black PVC underwear set that left little to the imagination. With high-waisted briefs, stockings, and suspenders, Amanda exuded confidence and seduction. The images capture her toned abs and slim figure, as she flaunted layered hair inspired by Rachel from Friends. Let's delve into this risqué glimpse of Amanda's past.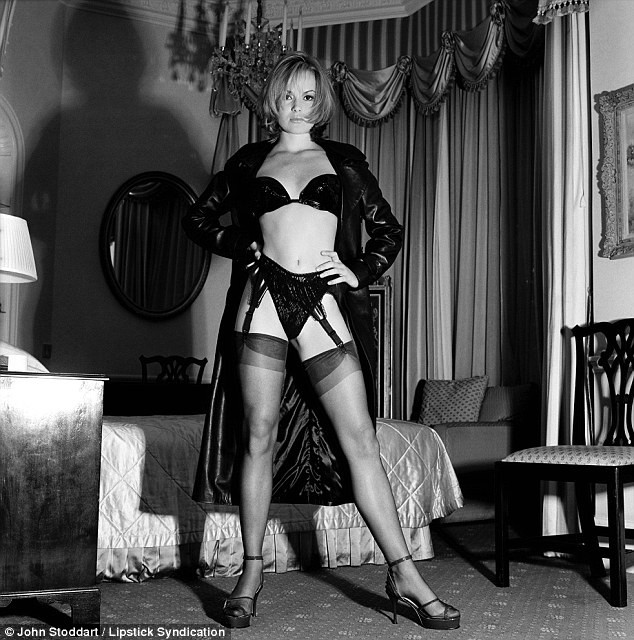 Description of the Images: Amanda Holden confidently showcased her figure in the revealing black PVC two-piece, pairing it with stockings and suspenders. The high-waisted briefs accentuated her curves, while perspex platforms with a racy ankle strap added height to her stature. With her hands on her hips, Amanda posed sultrily, accentuating her toned abs and slim physique. In another image, she sat on the edge of a bed, seductively thumbing the top of her stockings, her gaze captivatingly downward.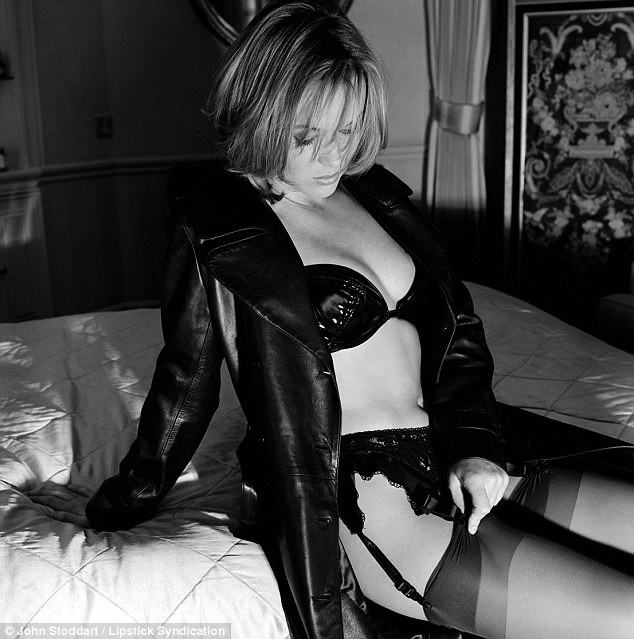 Photographer's Perspective: Photographer John Stoddart expressed his enjoyment of working with Amanda, praising her zest for life and ambition. He commended her youthful appearance and highlighted her current popularity. These images hold a special place for Amanda, reflecting a memorable time in her life.
Amanda's Personal Life: During the time of the photoshoot, Amanda was married to her first husband, Les Dennis, with whom she was together from 1995 to 2003. She has since been happily married to producer Chris Hughes for eight years, and they share two daughters, Hollie (nine years old) and Lexie (four years old).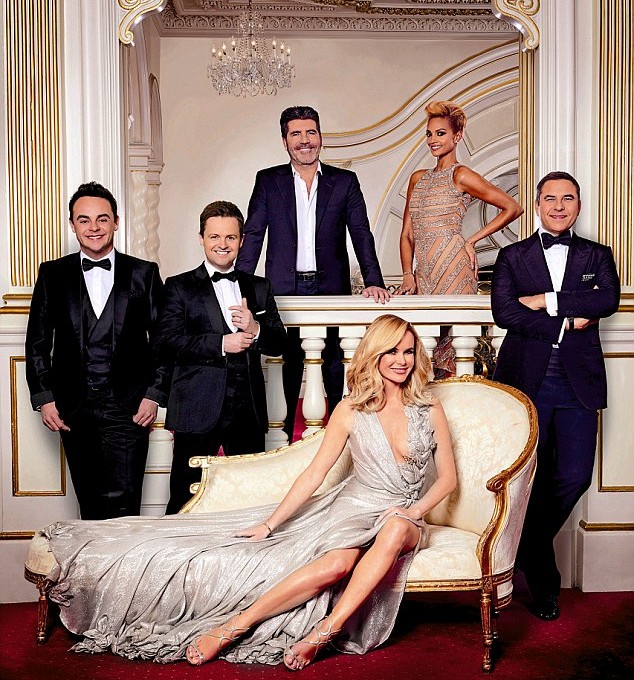 Continued Success on Britain's Got Talent: Amanda Holden continues to captivate audiences as she launches the latest season of Britain's Got Talent alongside fellow judges Simon Cowell, David Walliams, and Alesha Dixon. In a recent episode, she pressed her golden buzzer, securing 12-year-old Beau Dermott a place in the live semi-finals, showcasing her discerning eye for talent.
Amanda Holden's throwback images in skimpy PVC lingerie offer a rare glimpse into her racy side from 1998. Despite the passage of time, Amanda's confidence, ambition, and timeless beauty continue to captivate audiences. As she takes center stage on Britain's Got Talent, her discerning eye for talent shines through, ensuring the show's continued success. The throwback images serve as a reminder of Amanda's versatility and the bold choices she has made throughout her career.