Amanda Holden Flaunts Stunning Figure in White Bikini During Mediterranean Getaway
Amanda Holden's Mediterranean journey unfolds like a vibrant tapestry, woven with threads of adventure, familial warmth, and the artful blending of work and leisure. With captivating pit stops across Italy, the South of France, and Greece, Amanda's odyssey leaves no stone unturned in her quest to bask in the sun's embrace and create lasting memories with her cherished family.

The sun-kissed Mediterranean shores bore witness to Amanda's radiant spirit as she donned a white bikini that gracefully accentuated her enviable figure. Complementing her attire with sleek black sunglasses, Amanda exuded a sense of style that seamlessly melded with her unmistakable confidence. These visual elements of her ensemble painted a picture of elegance and self-assuredness, a testament to her presence.

Through the windows of her Instagram profile, Amanda generously shared glimpses of her sun-drenched exploits with her followers. Her caption, "'Still squeezing out every dropp of summer with my family,'" perfectly encapsulated her determination to savor every fleeting moment of warmth and togetherness. The images captured her infectious smile and her innate zest for life, an invitation for all to revel in the sheer joy she radiates.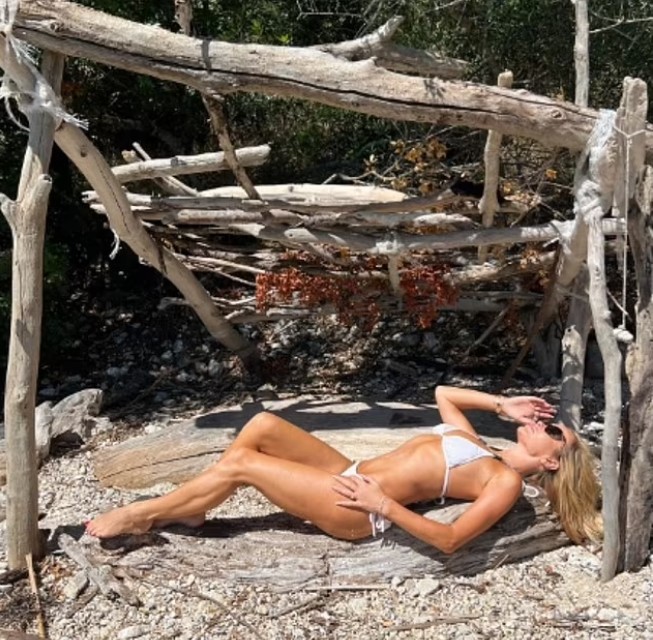 Amanda's Mediterranean escapade, a venture accompanied by her husband, Chris, and their children, Lexi and Hollie, is a masterful blend of exploration and tranquility. Iconic destinations such as Pisa and the mesmerizing Italian coastline provided the backdropp for the family's escapades, inviting them to relish the wonders of history and nature. Amidst these cherished destinations, one particular memory shines like a jewel—the sun setting as Amanda and her lookalike daughters embark on a memorable boat journey, a picture-perfect moment underscored by their elegant attire and shared bond.

Culinary experiences became another highlight of their journey, as the Holden family's palate embarked on a delightful journey at The White House restaurant in Kalami, Corfu. Surrounded by friends, Amanda seamlessly balanced family time with exquisite dining, a reflection of her ability to embrace life's finest pleasures.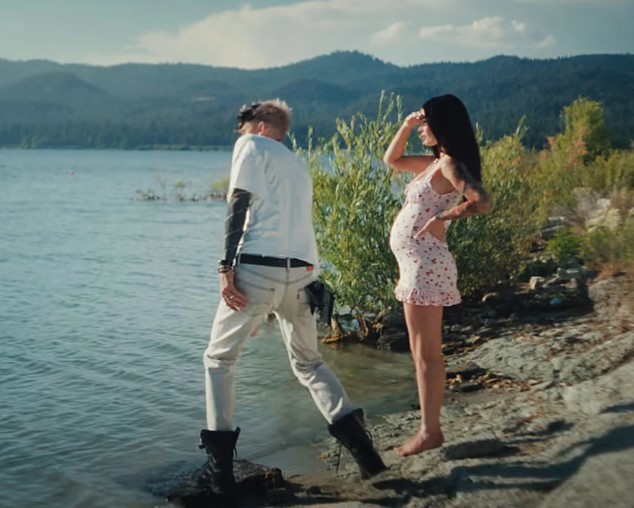 However, Amanda's journey is far from limited to leisure. Even in the midst of her Mediterranean sojourn, she seamlessly transitions into work mode. Presently, she is engrossed in filming the second season of her acclaimed BBC show "The Italian Job," co-starring her close friend, Alan Carr. This popular series is a testament to Amanda's versatility, showcasing her knack for both entertainment and home restoration as they breathe new life into a "one Euro" house nestled in the heart of rural Tuscany.

Yet, as she embraces the rigors of her profession, Amanda remains deeply rooted in her personal life. Recent headlines were ablaze with news of her splendid family home in Richmond finding a new owner. The graceful transformation of the five-bedroom property, purchased in 2015 and sold for a substantial profit, stands as a tribute to Amanda's artistic vision and tasteful touch. Her decision to let go of her "forever home" was driven by her eldest daughter's educational aspirations in the US, marking a poignant shift toward new horizons.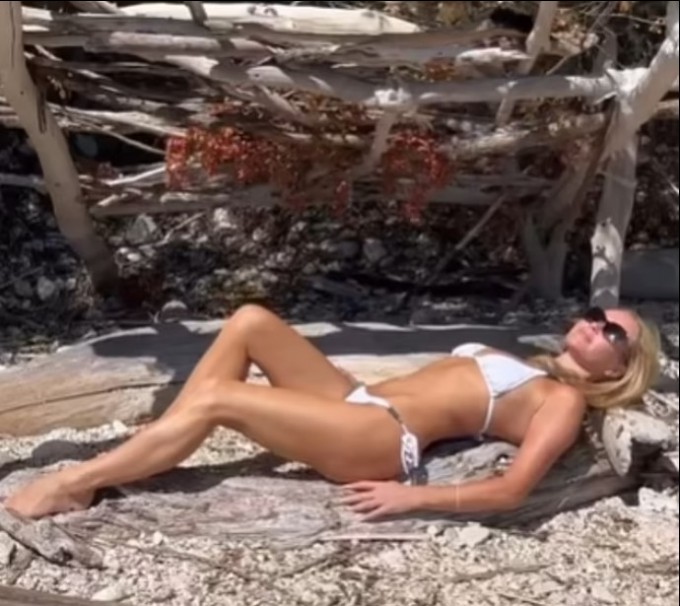 In the midst of her bustling schedule, Amanda seeks solace in her cherished Cotswold retreat, a haven of relaxation for quiet weekends. The journey with this property is a reflection of Amanda's emotional landscape, from the initial pursuit to its eventual listing—a journey interwoven with memories and creativity that have left an indelible mark.

Amanda Holden's Mediterranean voyage is a symphony of life's myriad facets. Her journey exemplifies not only her vibrant spirit and strong familial connections but also her remarkable skill in seamlessly integrating her professional commitments with her personal passions. As Amanda continues to cast her enchanting spell on screens and hearts alike, her adventures remain an eloquent testimony to the importance of embracing life's diverse pleasures.