Amanda Holden Flaunts Toned Legs in Fur Coat, Promoting Energy-Efficient Air Fryer
In the photo session, the 52-year-old television and radio presenter stunned in all-black attire, captivating viewers with her long legs. Amanda draped herself in a dark faux fur coat from JD Williams, complemented by sleek black stiletto heels, as she exuded charisma in front of the camera.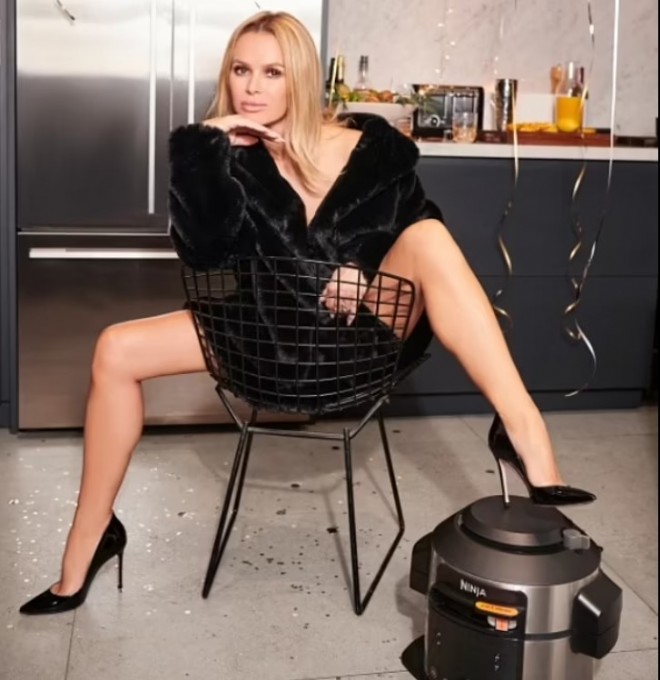 The shoot featured Amanda Holden posing gracefully next to the Ninja air fryer, a kitchen appliance that stands out for its ability to reduce energy consumption and prepare healthier meals. With the winter approaching, many individuals are looking for ways to cut down on energy bills, resulting in a surge in demand for these innovative air fryers. JD Williams has anticipated the high demand, with expectations of a swift sellout as the appliance consistently tops best-seller lists.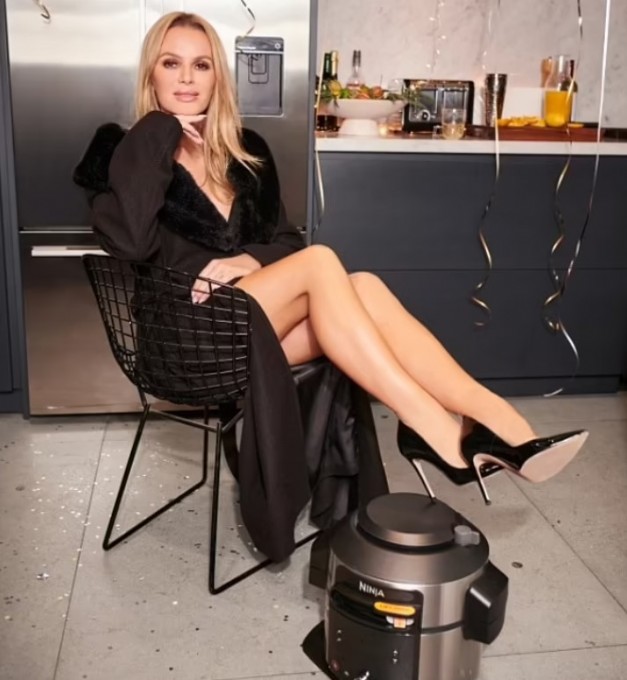 Renowned for her commitment to a healthy lifestyle, Amanda Holden has shared exercise and dietary tips over the years, emphasizing her regimen of regular yoga and swimming. Her philosophy revolves around moderation, with the firm belief that life is too short to be overly strict about one's diet. Unlike those who lament the years spent dieting, Amanda embraces a balanced approach to her well-being.

On Halloween morning, Amanda joined her Heart FM radio colleagues, Jamie Theakston and Ashley Roberts, in dressing up as characters from the beloved 1993 film "Hocus Pocus." Amanda impressively channeled Kathy Najimy's character, the witch Mary, for the Halloween-themed photoshoot. The scene took an adventurous twist as Amanda boldly held a tarantula, playfully inquiring about its potential danger.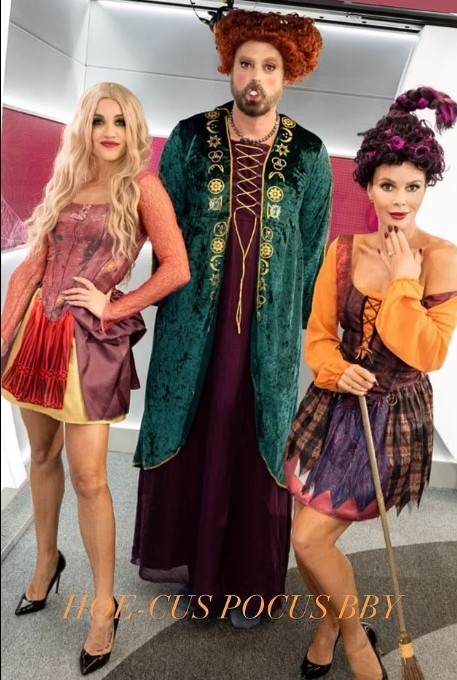 An expert on hand reassured Amanda by likening a tarantula bite to a bee or wasp sting, emphasizing its non-fatal nature. Amanda Holden's lighthearted approach to life and her ability to embrace novel experiences have made her a beloved figure in the entertainment industry and beyond.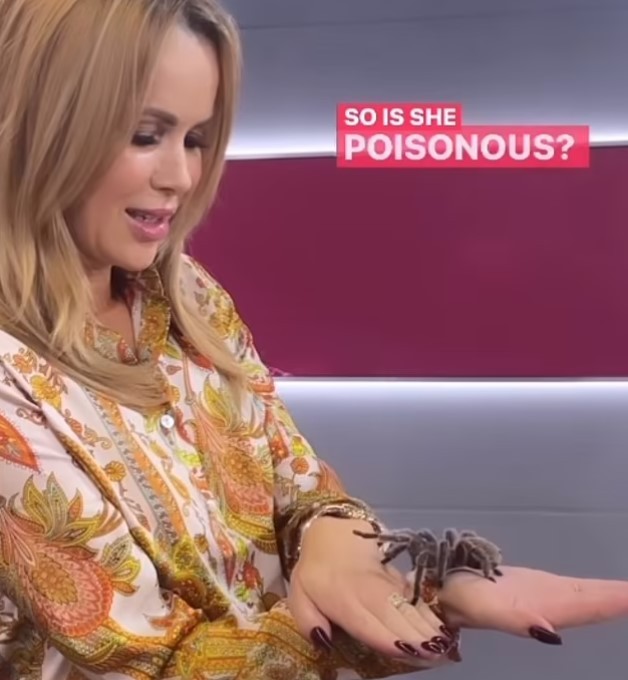 Amanda Holden Net Worth:

Amanda Holden, the well-known British television presenter, actress, and Britain's Got Talent judge, has an estimated net worth of around £6 million as of 2021. Her wealth comes from her successful career in the entertainment industry, including various television roles, radio presenting, and endorsement deals.

Amanda Holden Age:

Amanda Holden was born on February 16, 1971, which makes her 52 years old as of 2023. Her enduring career in the entertainment industry has made her a prominent figure in British television.
Amanda Holden First Husband:

Amanda Holden's first husband was Les Dennis, a British television presenter and comedian. The two were married from 1995 to 2003 before their marriage ended in divorce.

Amanda Holden Instagram:

Amanda Holden is an active presence on Instagram. Her official Instagram account, @noholdenback, is a platform where she shares glimpses of her personal life, career updates, and various photos showcasing her style and daily activities. As of my knowledge cutoff date in September 2021, her Instagram account had a substantial following.

Amanda Holden Daughter:

Amanda Holden has two daughters. Her older daughter, Lexi Louise Hughes, was born in 2006. Her younger daughter, Hollie Rose Hughes, was born in 2012. Amanda occasionally shares photos and updates about her family life on her social media accounts.

What Is Amanda Holden Famous For:

Amanda Holden is famous for her multifaceted career in the entertainment industry. She gained prominence as an actress, appearing in various television series and shows. She is also well-known for her role as a judge on the popular TV talent competition, Britain's Got Talent. Amanda Holden has made significant contributions to the world of television, radio, and entertainment and is celebrated for her charismatic and engaging personality.