'Amanda Holden looks Hotter Than Ever in Stunning Yellow Gown for Britain's Got Talent Live Semi-Finals'
The 52-year-old star looked more stunning than ever as she graced the stage, leaving the audience and viewers in awe of her beauty and style.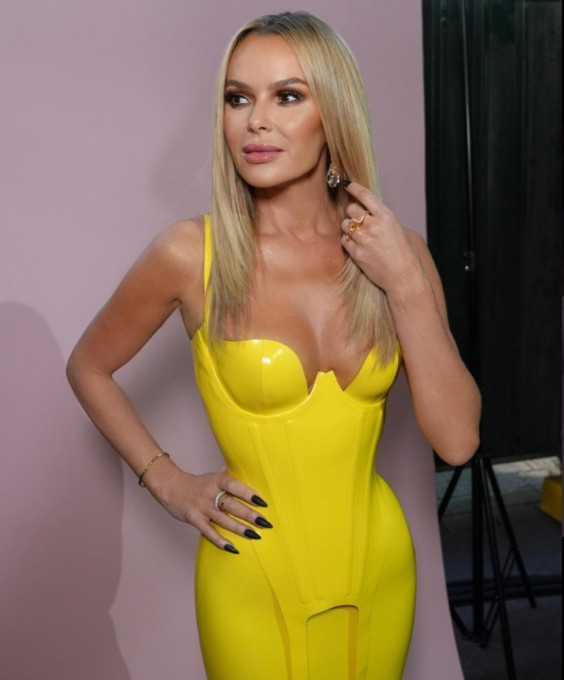 Amanda, one of the judges on the show, made a grand entrance as presenters Ant and Dec introduced the panel. The figure-hugging yellow gown she chose showcased her enviable curves and revealed a hint of cleavage, exuding confidence and glamour.
Despite the gown's long train, Amanda effortlessly maneuvered on stage, even jumping onto a platform to show off her dance moves and infectious energy. Her straight hair and impeccable makeup added the perfect finishing touches to her show-stopping look.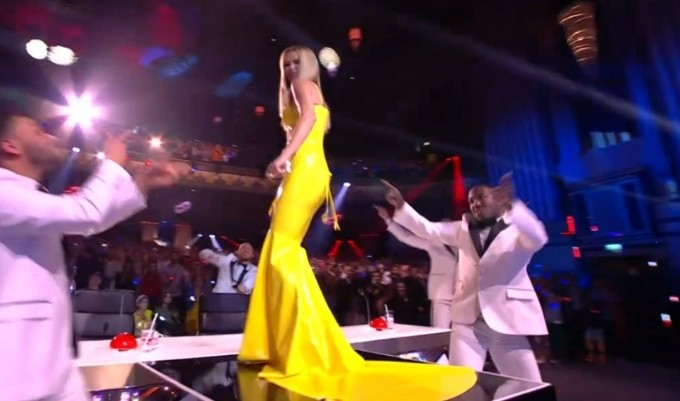 The live semi-finals of Britain's Got Talent kicked off with an unexpected moment when host Ant accidentally fell on stage, humorously claiming he "wet himself and farted at the same time." This unscripted incident left the judges and the audience momentarily stunned, with Amanda expressing her concern for Ant's well-being.
Throughout the show, talented performers such as Enzo Weyne, Amy Lou, Abi Carter-Simpson, and Musa Motha took the stage, captivating the audience with their acts. Judges Alesha and Bruno praised Gamal for his performance, while Amanda described his voice as comforting and familiar. However, the 'fartist' Ichikawa Koikuchi failed to impress the judges, prompting disappointed viewers to voice their opinions on social media.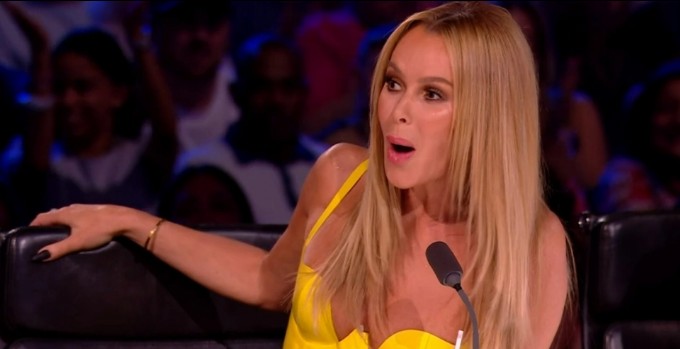 The excitement continues with the live semi-finals airing over five consecutive days, from Monday, May 29, 2023, to Friday, June 2, 2023, at 8 PM each night. Finally, the highly anticipated live final will take place on Saturday, June 3, 2023. Make sure not to miss the electrifying performances and thrilling moments as aspiring talents compete for the ultimate prize. Tune in to ITV and ITVX to catch all the action and witness the incredible talent on display.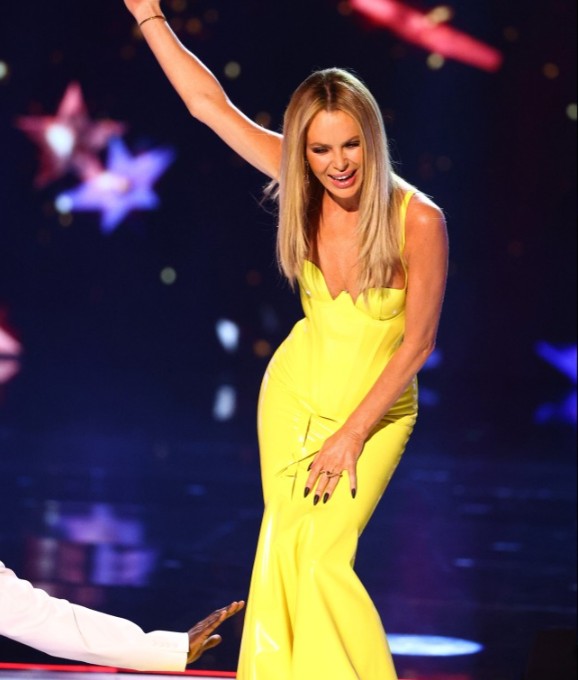 Amanda Holden's dazzling presence and the incredible performances make Britain's Got Talent a must-watch show for fans of entertainment and talent shows alike.