Amanda Holden looks incredible as she flashes her tanned legs in minidress in London
Amanda Holden, the renowned TV personality and judge of Britain's Got Talent, looked absolutely stunning as she made her way to work for her radio show, rocking a captivating blazer dress.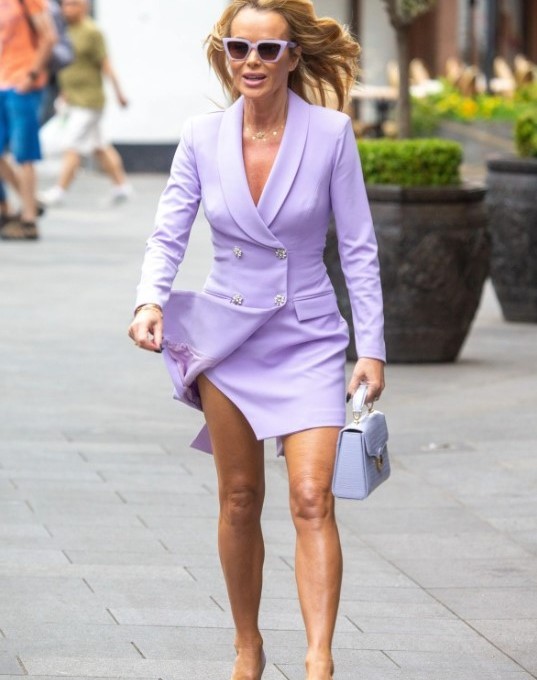 The 52-year-old star always manages to turn heads when she commutes to and from work in London, and today was no exception. Amanda showcased her impeccable style by donning a purple blazer dress adorned with sparkling buttons. She completed the look with matching heels, trendy sunglasses, and a chic crocodile-skin bag.
Known for her striking appearances, Amanda exuded confidence in the form-fitting dress, with her blonde hair flowing gracefully over her shoulders. Sporting a radiant smile, she stepped out into the sunshine, clearly in high spirits.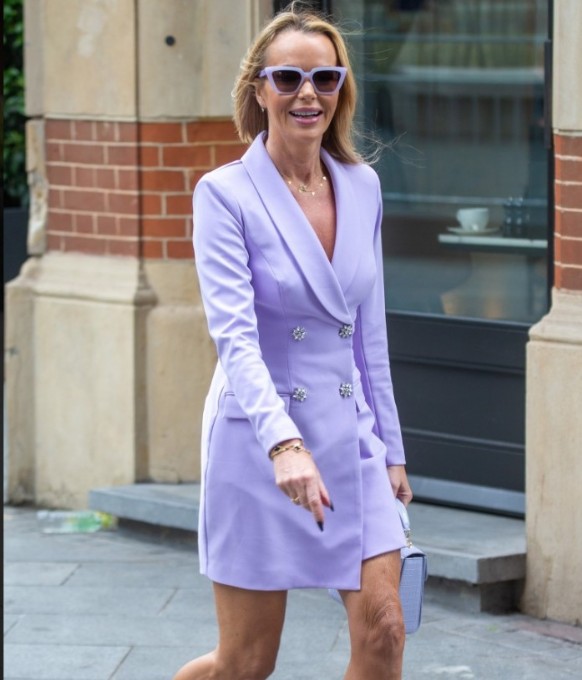 Recently, Amanda delighted her fans by sharing an advert in which she looked captivating while holding a tray of champagne. Opting to go barefoot, she posed alluringly for the camera.
Taking to Instagram, she greeted her followers with a cheerful "Happy Friday! Slipping into something a little more comfortable for the weekend." Her posts often give a glimpse into her bold and glamorous fashion choices.
When it comes to her daring outfits, Amanda revealed that her children are incredibly supportive, never asking her to tone down her style. In an interview with The Sun, she shared, "Never. My family is only ever encouraging. Lexi and Hollie see me trying on frocks all the time at home and are the ones saying, 'Go for it, Mum. We love that, and you look great.'"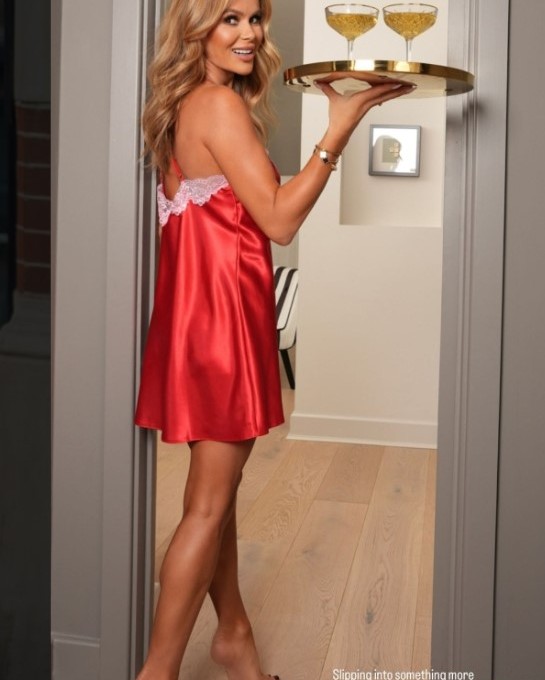 Amanda believes that fashion is about taking risks and encourages others to have fun and be daring. She boldly stated, "I'd be bored playing it safe." Despite facing occasional criticism, especially for her risqué outfits on the family show Britain's Got Talent, Amanda remains defiant, emphasizing that times have changed and individuals should not feel pressured to dress according to their age.
With her unwavering confidence and fashion-forward choices, Amanda Holden continues to captivate audiences and inspire others to embrace their personal style without conforming to societal expectations.