Amanda Holden Makes Headlines as She Kicks Off Nationwide Book Tour with Stylish Lorry Delivery
Clad in an elegant yellow dress, Amanda Holden filled the back of a lorry with copies of her newly released book, infusing a touch of glamour into what would otherwise be a routine task of fueling up the vehicle. As the sun cast a warm glow on the scene, Amanda's presence added a charismatic aura to the act, signaling the beginning of her book tour aimed at promoting her deeply personal memoir.

A Glamorous Launch: Amanda Holden's book tour embarked on a stylish note as she personally delivered bundles of her autobiography, "No Holding Back," to the Waterstones bookstore located in the Bluewater shopping center, Kent. The actress effortlessly exuded grace in an exquisite yellow dress that expertly accentuated her curves. To complete her ensemble, Amanda opted for understated yet chic tan pointed stiletto heels. Her choice to forgo excessive jewelry perfectly aligned with the sophistication of her attire, projecting an image of refined elegance.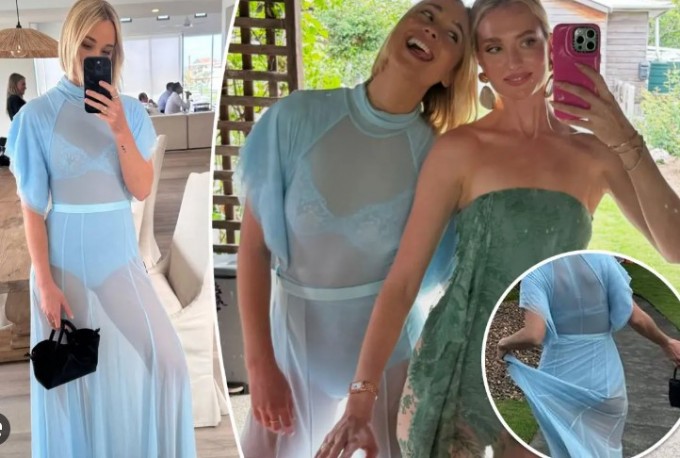 Sharing Personal Stories: The pages of "No Holding Back" are a glimpse into Amanda Holden's personal odyssey, encompassing moments where she courageously faced challenges and triumphed over adversities. Within the memoir's narrative, Amanda bares her soul about life-altering experiences, including a near-death encounter following the birth of her daughter, Hollie Rose. Amanda acknowledges that writing this book was an opportunity for her to confront and process "a lot of demons," rendering the venture a profound and cathartic undertaking.

Commitment to Promotion: Amanda Holden's fervent dedication to her book tour resonates in her proactive involvement in its promotion. Using her vibrant social media presence, she enthusiastically shared her anticipation with her followers, urging them to join her at scheduled book signings. Beyond mere words, Amanda's hands-on approach was evident as she personally fueled the lorry that would carry her literary creations, a symbolic gesture that showcased her genuine investment in every facet of her book's promotion.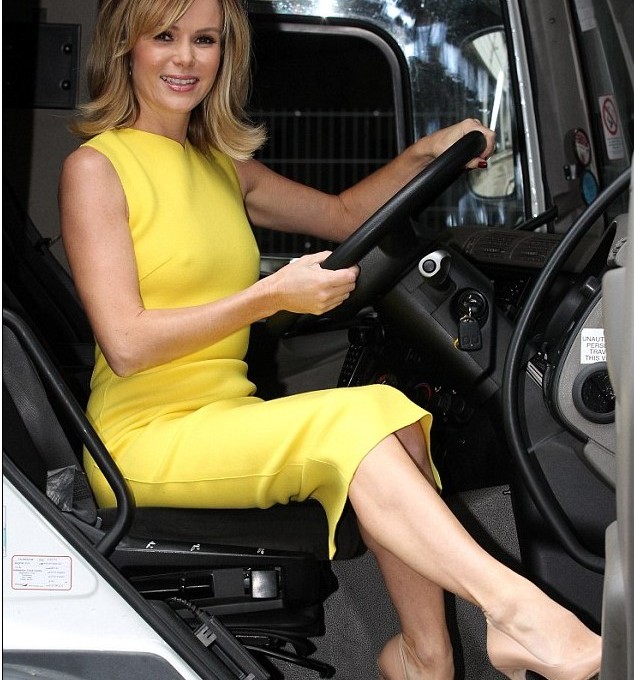 A Stylish Tour Kick-Off: The commencement of Amanda's book tour was undoubtedly marked by her stylish and chic presentation. The radiant yellow dress she chose for the occasion effortlessly harmonized with her vibrant persona. A moment of lightheartedness ensued as she playfully posed beside the lorry, decorated with images of her own face, evoking her trademark charm. Through her social media updates, Amanda Holden effectively established a magnetic connection with her followers, exuding a palpable sense of excitement and positivity.

A Journey of Survival: Nestled within the pages of her autobiography, Amanda's narrative dives into a poignant chapter of her life, where she candidly addresses her decision to embrace motherhood once again after enduring a previous loss. With unwavering candor, the actress unveils her internal struggles and the coping mechanisms she employed to grapple with her grief. Amanda goes on to explain a decision that might raise eyebrows, attributing it to a deep-rooted instinct for survival. This level of openness lends her memoir an added layer of depth and authenticity.

Continued Promotion: As Amanda Holden's book tour unfolds, she maintains an exuberant engagement with her fanbase and followers. Embarking on a tour that spans multiple locations, her commitment to connecting with her readers remains palpable. Amidst a demanding schedule, Amanda's enthusiasm shines through her regular updates across social media platforms, ensuring that her audience remains fully invested in her journey.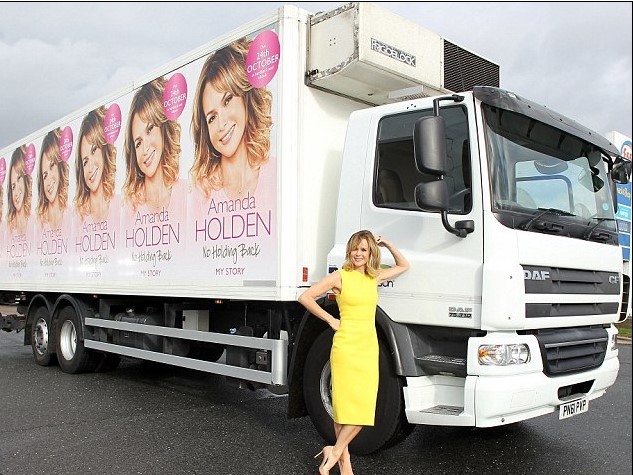 A Captivating Presence: Amanda Holden's vibrant persona captivates readers as they journey through her personal odyssey. This is mirrored in her dynamic book tour, which acts as a living testament to her resilience and unwavering dedication. Through "No Holding Back," Amanda's narrative emerges as an insightful mirror reflecting her experiences, growth, and unwavering commitment to authenticity.

Intriguing Insights Await: With every stop on her book tour, Amanda Holden invites readers and fans to delve into the essence of her life's journey. As she captivates audiences with her deeply personal memoir, her energetic and engaging book tour serves as a testament to her resolute spirit. The pages of "No Holding Back" offer an invaluable opportunity to gain insight into Amanda's life, trials, triumphs, and the boundless strength that defines her narrative.