Amanda Holden Makes Headlines Posing Nude on a Bed of Cash Ahead of £1 Million Giveaway
The snapshot features Amanda posing au naturel atop a luxurious bed of real currency. The daring move comes in anticipation of her generous £1 million giveaway, stirring both excitement and curiosity among her followers.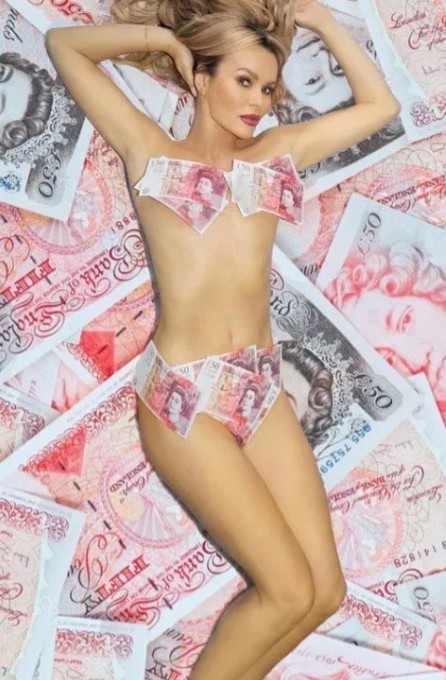 With her modesty ingeniously shielded by carefully placed £50 notes, Amanda Holden exudes confidence in her latest Instagram post. The 50-year-old television personality, who has consistently pushed the boundaries of public perception, artfully balances on a bed of money, creating a unique and attention-grabbing scene. In her caption, she playfully assures her fans that the banknotes are indeed authentic, writing, "I've checked the notes are real 😉."
Amanda's ITV colleague, the vivacious Alison Hammond, 46, couldn't resist dubbing the image "saucy," while her friend Ashley Roberts humorously commented, "She expensive." The sensational photograph even evoked a passionate response from an enthusiastic fan, who exclaimed, "Howwww 😭. This is too much to handle 🤧❤️."
The purpose behind this captivating visual is to promote an upcoming high-stakes competition, adding a layer of intrigue to Amanda's bold stance. This, however, isn't the first instance of Amanda shedding inhibitions. As the dawn of 2021 approached, she made headlines by sharing a topless picture of herself luxuriating in a hot tub, elegantly clutching a glass of champagne. Sporting bikini bottoms that cheekily read "Bye-bye 2020," she added a touch of humor to her glamorous display with the caption, ""Bottoms up 😂."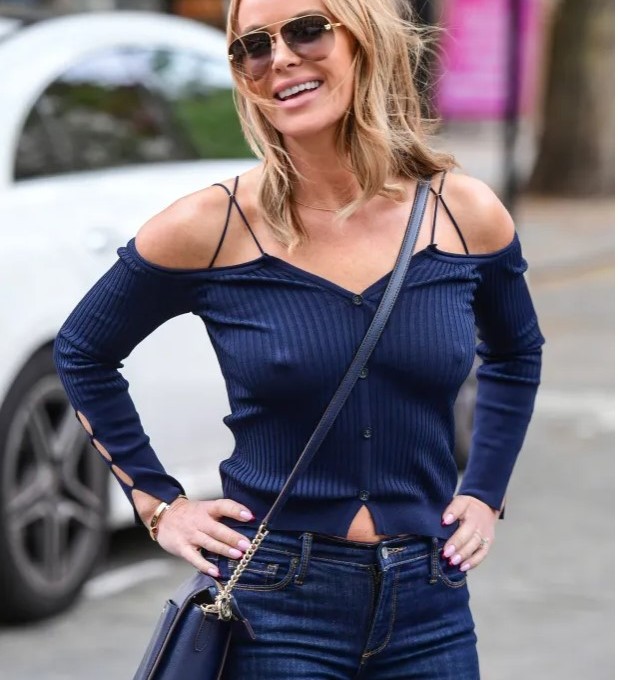 Amanda's striking fashion choices on the set of Britain's Got Talent have often sparked conversations, and some controversy. Earlier in September, an eagle-eyed viewer claimed they spotted her nipples through a low-cut dress, an allegation Amanda fervently refuted.
Amanda Holden's fearless and boundary-pushing demeanor continues to captivate both her fans and the media. With her recent eye-catching photo, she not only builds anticipation for a substantial giveaway but also redefines boldness in the world of entertainment. As the 50-year-old star navigates the realm of fame with her characteristic flair, it's clear that Amanda Holden is unafraid to keep the spotlight firmly on her.