Amanda Holden Makes Waves at Wimbledon, Flashes Bum in Tennis Skirt, Attends with Lookalike Model Daughter Lexi
The 51-year-old star, accompanied by her radio colleague Ashley Roberts, delighted fans by recreating the iconic Tennis Girl poster, lifting their skirts to reveal a cheeky glimpse of their bums. Sharing the playful video on social media with the caption "Itchy bum #Wimbledon day 1," the duo proved that they can have fun both on and off the airwaves.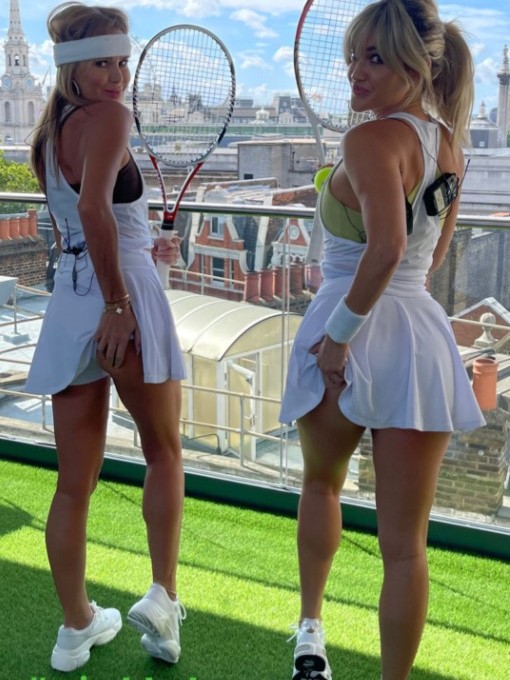 Ashley Roberts, a member of the popular group Pussycat Dolls, also shared a snapshot of their playful antics, adding the caption "Wimblebum." Their followers on social media were quick to show their appreciation for the lighthearted display, which has become a daily treat for fans of the duo as they provide glimpses into their lives at Heart radio.
Following her radio duties, Amanda Holden attended a Wimbledon match accompanied by her 16-year-old daughter Lexi. Lexi, who bears a striking resemblance to her famous mother, exuded effortless cool in a green suit while Amanda showcased yet another stylish white ensemble. Earlier this year, The Sun reported that Lexi had signed a lucrative million-pound modeling contract with Storm, the same agency that helped launch the career of supermodel Kate Moss. Eager to guide her daughter's entry into the industry, Amanda plans to gradually introduce Lexi over the next two years and make a strong entrance when she turns 18.
Prior to her Wimbledon appearance, Amanda Holden had recently returned from Italy, where she was involved in a filming project alongside Alan Carr. In April, it was revealed that Amanda and Alan would be teaming up for a property show after securing a significant contract. The upcoming program will feature the duo renovating a house in Italy, transforming it from a mere shell into a dream home. With Amanda's soaring popularity at the BBC, insiders are confident that the show will captivate audiences with their dynamic partnership.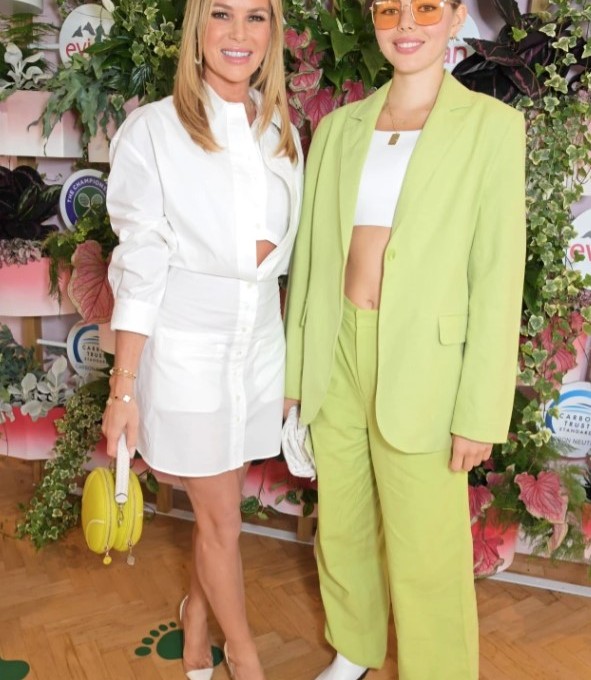 As Amanda Holden continues to make waves both on and off the screen, her playful antics at Wimbledon and her daughter's budding modeling career are sure to keep fans and media alike eagerly awaiting their next moves.
About Amanda Holden: Amanda Holden is a highly acclaimed British television personality, actress, and radio co-host known for her vibrant presence and stylish fashion choices. With a career spanning various entertainment sectors, including television, radio, and theater, Amanda Holden has solidified her status as one of the UK's most beloved media figures.