Amanda Holden Makes Waves in Green Bikini as She Enjoys Romantic Speedboat Ride on Vacation
In a tropical paradise, Amanda Holden, the 52-year-old Britain's Got Talent judge, has been causing a stir among her fans with her stunning beach looks during a romantic holiday with husband Chris Hughes. The latest buzz came as she took a thrilling spin on a speedboat, donning a vibrant green bikini that showcased her enviable figure.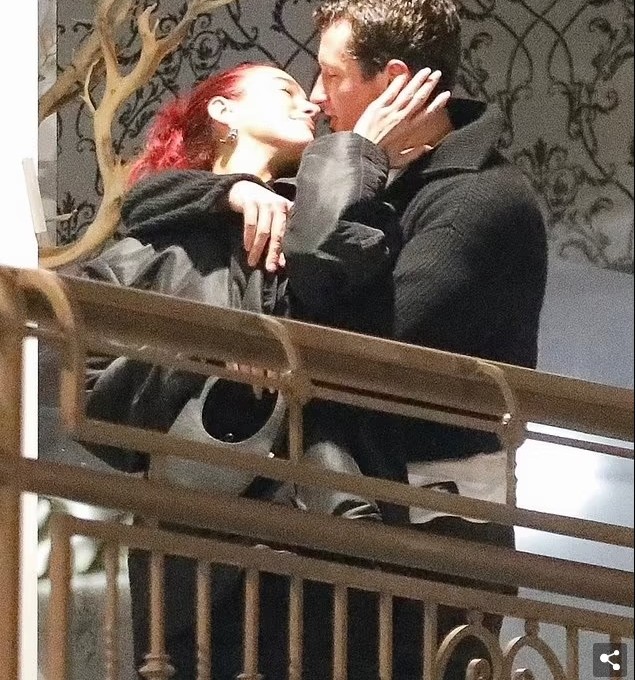 Pictures of Amanda, donning a chic straw hat and trendy sunglasses, have flooded social media, with admirers praising her for living her best life and looking radiant. The eye-catching two-piece green bikini has been the talk of the town, as Amanda effortlessly exudes confidence and beauty.
Notably, this isn't the only head-turning beach outfit Amanda has been rocking on her vacation. Earlier, she made hearts race in a pale blue bikini, proving that age is just a number when it comes to flaunting beachwear with grace.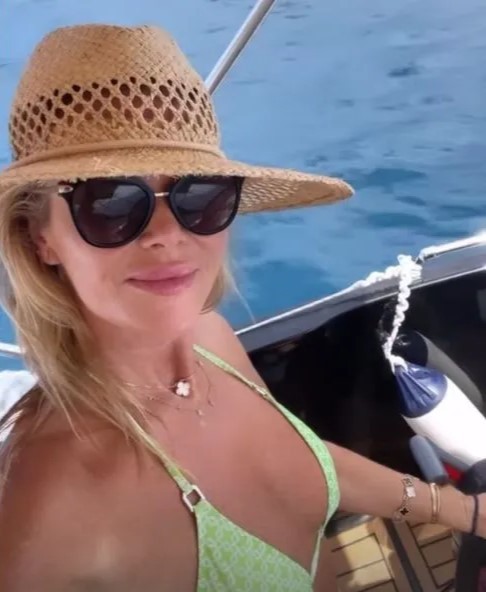 Amidst the scenic backdrop, Amanda and Chris also enjoyed a memorable late-night boat trip. The Heart radio presenter made a bold style statement by going braless in a simple green dress, further solidifying her reputation as a fashion icon.
Despite keeping the exact location of her holiday under wraps, Amanda Holden has been vocal about cherishing quality time with her husband. Taking to Instagram, she shared an intimate moment and wrote, "Just me... my love and a few bikinis. Can't remember when we last had time alone."
Beyond her glamorous holiday adventures, Amanda has also been using her influence for a noble cause. Recently, she announced that she is selling a collection of high-quality and designer items on the preloved clothing website Reliked. The proceeds from each sale will be donated to Theo's Hope fund, an initiative she established during Baby Loss Awareness Week. The fund aims to provide essential support and bereavement counsellors in UK maternity units.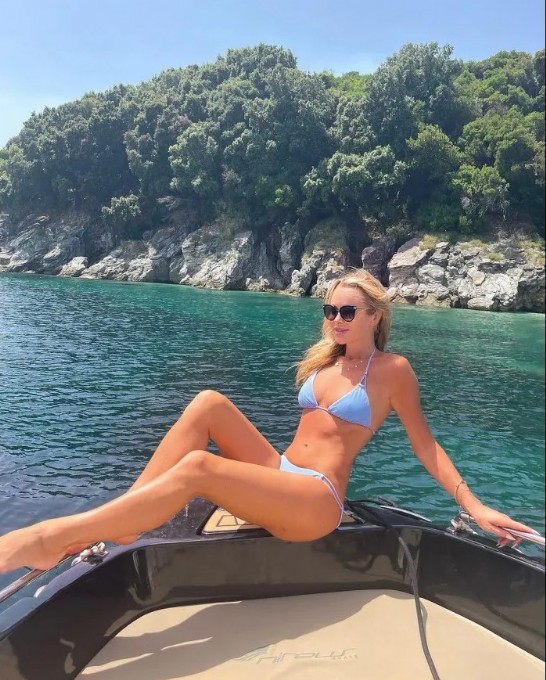 Amanda Holden's vacation has not only captivated fans with breathtaking visuals but has also showcased her philanthropic side. As she continues to make waves both on and off the shore, her inspirational journey reminds us of the importance of living life to the fullest and giving back to the community. With her boundless energy and compassion, Amanda Holden remains an icon to admire and emulate.