Amanda Holden Playfully Reveals More Cleavage in Sexy Bunny Costume
In a playful Instagram video, Amanda Holden and Ashley Roberts showcased their Easter spirit while donning sexy bunny costumes. Amanda, the 50-year-old Britain's Got Talent judge, stole the show by unzipping her pink bunny outfit to reveal even more cleavage. The Pussycat Dolls star, Ashley, captured their larking about in the studio, delighting her 634,000 Instagram followers.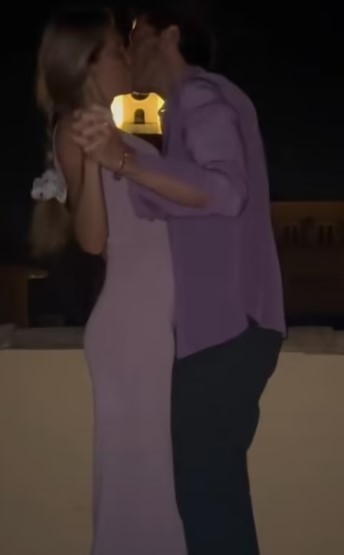 Ashley wowed with her leggy display in a fluffy pink ensemble featuring very short shorts, complemented by white knee-high boots. Both ladies sported bunny ears on their hoods, adding to the festive charm of their outfits.
The Instagram clip showed Ashley pointing the camera towards Amanda, who stood in front of an Easter scene. Amanda then playfully unzipped her top, revealing her cleavage to the camera. The duo burst into laughter, enjoying their playful Easter moment.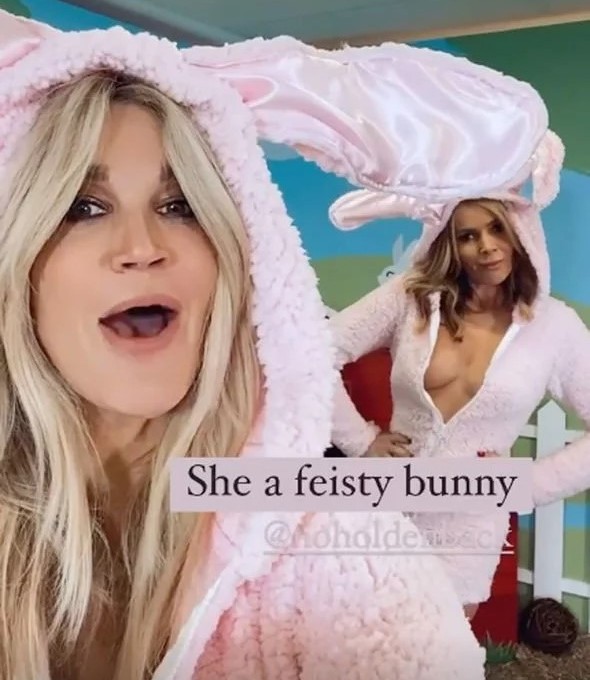 Ashley captioned her post, "She's a feisty bunny @noholdenback," and shared the clip with her followers. Amanda, with her 1.7 million followers, also posted the video on her account. Additionally, she treated her fans with a picture of both ladies posing against a floral wall in their bunny outfits.
Fans flooded the comments section, expressing their excitement and admiration. The playful Easter-themed content received positive feedback, with many leaving comments like "Eggcellent" and "Go girls!" The charming duo's stunning appearance garnered compliments, with followers describing them as "super hot" and "stunning."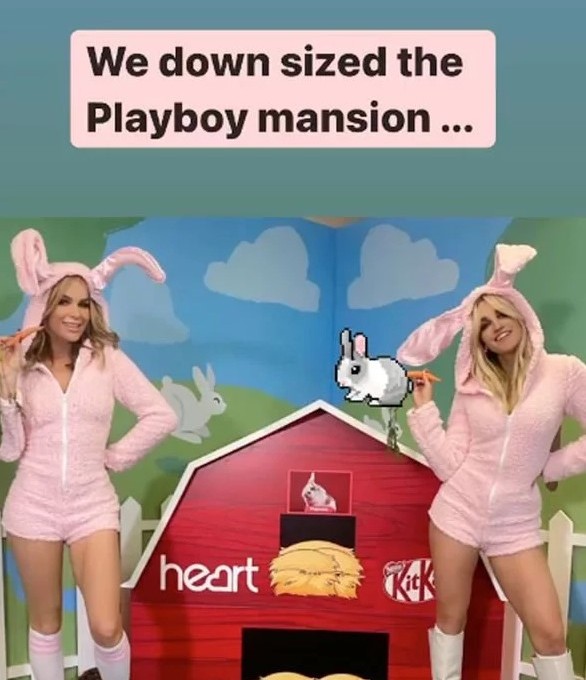 In another photo shared by Amanda, the blondes struck a pose in front of a cardboard cutout of a farm building for bunnies. With a touch of humor, Amanda jokingly captioned the picture, "We downsized the Playboy mansion..."
Amanda Holden and Ashley Roberts certainly embraced the Easter spirit, capturing the attention of their fans with their playful bunny costumes and joyful antics. The duo continues to bring fun and entertainment to their followers, showcasing their unique chemistry and infectious laughter.