Britain Got Talent's Amanda Holden in shock TV shake-up as she bags raunchy new show all about sex
In a shocking TV shake-up, Holden has secured a raunchy new show centered around the topic of sex.The renowned Heart FM DJ, known for her glamorous appearances, recently turned heads in a skin-tight pink dress, as revealed in an exclusive snapshot. Holden will take on the role of host in the upcoming series titled "Sex: A Bonkers History," in collaboration with historian Dan Jones. The show, scheduled to premiere on Sky History in September, aims to unveil the provocative secrets of the past 2,500 years.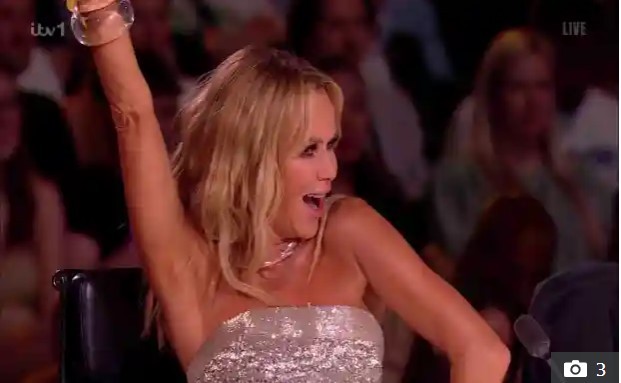 Utilizing a combination of archive footage and dramatic reenactments, Amanda Holden and Dan Jones will assume the leading roles to shed light on the untold tales of sexual history. Together, they will explore the evolution of attitudes towards sex and sexuality throughout various eras. From ancient Egypt's invention of the first contraceptive to the phenomenon of suburban swinging in 1970s Britain, the duo will delve into intriguing narratives that shaped the understanding and perception of sex.
Their exploration will extend to uncovering how the sexual desires of Tudor England influenced the course of British history. Additionally, they will venture into Georgian Britain, exposing the façade of primness and revealing the surprising sexual progressiveness of the Victorian era.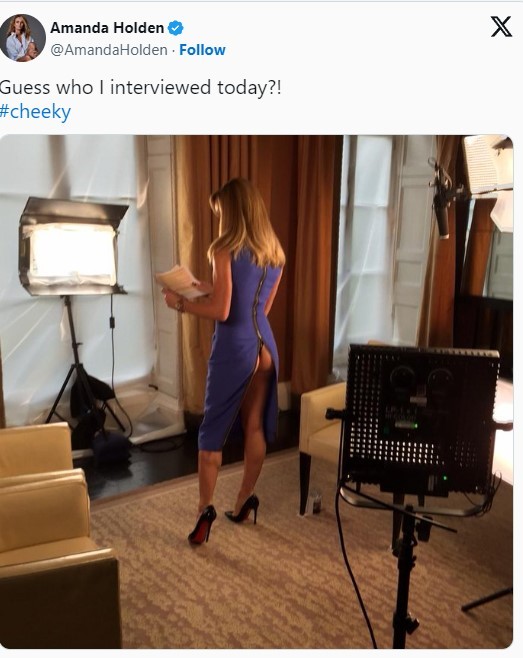 Furthermore, Amanda and Dan will examine the transformative shifts in sexual attitudes that have occurred during the 20th century, a period marked by unparalleled change. They will demonstrate that these shifts continue to accelerate, challenging preconceived notions and enlightening viewers with captivating insights.
The synopsis of the show promises viewers "saucy surprises" and urges them to "forget what you thought you knew." Amanda Holden and Dan Jones will immerse themselves in the exploration of history, presenting a truly unique and intriguing perspective in "Sex: A Bonkers History."
Expressing her enthusiasm for the project, Amanda Holden remarked, "Believe me when I say our generation knows no boundaries. My goodness, I've really had my eyes opened and had a real laugh during the filming of this brilliant new series. I have left it to Dan Jones to get his hands dirty while I've been on the sidelines as a very entertained voyeur."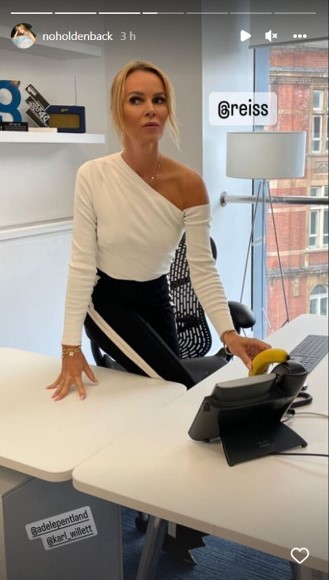 Owen Gay, Creative Director at One Tribe TV, the production company behind the show, shared his excitement about collaborating with Amanda Holden and Dan Jones. He commended their sensitivity, knowledge, and ability to inject fun into the series, deeming it a "history extravaganza." Gay acknowledged the universal nature of the subject of sex throughout the ages and emphasized the show's commitment to tackling this often taboo topic.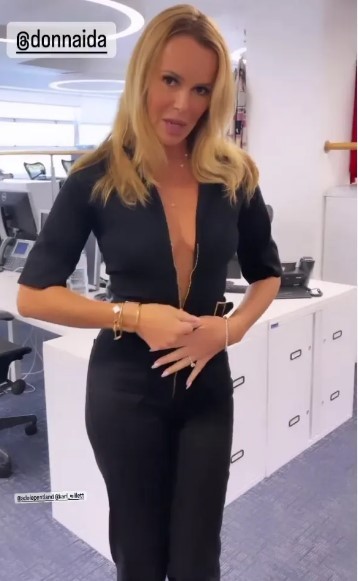 As Amanda Holden embarks on this bold and audacious new TV venture, audiences can eagerly anticipate an enlightening and entertaining journey through the annals of sexual history. With Amanda's charm and Dan Jones' expertise, "Sex: A Bonkers History" is poised to captivate viewers and challenge their perceptions, promising an unforgettable television experience.