Amanda Holden Reveals Her 'Insured' Nipples, Shares Boob Sensitivity Bond with Jennifer Aniston
The 52-year-old TV personality doesn't shy away from discussing her body, especially when it comes to her breasts, which sometimes cause Ofcom complaints due to their revealing nature.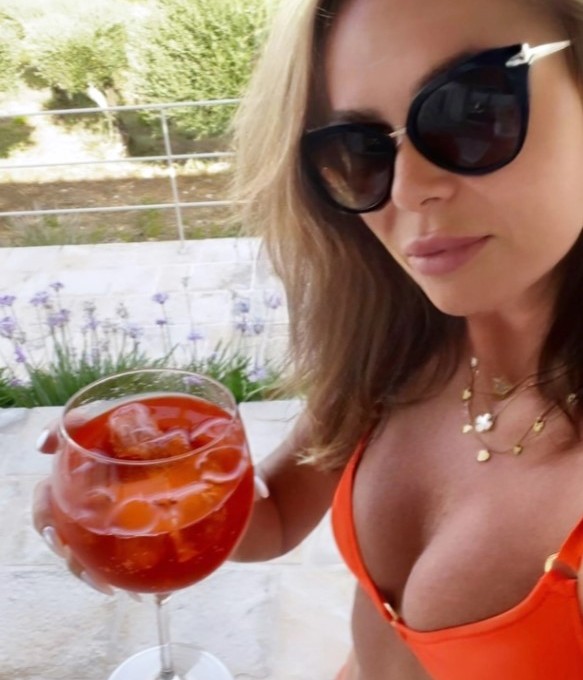 Amanda regularly treats her fans to stunning photos of her daily outfits, and they've noticed a tell-tale sign that suggests it might be cold wherever she is. Embracing humor, Amanda disclosed that her nipples and Jennifer Aniston's suffer from sensitivity to weather conditions, making them noticeable at times.
In an interview, Amanda expressed her confusion about the attention she receives when she decides to forgo wearing a bra. She compared the situation to men showing their nipples without much scrutiny, questioning why there is a double standard for women.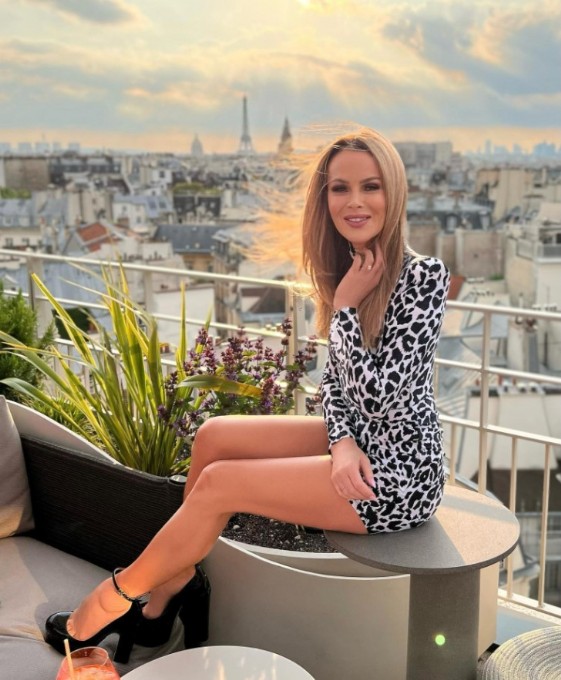 Unfazed by the buzz surrounding her sultry looks and candid remarks, Amanda humorously stated that her nipples have their own management and are even "insured." The charming TV personality doesn't let the scrutiny bother her, continuing to embrace her individuality and sense of style.
Recently, Amanda caught attention once again as she rocked a figure-hugging all-white outfit, sans a bra, while dashing through the Heart radio studio. The white shirt dress featured a deep plunge down her chest and flared out into a floor-length skirt, perfectly accentuating her slender figure.
As she graces the screens once more with Britain's Got Talent, Amanda's wit and charm continue to shine through. During one of the show's episodes, she humorously mentioned that she was wearing "big knickers," adding to her reputation as a light-hearted and endearing judge on the talent show.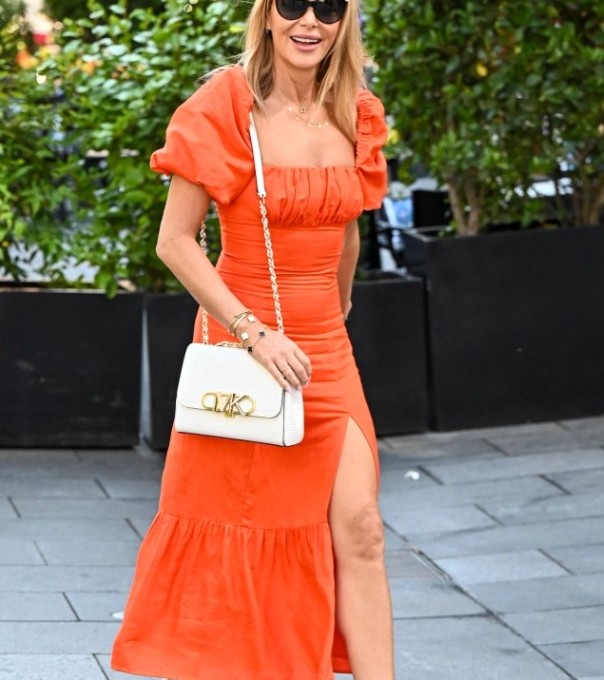 Amanda Holden's unapologetic nature and her ability to keep things lighthearted make her a cherished figure in the entertainment industry. As she confidently embraces her unique style and openly discusses her body, she remains an inspiring figure for her fans, proving that being true to oneself is the key to self-assurance and empowerment.