Amanda Holden risks wardrobe malfunction as she lifts leg in skintight leather dress
Taking to the social media platform, the Britain's Got Talent judge, 52, looked ravishing as she showed off her leather ensemble. On a story on Instagram, she flaunted her frock to her two million followers.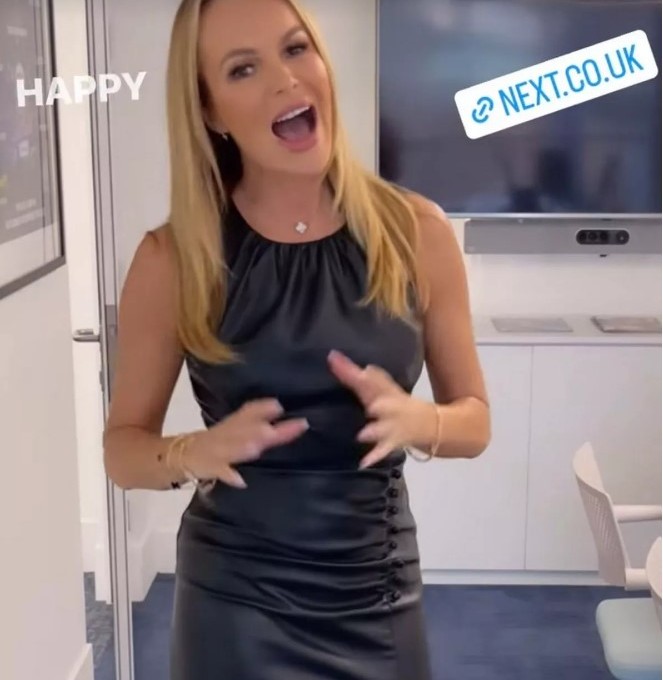 In the video, Amanda showed off the mid-length leather dress that perfectly hugged her slim figure, highlighting her gorgeous waist. The sleeveless frock had a thick pair of shoulder straps to help create a bunched neckline that accentuated Amanda's neckline.
As well as this, the leather dress featured a slit on the radio presenter's left leg, adding to the sultry look. To finish off the outfit, Holden paired the frock with a fair of black strap-in heels that hugged her shins.
She accessorised her ensemble with a host of jewellery, including three thin golden bangles on her arms. She finished her additions with a thin sterling silver necklace.

Amanda also kept her make-up to a natural look, with a minimal use of highlight and contour to accentuate her natural facial structure. She added a pop to her make-up with some vivacious mascara to bring out the colour in her eyes.
She finishes her make up with a light pink lipstick that complemented her skin tone beautifully. Her luscious blonde locks were perfectly straightened and fell lightly to her shoulders as she spoke to the camera.
In the clip, the former Wild at Heart actress branded her ensemble as "one of my favourite pieces from my collection at Lipsy. I think it's quite Jennifer Aniston-y".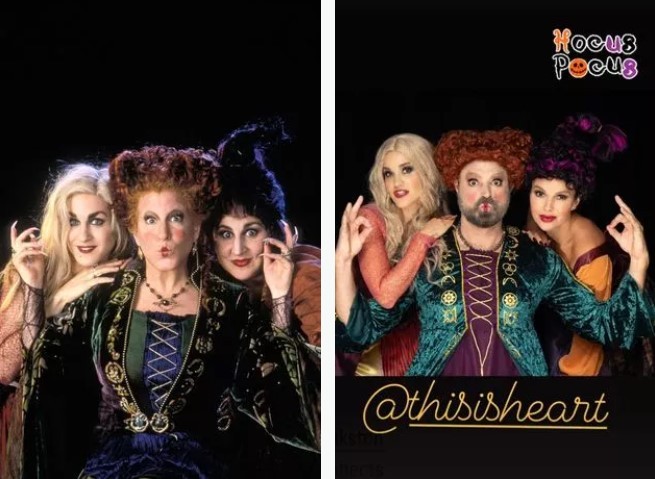 She added: "It's a clever dress, it's a nice and fitted and it's got very flattering gather on the hip that sort of hides your tummy". Amanda then suggested several ways of styling the outfit, pairing with "a polo neck, or a little shirt underneath".

The Heart radio presenter has been collaborating with fashion retailer Next to create a new line of clothes for Lipsy. The clothing giant describes the new brand as "celebrating the star's fiercely feminine, captivating style with sleek AM to PM dresses, sharp suiting and refined elegance at centre stage".
It comes as Amanda was dubbed a 'natural' after posing nude for a specifically-created portrait to promote her new TV show Sex: A Bonkers History. In the show, Amanda joins co-host Dan Jones to examine the history of sex throughout the ages.

Things got steamy for Holden as she bore all for the portrait, painted by legendary artist Francesca Currie. The painter did such a good job for her subject that Amanda gifted the finished piece to her husband Chris Hughes.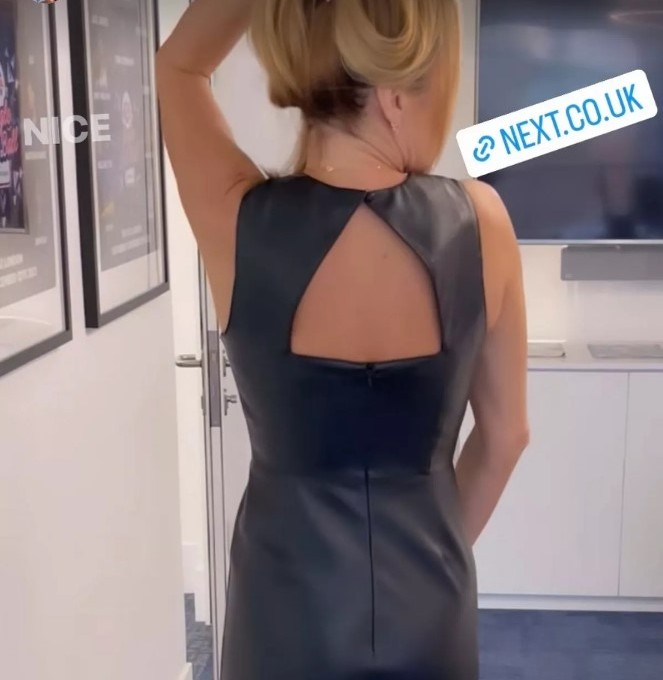 Amanda Holden Net Worth: Amanda Holden's estimated net worth was around £6 million (approximately $8.3 million USD). However, please note that net worth figures can change over time due to various factors, including new projects, endorsements, and investments.
Amanda Holden Age: Amanda Holden was born on February 16, 1971, which makes her 52 years old as of September 2021. Her age may have changed since then, so it's advisable to verify her current age from a reliable source.
Amanda Holden First Husband: Amanda Holden's first husband was Les Dennis, a British television presenter and comedian. The two were married from 1995 to 2003. Their marriage faced challenges, and they divorced in 2003.
Amanda Holden Instagram Video: Amanda Holden is active on Instagram, where she regularly shares updates, photos, and videos with her followers. To find a specific Instagram video, it's recommended to visit her official Instagram profile and explore her posts and stories.
Amanda Holden Daughter: Amanda Holden has two daughters, named Alexa "Lexi" Louise Florence Hughes and Hollie Rose Hughes. Lexi was born in 2006, and Hollie was born in 2012. Holden often shares glimpses of her family life, including her daughters, on her social media platforms.
Amanda Holden Husband Age: As of my last knowledge updat in September 2021, Amanda Holden's husband, Chris Hughes, was born on February 16, 1973. This would make him around 48 years old at that time. Keep in mind that his age may have changed since then, so it's advisable to verify his current age from a reliable source.