Amanda Holden's Bold Bedroom Revelations: TV's Ultimate Sex-Influencer
The couple's unconventional approach to intimacy is credited as the key to their enduring and joyful marriage. Now, Amanda is taking her candid wisdom to a new level as she fronts a captivating Sky series titled "Sex: A Bonkers History." This groundbreaking show explores the evolving attitudes toward sex and sexuality throughout history.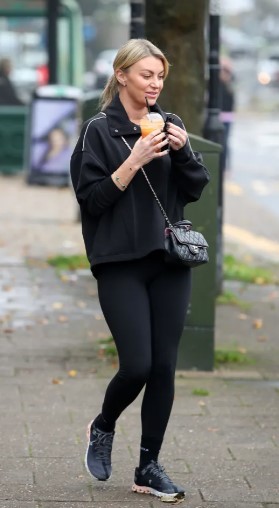 Famed for her alluring outfits on "Britain's Got Talent," Amanda's involvement in the show has garnered significant attention. Branding and culture expert Nick Ede highlights that Amanda's role on the steamy series is no coincidence. In an exclusive conversation with The Sun, he shares, "Amanda has always been known for her saucy sayings and quick-witted sexual references. She has cultivated a persona that is sexy and provocative without being tacky. She's the perfect person to take viewers on a journey of sexual history and discovery."
From their fiery chemistry after two decades of marriage to Amanda's cheeky confessions, her openness about her love life is both enlightening and entertaining. Here's a glimpse into some of Amanda's steamiest bedroom revelations: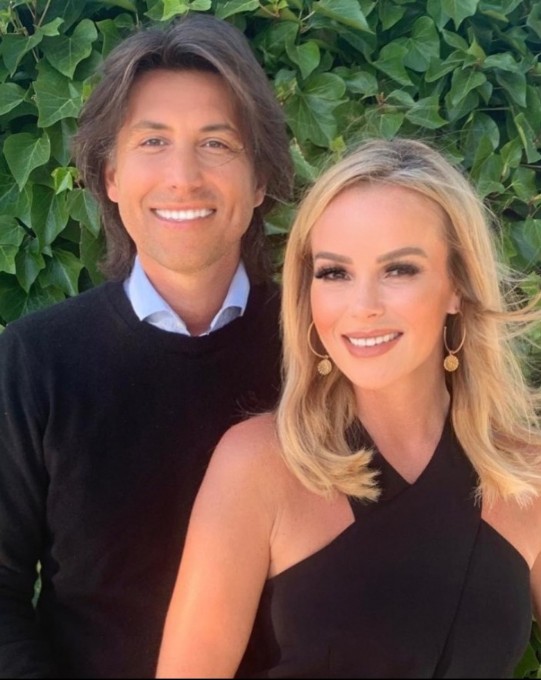 Primal Passion: Unlike the dwindling spark seen in many long-term relationships, Amanda and her husband maintain a passionate connection. "Crispy," as she affectionately calls him, can't keep his hands off her. Amanda is upfront about being the one who initiates intimacy, saying, "Crispy's up for it any time. Always. So it's when I decide." Their secret lies in mutual appreciation and respect.
The Enigmatic "Magic" Box: Amanda let slip on ITV's "Lorraine" that she owns a "magic box" of sex toys. This saucy revelation came up during a conversation about Ann Summers parties from the '80s. She playfully hinted at the commonality of owning such items, saying, "It's early morning and there are children at home but everyone's got a magic box in their house, somewhere. Full of everything."
Booze Cruise Beginnings: Amanda revealed that she lost her virginity at 16 during a booze cruise to Calais. This revelation occurred during an episode of "Shopping With Keith Lemon." The candid admission highlights Amanda's willingness to openly discuss her experiences.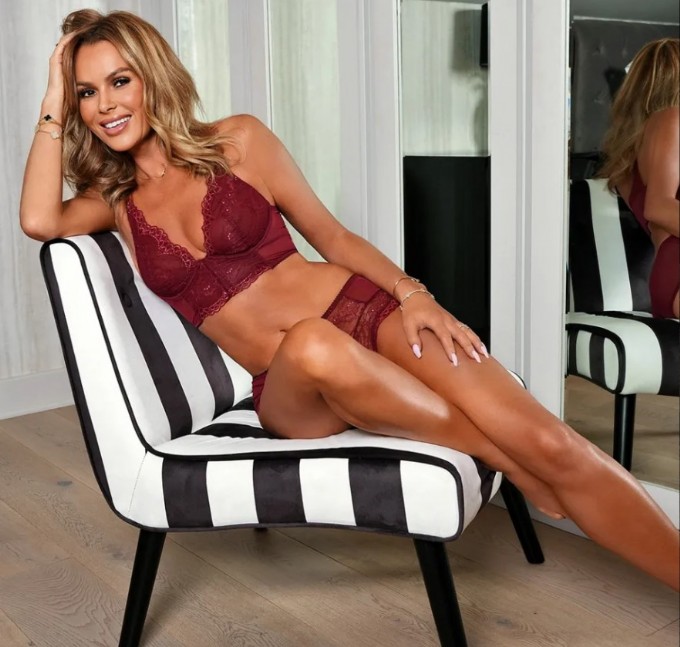 "Sex on the Brain": Amanda's candidness extends to her live broadcasts. During a radio segment, she accidentally referred to "the next sex weeks" instead of "six weeks." While she quickly corrected herself, she later shared the humorous clip on Instagram, captioning it, "Blimey I've clearly got it on the brain."
Intimate Sofa Escapades: Amanda and Chris keep the excitement alive by not confining their romantic escapades to the bedroom. Amanda shared on Heart Radio that they often make the most of their time during TV shows by indulging in a little romance. "Our thing is that we watch a lot of box sets together, so that can kill the passion – but during the introduction, you can get a few things done in that time."
Playful Trampoline Antics: Amanda's adventurous spirit extends to outdoor fun. During a Heart Breakfast segment, she confessed to spontaneously trampolining naked on her daughter's trampoline. Challenged by her husband Christopher, she gleefully recounted the experience as a light-hearted dare.
The Power of Flirting: Amanda attributes her age-defying looks and natural glow to her penchant for flirting. She finds joy in sparking connections, which releases dopamine, the happiness hormone. Amanda's flirtatious nature runs in the family and is an integral part of her personality.
Cooking au Naturel: Amanda embraces body positivity and freedom at home, even while cooking. She openly shares that she often spends time at home in the nude, even whipping up a roast dinner in the buff. Her candidness about embracing her body brings a refreshing perspective to everyday tasks.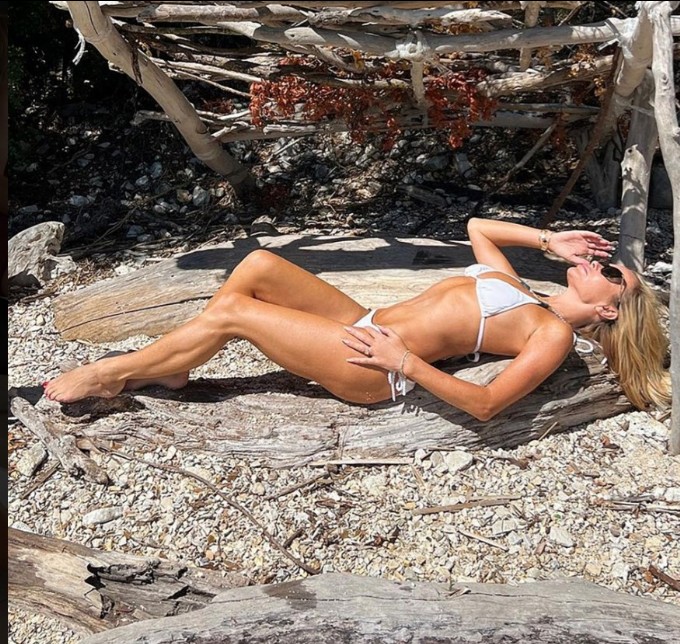 Mastering Sex Appeal: Amanda understands that being sexy is about more than appearance; it's an attitude. Her charisma and confidence caught the attention of her co-presenter, Alison Hammond. Amanda's tips on showing a bit more leg and exuding sex appeal have left a lasting impact.
As Amanda Holden continues to captivate audiences with her candid revelations and captivating persona, her role as a sex-fluencer remains a compelling journey of discovery and empowerment.