Amanda Holden's Historic Climb of Blackpool Tower for Charity
What sets this feat apart is that Amanda accomplished this remarkable ascent while hosting Heart FM, making it a groundbreaking moment not only for her but also for the charity cause she so passionately supports.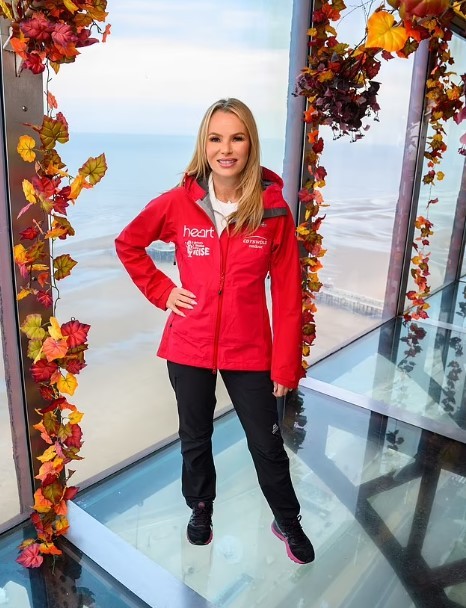 This extraordinary endeavor is part of a broader initiative that Amanda has undertaken alongside Heart's showbiz correspondent, Ashley Roberts, in their relentless pursuit of raising much-needed funds for Global's Make Some Noise charity. As they embark on a five-day challenge, encompassing five incredible feats, their collective goal is to change lives by supporting small projects across the UK, focusing on various critical issues such as mental health, food poverty, domestic abuse, homelessness, and loneliness. This year marks a significant milestone as Amanda, Ashley, and Jamie Theakston celebrate ten years of dedicated efforts and transformative impact on the lives of countless individuals.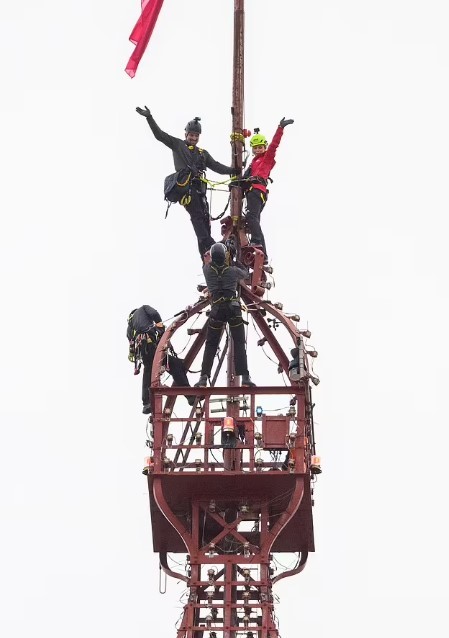 The Historic Climb
The historic climb unfolded in the early hours of a Monday morning, and as Amanda scaled the towering Blackpool Tower, she not only conquered the physical challenges but also made history. As the very first person ever to undertake such an ascent, Amanda's achievement is nothing short of extraordinary.
Her spirit was unwavering as she steadily made her way up the tower, displaying a level of enthusiasm and positivity that would inspire anyone witnessing this incredible feat. At the summit, Amanda celebrated her achievement with arms outstretched, capturing the essence of triumph over adversity.
Amanda's dedication to the cause was evident as she completed the climb in an astonishing 57 minutes and 59 seconds. It was an awe-inspiring demonstration of physical and mental resilience, as she reached the peak and even touched the flagpole, marking her ascent with an indelible achievement.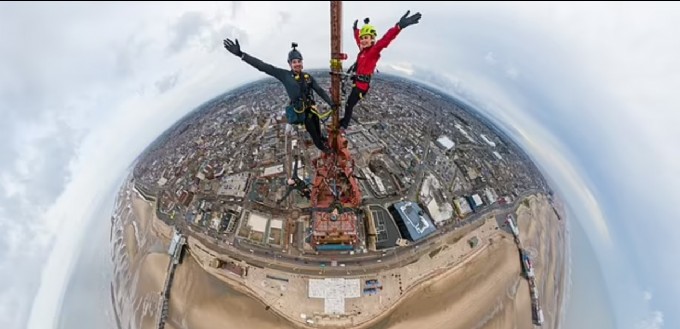 A Radio Announcement
Following the exhilarating climb, Amanda took to the radio waves to share her thoughts and emotions about this life-changing experience. In a conversation with Jamie, she humorously recounted the dare she had accepted, saying, "They dared me, they said 'If you go up one more iron sort of curly bit more, we will have gone higher than anyone basically'."
Intriguingly, Amanda revealed that Wing Commander Adam Collins from the Red Arrows had previously been the only individual to reach a comparable height. However, her historic ascent had now surpassed even his remarkable achievement.
Amanda also gave listeners a glimpse into the intensity of the moment, sharing, "It honestly, I was absolutely terrified, my knees and legs went to jelly. You sort of learn to trust the equipment." This candid revelation highlighted the sheer physical and emotional challenges that Amanda had confronted during her ascent.
However, Amanda's commitment to her cause shone through as she passionately called for donations, emphasizing that the daring climb was dedicated to supporting Global's Make Some Noise. She urged listeners, saying, "If you can afford it this morning, please give what you can." This heartfelt plea underscored the urgency and importance of supporting the charity's vital work.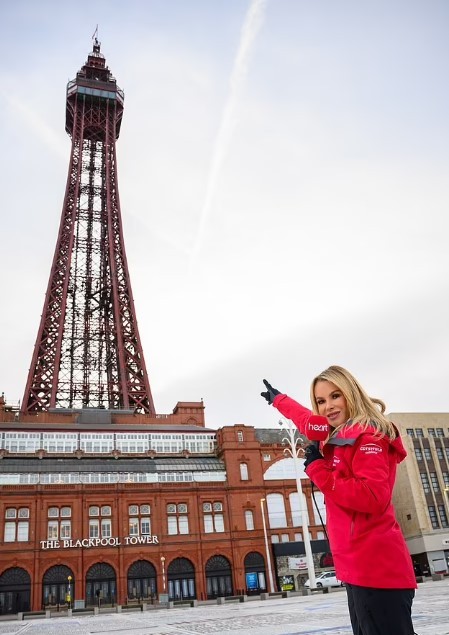 A Decade of Impact
Amanda, along with Ashley and Jamie Theakston, embarked on this extraordinary journey to commemorate a decade of transformative impact. Over the past ten years, they have been unwavering in their commitment to making a meaningful difference in the lives of individuals and communities across the UK.
Their endeavors have touched on a myriad of pressing issues, addressing the complex challenges faced by many. From mental health and food poverty to domestic abuse, homelessness, and loneliness, Amanda, Ashley, and Jamie have been steadfast in their dedication to creating positive change.
Their efforts have resonated with countless individuals, offering hope and support to those who need it most. The impact of their work has extended far beyond the radio waves, reaching into the hearts and lives of those who have benefited from their support.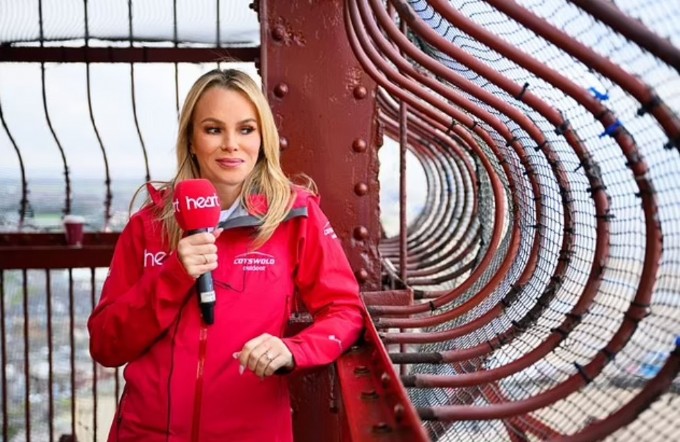 Amanda's Historic Climb as a Symbol of Determination
Amanda Holden's historic climb of the Blackpool Tower stands as a symbol of determination, resilience, and unwavering commitment to a noble cause. Her ascent not only made history but also inspired countless individuals to rally behind the vital work of Global's Make Some Noise.
This remarkable achievement serves as a testament to the power of determination and the profound impact that one individual can have when they set their mind to making a positive change in the world. Amanda's journey to the top of the Blackpool Tower reflects the indomitable human spirit and the boundless potential for creating meaningful change.
As Amanda, Ashley, and Jamie Theakston continue their mission to support small projects across the UK, they carry with them the knowledge that their efforts have the capacity to transform lives. The challenges they have undertaken are a testament to their unwavering commitment to making a difference and leaving a lasting legacy of positive change.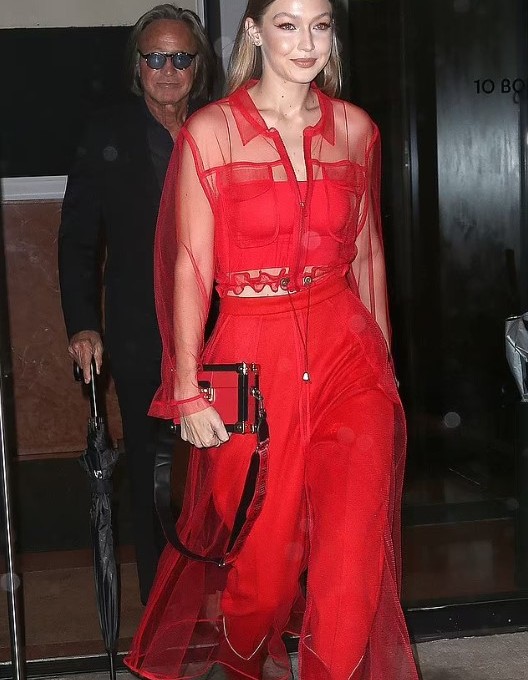 Amanda Holden's historic climb of the Blackpool Tower is a momentous achievement that will be remembered for years to come. It symbolizes the power of determination, the importance of supporting charitable causes, and the potential for individuals to create lasting change.
As Amanda, Ashley, and Jamie celebrate a decade of impact, they do so with the knowledge that their efforts have touched countless lives and inspired others to join their cause. Their commitment to addressing critical issues and supporting small projects across the UK exemplifies the positive impact that can be achieved when individuals come together for a common purpose.
In the spirit of Amanda's historic climb, let us all be inspired to take on challenges, support charitable causes, and work towards creating a better world for those in need.